With just two years as state representative under his belt, Texas House District 54 incumbent Rep. Scott Cosper, R-Killeen, is facing two primary challengers seeking to unseat him before the November election.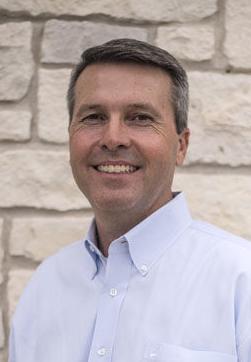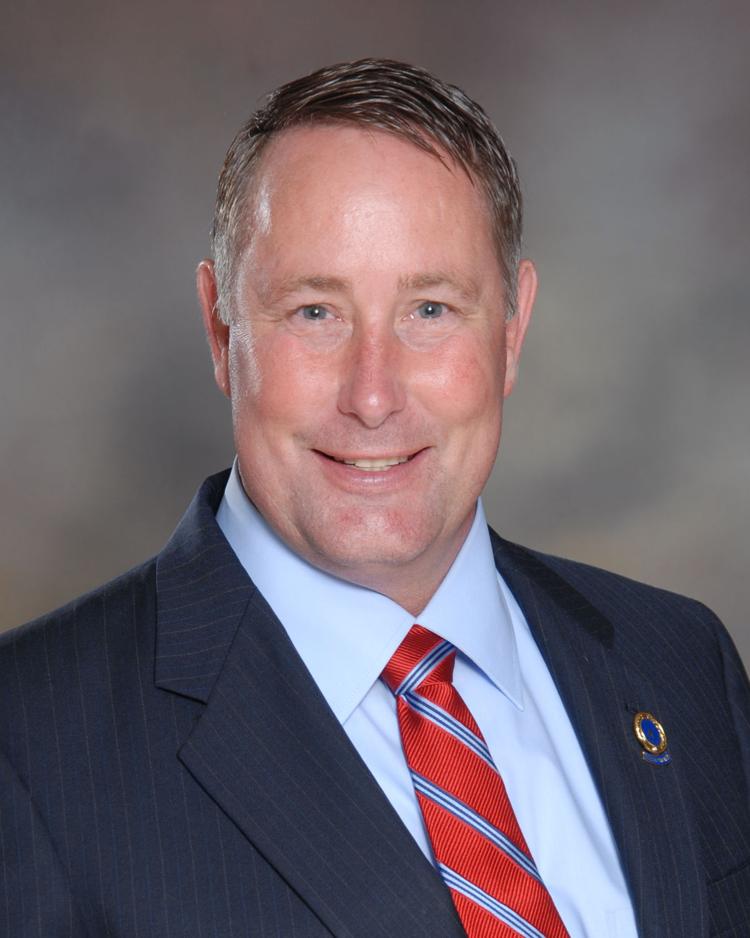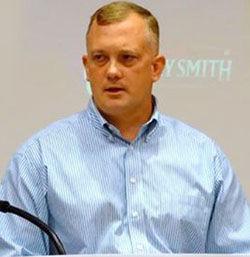 With the exception of one new candidate, the primary will look remarkably similar to Cosper's first election bid.
Cosper will face off against Dr. Brad Buckley, a Killeen veterinarian and former Killeen school district board member, and Larry Smith, a contractor and retired Army captain who faced off against Cosper in the 2016 primary.
Buckley stepped into the spotlight recently as a co-chair of the 14 Forward program, a private investment initiative to boost economic development along the newly christened Interstate 14 corridor. Cosper, a former mayor and councilman in Killeen, is a named investor in the plan.
Buckley could likely step into the same shoes as Killeen optometrist Dr. Austin Ruiz, who lost to Cosper by a mere 40 votes in the runoff election for the 2016 primary. Buckley's campaign is managed by Harker Heights consulting firm Iurrodian Enterprises — the same group that managed Ruiz's short-lived campaign.
The winner of the primary will square off against Kathy Richerson, the only Democrat to file for the race, in November.
Here's a brief Q&A with the candidates:
1) What is your professional and political experience and how does it qualify you for the House District 54 seat?
Brad Buckley: My experience as a veterinarian, business owner, rancher and job creator has been crucial in informing my views on what our state government does well and which areas need improvement. As a rancher, I have dealt with drought, environmental regulations, water issues and a regulatory system that is often at odds with the needs of our farmers and ranchers. My service as an elected member of the Killeen school board allowed me the opportunity to study public school finance, pass balanced budgets, tackle facility needs and advocate for the classroom teacher.
Scott Cosper: I am a small business owner who understands that burdensome regulations stifle economic growth. I am a husband and father who believes that we must be vigilant in defending our traditional values to give our children a free and wholesome society that honors God and the Constitution. I am proud to represent the families and small businesses of Bell and Lampasas counties in the Texas House, where I fought and won the battles that matter, including a ban on sanctuary cities, fully funding a massive border security surge, protecting our military families from predatory lenders and more.
Larry Smith: Education in economics; military officer; political consultant. I have been placed in a lot of situations in my life that have required critical thinking and problem solving. The issues we are facing locally are because we continue to use the same failed policies by the same failed people. If I can stop car bombs in Baghdad, I can turn this situation around.
2) What are the top three issues facing District 54?
Buckley: Citizens of District 54 are frustrated with an unpredictable and unfair property tax and appraisal system, a complicated and out-of-date school finance system, and unfunded mandates from the state of Texas that continue to shift more cost to the local taxpayer. These problems were left unsolved during the 85th Legislative session when politics prevailed over solutions and special interests were given priority over the citizens of District 54. The failure to solve these problems has hindered economic growth, stifled our ability to provide our children with the skills necessary to thrive in a 21st-Century economy and created more hardship for those that can least afford it.
Cosper: 1. Major property tax reforms that include three critical components: appraisal reform to protect homeowners from rising appraisals, school finance reform that dramatically reduces local property taxes, and shoring up the property tax exemption program for disabled veterans so that it no longer penalizes military communities like those in our district. 2. Keeping up the fight to secure the Texas border and protect our families and communities from the dangerous effects of illegal immigration. 3. Fighting for a strong Fort Hood to protect our entire region from the potentially catastrophic impact of federal base realignments and closures.
Smith: Property taxes; public education; economic development.
3) Briefly, do you support measures for property tax reform and what are they?
Buckley: I support efforts to reform the property tax system. These efforts must include comprehensive school finance reform, real elimination of unfunded mandates, improved property tax transparency, and property appraisal and appraisal district reform. If these areas are reformed properly, common sense property tax reforms could be employed that would provide fairness and predictability, prevent unintended market distortions for homeowners, business owners and investors while still allowing our locally elected officials the flexibility needed to serve the citizens. Any real solution will require the engagement of the citizenry.
Cosper: Property tax reform must begin with school finance reform. If you look at your property tax bill, you will see that school taxes are by far the largest part. Over the past few decades, the state's school finance system has grown more reliant on local property taxes. The state needs to pick up a much larger share of the burden so that school property taxes can be dramatically reduced. This past session, I worked to establish a commission to begin the process of restructuring the school finance system in order to reduce school property taxes. We can do this in part by re-prioritizing the budget, which is how we paid for the surge in troops along the Texas-Mexico border.
Smith: Yes. First, lock in rates at date of purchase to date of sale. This allows you to budget more effectively and forces government to act more efficiently. Second, shift a larger portion of sales tax from the state to local government. This focuses government on economic development as an incentive to generate revenue without raising taxes.
4) How will you help promote more economic development and higher-paying jobs in this district?
Buckley: The most important asset any community can have regarding economic development is a skilled workforce. I will fight to fund TAMU-CT to the level necessary to provide the educational opportunities to build and grow a highly skilled workforce and expand research capabilities. We must engage CTC as our job training partner while working to allow our veterans to utilize their skills and certifications earned in the Army in the private sector, without unnecessary hurdles or red tape. Career and Technology Education must continue to thrive in our high schools, so our kids have the skills and certifications necessary to find a good job and support their efforts for higher education.
Cosper: As a small businessman, I fight to reduce government regulations and lower the tax burden. That is a proven way to stimulate economic growth and create good jobs. With President Trump leading the charge in Washington to grow our economy, I am proud to be on the front lines to do the same in Texas. Our local economy is also intimately tied to Fort Hood. That's why I fought to restore $20 million in funding to add military value to Fort Hood and other Texas military installations in order to better withstand the Base Realignment and Closure (BRAC) process and keep Fort Hood strong.
Smith: By using performance based institutions. Currently we use organizations like Greater Killeen Chamber of Commerce, Killeen Economic Development Commission, and Heart of Texas Defense Alliance. These are failed endeavors led by liberal men who have no understanding of how money works. Due to their continued failures they have now renamed themselves '14 Forward' and are continuing to try and influence local politics. You do not ask a Minnesota Viking what its like to play in the Superbowl why would we ask these men how to develop our economy? Performance based organizations only.
5) How does your experience and policy platform separate you from your challengers in the March 6 primary?
Buckley: I am not a career politician or a career candidate. Though elected to office, my most important experience is that of a small business owner, rancher and job creator. I have purchased an existing business, expanded an existing business and been instrumental in four new business startups. I operate a ranch in Bell County, raise beef cattle and horses and live and enjoy the rural Texas lifestyle. I am the only candidate in the race with experience in school finance, school construction, school bond elections, federal Impact Aid and student achievement initiatives.
Cosper: It's easy to say what you're for. It's a lot harder to roll up your sleeves and get it done. When I was sworn into office a little over one year ago, I got straight to work, cutting through the gridlock and accomplishing results like a ban on sanctuary cities that harbor illegal immigrants, funding a massive border security surge, authoring and passing a new law to crack down on payday lenders who prey on military families, banning partial-birth abortion, cutting off funds for Planned Parenthood, and passing one of the most conservative budgets in Texas history. I was named the Most Powerful First-Term Representative by a Texas state news journal for my ability to deliver results for our district.
Smith: Aside from the obvious service record, I am the only candidate that has submitted an actual plan for property taxes and public education. One of my opponents tells us all about what he tried to do and the other tells us what we want to hear. Bragging and pandering are not paths to success. Everyone reading this knows what our problems are and promising teachers six-figure salaries is absolutely ridiculous. What we need are solid plans and ideas that will effectively deal with our problems.