In the dark: Residents say street lights inadequate, 'extremely dangerous'
Killeen residents put street lights in the spotlight this week, saying their neighborhoods and roads are too dark and dangerous for children, homeowners and motorists.
On Wednesday, the Herald asked residents over social media to tell us whether their streets had enough light, and the response was a resounding "no."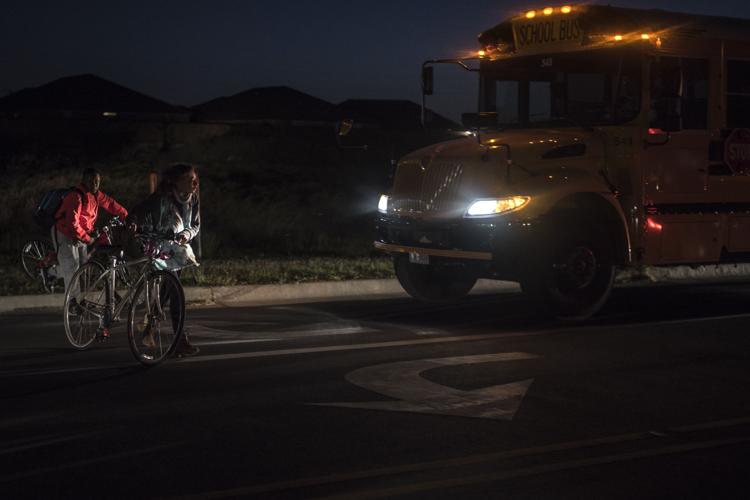 Hundreds of residents responded over Facebook, phone and email to call for greater city street lamp coverage and brighter fixtures, particularly along roads with Killeen school district bus stops and a lack of sidewalk access.
Residents said demands for more street lamps have fallen on deaf ears at City Hall — with the likely culprit the city's street light ordinance that takes responsibility for light placement out of the hands of city officials and puts it under the discretion of residential and commercial developers.
Under city code, developers must meet a few minimum requirements when placing street lamps into residential neighborhoods, which often leaves entire blocks without light.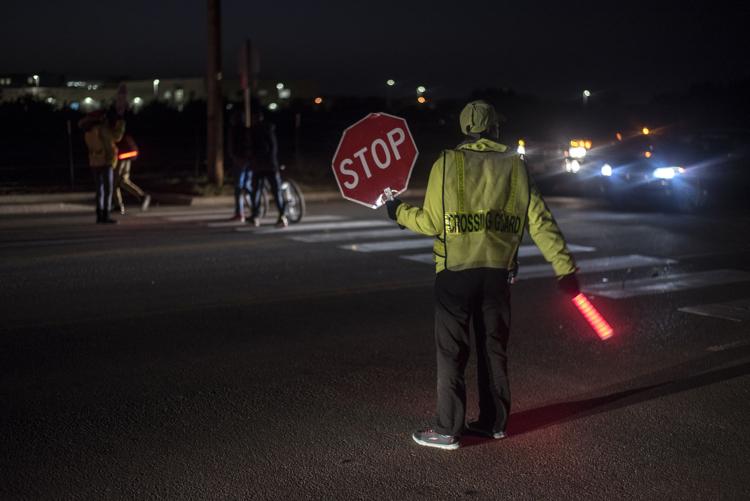 When lights are provided, residents complain the bulbs are too dim, don't provide adequate coverage or simply don't work.
Compounding the issue, Killeen's population and crime rate have been on the rise over the last five years, causing residents to believe more coverage could potentially help prevent crime and keep pedestrians safe on city roads.
Will more light solve residents' concerns? Here's an explainer on how your neighborhood is lighted and what you can do to change it.
In the dark
According to residents, the call for more street lighting spans the entire city but is particularly focused around Killeen Independent School District schools — particularly in the area on south Bunny Trail.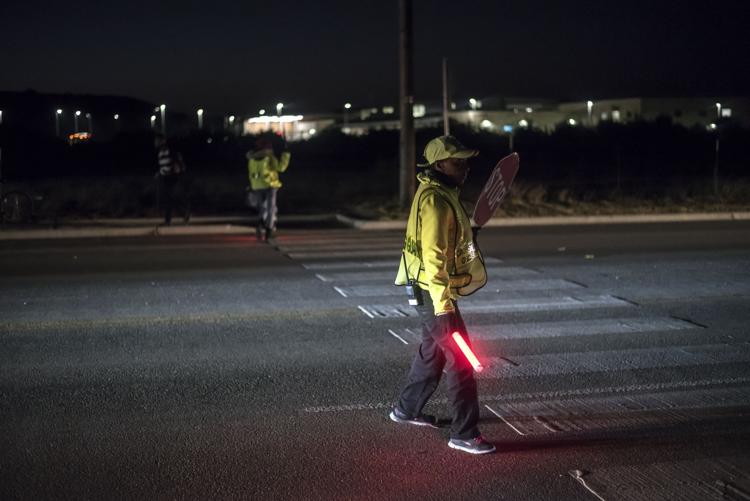 Jessica Faglie, a resident of the Goodnight Ranch subdivision near Clear Creek Road and Bunny Trail and mother to Haynes Elementary School student, said growing traffic around Haynes Elementary and Roy J. Smith Middle School has put more children on the streets and created a dangerous situation for drivers and students in pitch-black morning darkness with unlighted crosswalks.
"I can't tell you how many times I have seen a child almost be hit in the neighborhood," Faglie said. "The crossing guards were given a light stick, but they are still extremely hard to see in the mornings. We have even requested police patrol in the mornings because people speed and fly (through) the crosswalks while children are crossing.
"This area is extremely dangerous, and it is only a matter of time before something tragic happens."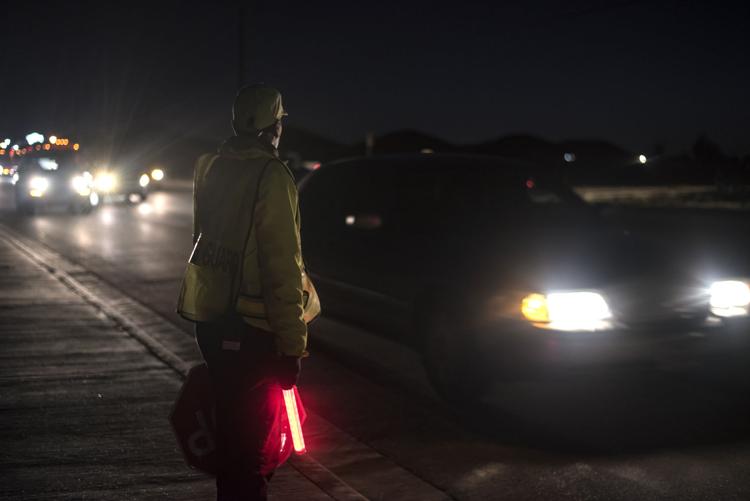 Cicily Reynolds, whose 13-year-old daughter attends Smith Middle, said the school lacks adequate crosswalks, sidewalk space in front of the school and proper traffic control.
"I'll go out into the middle of the road to stop cars so (my daughter) can walk across," Reynolds said.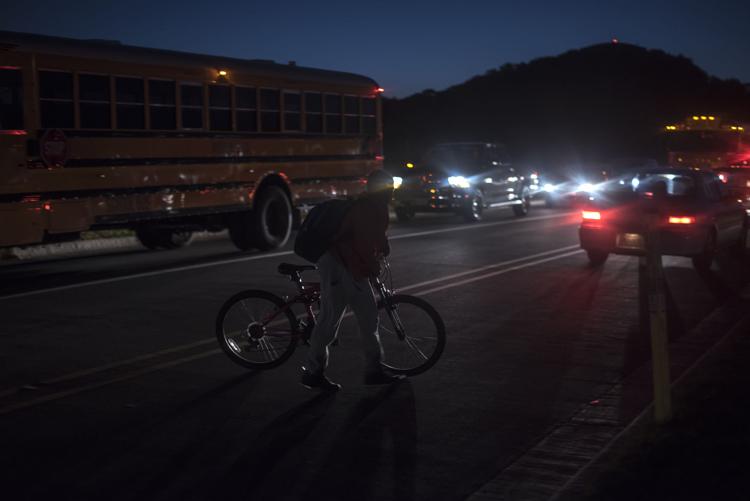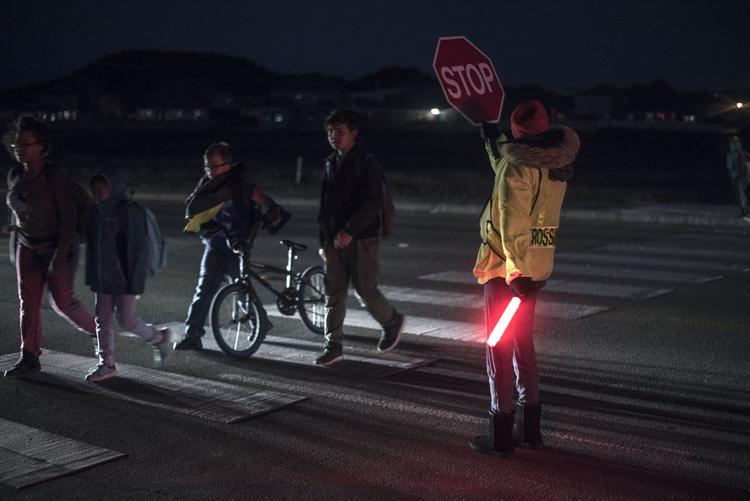 Reynolds told the Herald she complained to the city about the issue in early September and never received a response.
Controversial ordinance
While residents reach out for answers, the city of Killeen said it has limited control over where lights are placed, instead giving minimum requirements to development companies that build out the city's neighborhoods.
Requirements in the city's ordinance governing street lamp installation include:
• Street lamps will be installed at intersections, curves, dead ends, cul-de-sacs and where spacing exceeds 1,200 feet
• A street lamp plan shall be submitted with the construction plans from residential and commercial developers
• Street lamp bulbs on local streets must be at least 100-watt, high-pressure sodium vapor or equivalent; bulbs on major roads must be at least 250-watt high-pressure sodium vapor or equivalent
• Developers are responsible for street light installation costs, including the cost of service lines to supply electricity to the street lights and all engineering costs not borne by the city's energy service provider
Upon installing lights, developers then dedicate the lamps to the city, which contracts with Oncor Energy for maintenance.
Per its agreement with Oncor, the city pays a flat rate for annual service determined by the type of light and wattage, according to Killeen Director of Public Works David Olson.
According to Oncor records, the city of Killeen currently has 4,416 active street lights that cost $750,000 per year for service and maintenance.
When reached for comment, the city said Thursday it responded to complaints about city ordinance violations and referred outage reports to Oncor for maintenance.
Green said the 1,200-foot distance between street lamps is industry standard for municipalities.
Crime connection?
Among the most common resident complaints was a perceived tie between a lack of street lighting and criminal activity.
Kymberlee Neenan, a resident on West Vega Lane, said the neighborhood is poorly lighted and has had a lot of car burglaries.
"We have one street light posted at every corner, which is about 30 houses away from one another," she said. "We keep our lights on at night but it does not deter crime."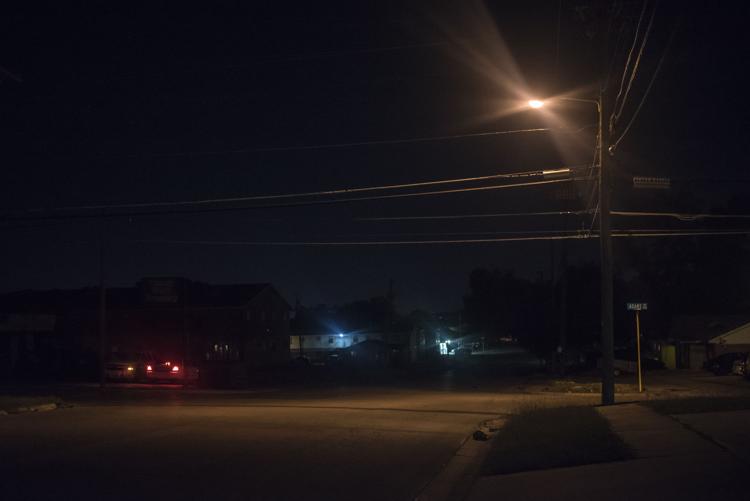 Despite decades of research, the ties between improved street lighting and crime rates are still unclear.
In a 2008 review of U.S. lighting initiatives in major cities by researchers at the University of Southampton, United Kingdom, there was a small correlation between increased street lighting and lower crime rates. However, the studies reviewed dated back to the 1970s and did not follow the same methodology or approach.
Improved lighting could offer as much peace of mind as criminal deterrent.
"Just on our street alone, we only have two lights," said Melissa Nicholson, a resident of the Rimes Ranch neighborhood off of Clear Creek Road. "I feel that there should be at least two more on our street. It would make it feel a little safer."
According to Tammy Moseley, the Killeen Police Department's crime prevention coordinator, better lighted streets not only provide a sense of security but allow homeowners to monitor their surroundings.
"Anytime that you are available to see your surroundings you're going to have a higher sense of security and safety," she said. "If they're coming home and pulling into their driveway, they're going to want some lights where they're not getting out of their vehicle in the dark."
While Moseley did not comment on the placement of city street lights, she encouraged homeowners to buy and install timed lights for the outside of their homes and approach their neighbors about turning on porch lights at night.
"Lighting is a good deterrent for crime, and people should talk to their neighbors," Moseley said.
A move to LED?
The city's most common street lamp — with a filament made of high-pressure sodium — has been increasingly phased out by Texas cities looking for greater energy efficiency and light coverage with LED bulbs.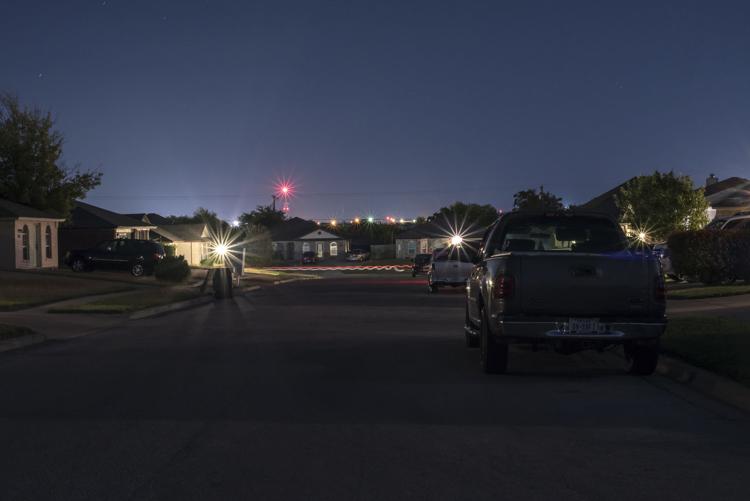 However, Killeen currently does not currently have the option to undertake an LED retrofit of its light network due to its agreement with Oncor.
Oncor, as a public electricity utility, negotiates its rates and tariffs with the Texas Public Utility Commission. Under its current rate structure, Oncor can only offer a low-wattage LED bulb that has received little interest from cities on its system, according to Oncor area manager Karl Green.
Green said a pending rate case submitted by Oncor to the commission could free the provider to offer higher-wattage LED lights to its system partners.
"If it's going to be approved, there will be a lot of options," Green said. "(LED lights) probably should be available — it's something a lot of cities are asking for."
A decision on the case is expected to be reached late this year or in early 2018.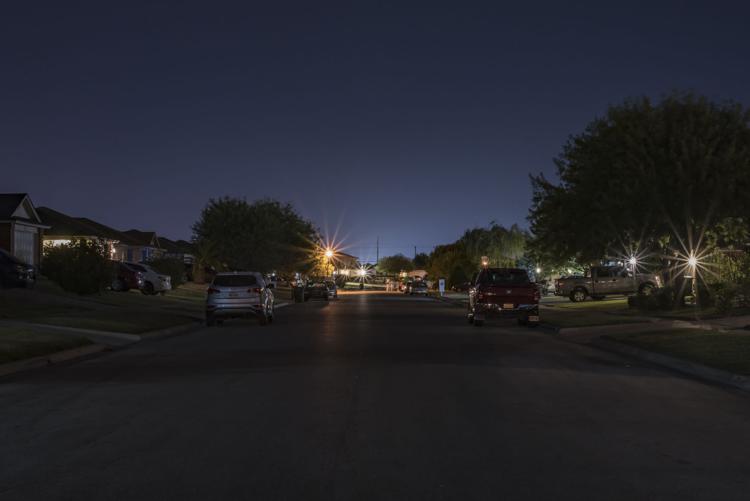 Possible savings
In the meantime, Killeen's street lamps — 88 percent of which are high-pressure sodium — limit visibility and lower the overall aesthetics of a neighborhood, according to Project for Public Spaces, a nonprofit organization specializing in sustainable public spaces.
"(High-pressure sodium) casts a yellowish-orange glow that results in poor color rendition; it compromises visual clarity and detracts enormously from the overall quality of the nighttime urban environment," the organization said.
According to the South-central Partnership for Energy Efficiency as a Resource, major cities such as Houston and El Paso have cut as much as half of their street lamp electricity costs after retrofitting their municipal systems.
"Cities have been able to reap substantial savings as a result of retrofitting street lights, in both energy and maintenance savings," a 2017 report from the Austin-based group reads. "By replacing existing street lights with LED-based lamps, cities or utilities can cut energy and operations costs by 40-60 (percent)."
But system retrofits can be expensive in the short term while increased LED lighting could have a detrimental effect on motorist safety.
According to the American Medical Association, the type of blue light emitted from LED lamps can increase glare for drivers and the rate of traffic accidents on city roads.
"High-intensity LED lighting designs emit a large amount of blue light that appears white to the naked eye and create worse nighttime glare than conventional lighting," a 2016 association news release said. "Discomfort and disability from intense, blue-rich LED lighting can decrease visual acuity and safety, resulting in concerns and creating a road hazard."
Increased LED lighting in residential neighborhoods have also been linked to disrupted sleep patterns in residents and associated health risks like obesity, the association said.
Another way?
With subdivision growth increasing in south and west Killeen, a more diverse plan for street lighting could increase the city's energy efficiency, and help combat crime and control light pollution.
The International Dark-Sky Association, a research group focusing on preventing light pollution and increasing energy efficiency, publishes a "model light ordinance" that provides a tiered lighting program to more efficiently tie light coverage to city growth.
In the group's model ordinance, a five-tiered "light zoning" system uses targeted concentrations of street lamps to help control "light waste" from outdated bulbs and fixtures and provide options for homeowners who could choose between darker and well-lighted neighborhoods.
The city also has the option of revisiting the spacing stipulations in ordinance, lowering the minimum-required distance for developers.
If the Killeen City Council chose to revise its ordinance, however, it would institute new rules that might not have an immediate effect on already established Killeen neighborhoods without a corresponding installation of new lights.
---
For Killeen residents concerned about street light coverage, developer violations on street light installation or outages, here's who to contact.
FOR OUTAGES: Oncor Energy maintains all of Killeen municipal street lights. To report broken fixtures, outages or other maintenance concerns, you can use Oncor's online reporting system or report by phone at 888-313-4747. Killeen Director of Public Works David Olson said Oncor's turnaround for repairs is typically swift.
FOR VIOLATIONS OF CITY ORDINANCE: Contact Killeen City Hall at 254-501-7600 or the public works department at 254-616-3181. Possible violations include street lights that exceed 1,200 feet between one another or light bulbs that are overly dim and do not meet city standards.
FOR REQUESTS FOR MORE LIGHT COVERAGE: You can contact City Hall, but some residents have reported city officials have referred them to the city's standing street light ordinance, which can be viewed here. If you have concerns over the city's light ordinance and would like the Killeen City Council to review it, contact Killeen Mayor Jose Segarra or any of your at-large or district council members. Their official contact information can be viewed on the city's website at killeentexas.gov.
Compiled by Kyle Blankenship