KEMPNER — Around 25 customers of the Kempner Water Supply Corporation gathered at the group's monthly board meeting Wednesday to protest concerns with water quality, health and a lack of information from the corporation.
The meeting came two days after the water corporation pulled a video from its Facebook page as residents accused the company of making light of customers' concerns about the quality of their water.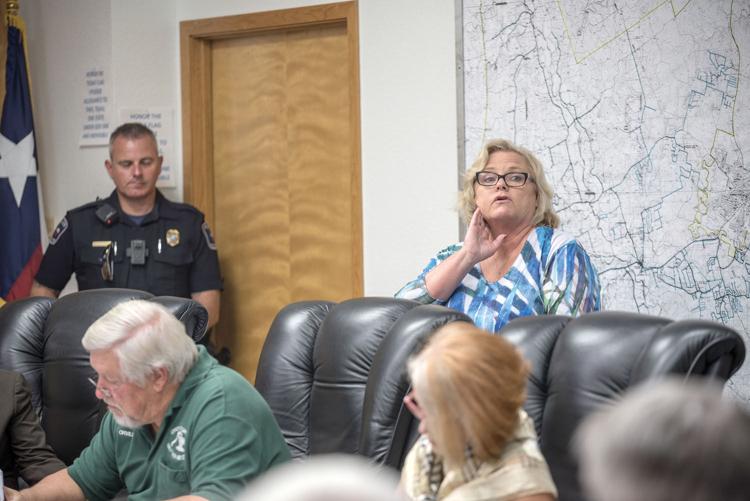 In a Facebook post Monday afternoon, Kempner WSC's board of directors apologized for the video showing staff and management drinking glasses of the company's water and smiling to the camera.
"The intent of the posting was not to be condescending nor to devalue the concerns of our Member/Owners but was merely to illustrate that the employees trust in the quality and safety of our water," the post said. "Once again, the Board, Management, and Employees offer our sincerest apologies to anyone that took offense to this video."
Kempner WSC General Manager Delores Atkinson, who was shown in the video, told the Herald she was asked by the board of directors to be on camera drinking the water. She deferred further comments to the company's Facebook page post.
At the board meeting, residents highlighted a lack of accessible information on boil water ordinances and failed tests in 2016 for trihalomethanes, a natural byproduct of chlorine treatment linked to an increased risk of cancer in animal test subjects, according to the Environmental Protection Agency.