Killeen council, panel to get first look at preliminary audit findings
The public won't have any new information yet on the investigation into Killeen's finances, but the Killeen City Council and city managers will be getting a glimpse.
A council subcommittee and the City Council will review auditors' executive summary and decide Tuesday whether the public accounting firm satisfied the requirements of its contract to examine city finances.
In a closed session at 11:30 a.m. Tuesday, the council's Audit Advisory Committee will meet with Houston-based McConnell & Jones at City Hall.
"The purpose of the meeting will be to present to them (the subcommittee) what their (auditors') findings are in detail, and say, 'This is it … unless you have any mitigating evidence otherwise, or any comments, this is what is going into the draft report,'" said City Auditor Matthew Grady.
The subcommittee will report to the council in a closed session at the workshop that begins at 1 p.m. Tuesday. Neither the council nor auditors have set any time to discuss it in public Tuesday.
The firm's findings will not be altered, City Manager Ron Olson told the Herald two weeks ago. Olson also has said the public will see the findings; it's not clear when, however.
The draft audit is due to the council July 7 and will include parts of the executive summary and details of what top city management could see Wednesday.
A final report is due July 31 per the contract, Grady said.
TUESDAY'S SESSIONS
In the agreement authorized March 14, the council asked McConnell & Jones to examine seven areas:
– Capital outlays from fiscal years 2006-2016
– Use of bond money from fiscal years 2002-2017
– Interfund transfers from fiscal years 2010-2016
– Pay increases from fiscal years 2014-2017
– City/developer agreements from fiscal years 2002-2016
– Private roadway ownership from fiscal years 2002-2016
– Spending during the post-recall of the council period from November 2011 to May 2012.
Although federal grants and expenditures are not among the seven focal points, Olson said auditors could include the handling of federal money if questions were raised during the course of their investigation.
At the closed subcommittee meeting Tuesday morning, the panel headed by Mayor Pro Tem Jim Kilpatrick, who has opposed the audit, will compare the results of the summary with the firm's contract.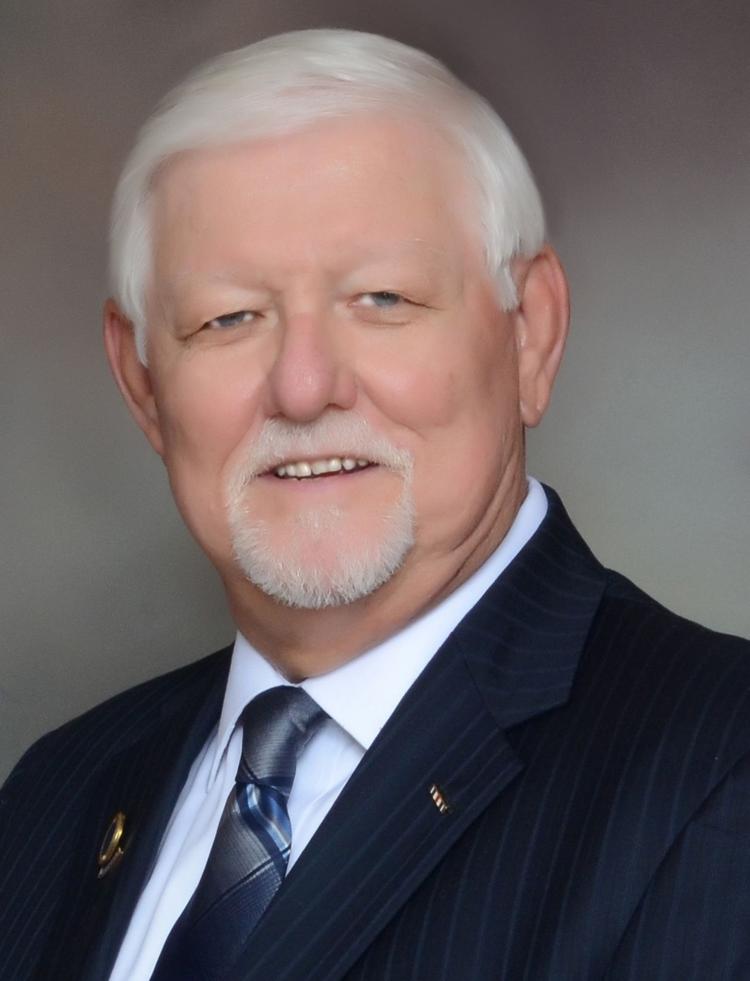 If the subcommittee, which includes council members Shirley Fleming and Steve Harris, is satisfied, auditors will continue with the investigation that is nearly complete, Grady said.
Once the subcommittee is satisfied, Olson and his executive staff will be allowed to speak with auditors.
If the subcommittee finds the audit is lacking in some way, the council will review that decision Tuesday and discuss the next step. Options include giving auditors additional tasks.
Olson and city staff plan to talk to auditors Wednesday and get a briefing even more detailed than the council's.
Olson recently joined the city and was not here when transactions under scrutiny occurred.
Several other managers were here and are potential subjects of the audit, as well as participants in the audit's progress. They include Dennis Baldwin, the former Killeen police chief who is now assistant city manager, Deputy City Manager Ann Farris and City Attorney Kathryn Davis.
Baldwin, as police chief, for more than 12 years until October 2016, received federal grants and handled large purchases for his department. As interim city manager Dec. 6, Baldwin recommended making a transfer of $1.67 million from the city's solid waste ratepayer's fund to the city's general fund. The funds came from the elimination of the fleet replacement program. That program, which took money from the ratepayers fund and mingled it with operation fund money, was created to purchase new city vehicles.
The move was approved by the council Dec. 13, but even the city's own finance director told the Herald it was a gamble. It also was described by city hall observer and Killeen resident James "Jack" Ralston as "rearranging the deck chairs on the Titanic."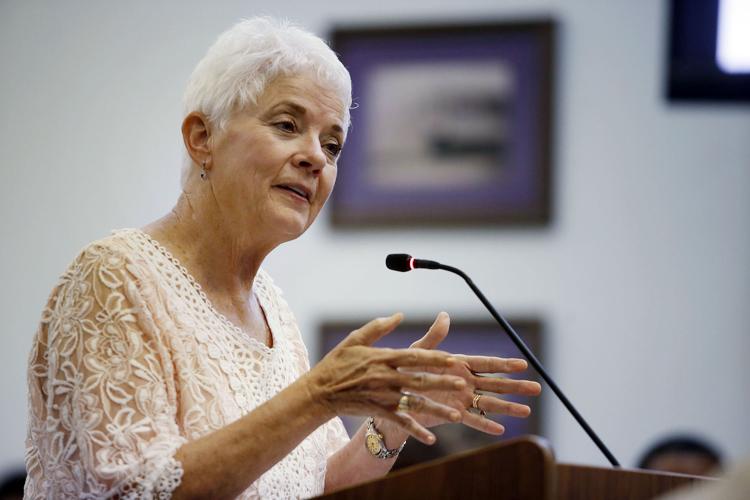 Farris, who oversaw finances from 2013-2016 as the assistant city manager and interim city manager, failed to tell council members and the public the city was in financial distress during that time period. As the council was gearing up for budget planning, Farris announced June 30, the city needed $8 million to balance the budget.
Davis is the city's attorney and was in that role during the time frame under investigation. Davis regularly attends council meetings, including those when financial transactions were proposed and approved.
BEHIND CLOSED DOORS
What will transpire on the audit will be kept secret by the city for now.
"The only time that we'll go into these closed sessions is because there might be sensitive discussions being made that don't need to be made public at that time," Kilpatrick said about Tuesday's meeting.
Kilpatrick had cast doubt on his own commitment to the audit by previously opposing and voting against the audit, yet ending up head of the subcommittee created to work with auditors. The subcommittee met June 20 — the first time since February. Harris joined the subcommittee after the May election, replacing former Councilman Richard "Dick" Young.
Davis attended the June 20 audit subcommittee meeting. When she reminded subcommittee members to approve previous minutes, none had been recorded for either June 20 or the meeting in February. State open meetings law requires a governing body to keep a record, in writing or audio, of what happens for public inspection. Because the subcommittee does not meet a quorum rule, the law does not apply. Residents, however, are not able to independently examine what happened in those meetings without minutes. Kilpatrick said it would be corrected.
CHECK YES OR NO
The role of administrators in the audit process would be to get additional information for auditors, such as to corroborate the proper use of bond money, Baldwin said, when he attended the June 20 subcommittee meeting in place of Olson, who was out of town.
"That dialogue is important to ensure the correct information gets to council," Baldwin said. "The documents are the documents — none of that's going to be in the possession of us to change. It just allows for that dialogue to occur."
Initial observations by the firm May 2 indicated bond funds were used for unauthorized purposes, such as operating expenses, including salaries.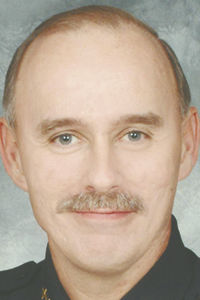 "And that's a poor example, probably, but you get my point," Baldwin said to subcommittee members. "It's really just to address anything that they may see, maybe there's something that we're not aware of, and they need more information, or additional information."
Kilpatrick and Baldwin said the process is transparent because the subcommittee and council members are seeing information before city administrators.
"Because of the uniqueness of this, the city manager's wanting to hold back and let you all see it first, make sure you're comfortable with it, and say, 'OK, now you can go ahead and move forward,'" Baldwin said.
"Again, I think it comes back to being transparent, and honoring the wishes of council to make sure it's managed in a way that lends itself to being more credible, from everyone's standpoint."
WHY ARE WE HERE?
Public perception and trust declined when city administrators failed to share news of declining city finances, kept it quiet for years and then finally acknowledged the city has an $8 million budget shortfall last summer.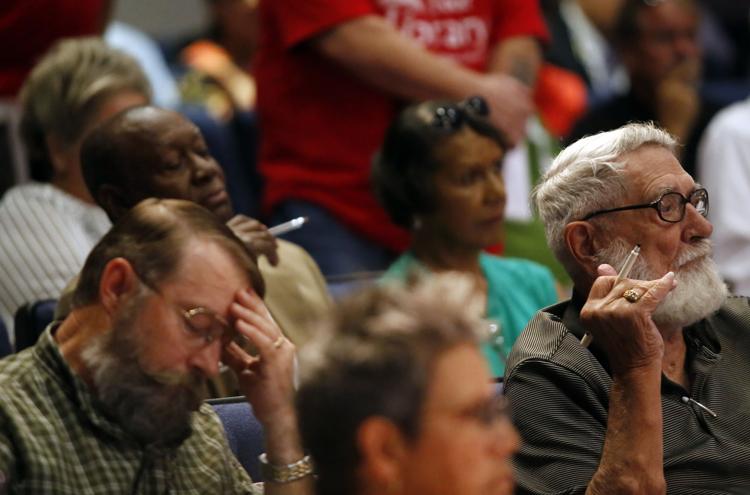 Overspending from at least fiscal years 2013-2016 was visible in lopsided budgets.
"There appears to be a lack of analysis of the long-term fiscal impact when presenting recommendations to Council," the McConnell & Jones preliminary report to council May 2 reads. "The City lacks critical policies in many areas to guide decision-making."
The report said the city did not make it easy for council members to make more knowledgeable decisions.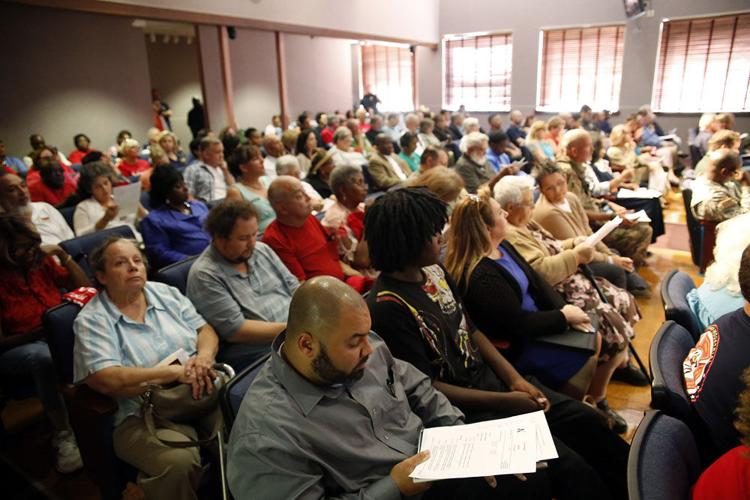 Auditors' two progress updates in public session to the council, May 2 and June 6, were night and day. The first indicated a misuse of public money with no context; the second provided neither.
If the audit finds criminal acts, the council can choose to prosecute, according to statements made to council members in November by McConnell & Jones.
But that depends.
If a violation involves federal money such as grants — which the city uses — the FBI can jump in without permission from the council, according to FBI Special Agent Michelle Lee, who previously spoke in generalities.
Ultimately, there must be a reason to believe a violation of federal law occurred.
An April 16 Herald article debunked Councilman Kilpatrick's claim that all previous audits were clean. It spotlighted the results of a 2011 external auditor report by Temple-based Brockway, Gersbach, Franklin & Niemeier, that determined several "significant deficiencies" — at least some of them within grants management.
The report said the situation was corrected and management reviewed grant oversight procedures to address the findings. It was recommended the city designate one employee to control grants, who should be "independent of individual departments receiving the benefits of such grants."
That position was not funded in this year's budget, said city spokeswoman Hilary Shine in April. Grants are handled by departmental or finance staff, she said.
Routine municipal audits like the ones cited by Kilpatrick have been criticized nationally for failing to catch wrongdoing, and in extreme cases, as spotlighted in a Herald report April 9, failing to detect outright corruption.
---
REPORT FRAUD
City Auditor Grady had reminded city employees they are responsible for reporting fraud and can do so anonymously.
A city voicemail hotline with instructions at 254-501-6300 is available around the clock. Messages are accessed solely by the city auditor, according to city spokeswoman Hilary Shine.
A fraud complaint form can be accessed on the city website and emailed to fraudhotline@killeentexas.gov. To remain anonymous, it can be printed and mailed to: City Auditor, P.O. Box 1329, Killeen, TX 76540. Go to http://bit.ly/2q46cvD to download the form.
The FBI can be reached around the clock, every day of the year, at 210-225-6741. Electronic tips can be submitted anonymously at https://tips.fbi.gov.
The Texas Rangers maintains a public corruption unit; the Rangers' Austin headquarters can be reached at 512-424-2160 or rangers@dps.texas.gov.
---
MORE ONLINE
Go to http://bit.ly/2tvZFJe to read the Herald's previous story about the audit, and http://bit.ly/2solufz to see the story from last Sunday.
Go to http://bit.ly/killeenfinances to find out what's going on at City Hall, and track #KilleenFinances on Twitter for updates.