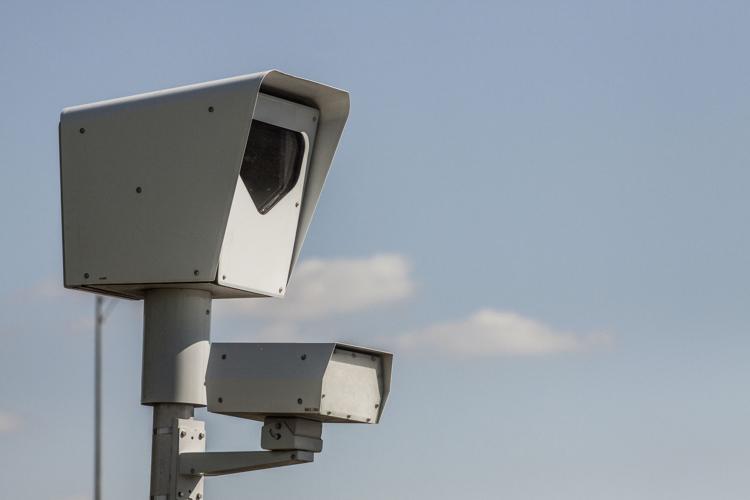 Killeen's now-defunct red-light enforcement program may have violated state law when city officials did not conduct a sealed traffic engineering study prior to installing cameras at city intersections in 2008.
According to an investigation by NBC-affiliate KXAN in Austin in September, only three of 60 Texas cities with active red-light camera programs performed signed and sealed engineering studies on monitored intersections.
Without a professional engineer's seal, the programs might violate the Texas Transportation Code and leave cities open to lawsuits to recoup funds gathered through the program.
From 2010 to 2014, the cameras generated $1.4 million in revenue to the city from people who ran the red lights.
The Killeen City Council chose not to renew its contract with Chicago-based Redflex Traffic Systems by a 3-2 consensus in April.
According to Section 707 of the Texas Transportation Code, which became effective Sept. 1, 2007, cities must perform a "traffic engineering study" on specific intersections to determine whether a traffic enforcement program is financially feasible.
The city previously operated cameras at seven intersections along U.S. Highway 190/Interstate 14 feeder roads and the intersection of Trimmier Road and Lowe's Boulevard.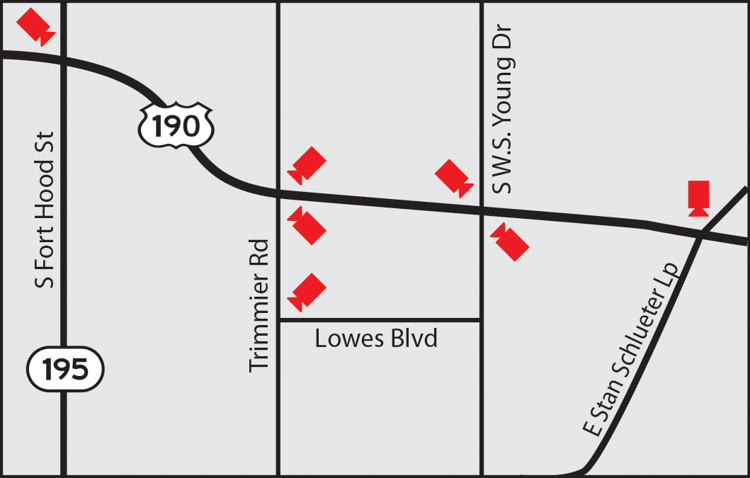 The camera at the Lowe's Boulevard intersection and a camera at the intersection of 190 and southbound South W.S. Young Drive were both inoperable at the time the contract was not renewed.
The council approved the Redflex contract by a 6-1 vote in August 2007, directly before the new state law went into effect.
The ordinance gave permission for future city managers to make changes without City Council approval. Former Killeen City Manager Glenn Morrison did so on Feb. 5, 2013, in a letter to Karen Finley, the CEO of Redflex, when he extended the contract for four years.
Since the program's inception in 2008, the city reported a 43 percent decrease in traffic violations at the monitored intersections. The Killeen Police Department received $302,208 from the program in 2016 after it paid the state and Redflex their shares of the money from red-light tickets.
In 2015, the city received $390,733.70.
On Thursday, Killeen Director of Communications Hilary Shine said the city installed the cameras after conducting a traffic study at the chosen intersections through Redflex but had not performed any sealed traffic engineering studies.
In response to the KXAN investigation, state Sen. Don Huffines, R-Dallas, promised to file legislation to ban Texas cities from using red-light cameras to assess a civil fine instead of a criminal traffic charge for running a red light.
"It's outrageous that so many cities are ignoring Texas law," Huffines told KXAN.
Although the program is currently inactive, the cameras still stand at all seven Killeen intersections. The equipment was scheduled to be removed by Sept. 30 by Redflex at no cost to the city, according to Shine.