Killeen released the results of its first internal audit in two years this week after scrutinizing a 10-year-old city credit card program that's never been audited.
Results made public Tuesday painted a picture of senior managers and other top leaders inappropriately using city credit cards, or procurement cards, during the program's early years from 2008 to 2012, according to the investigation performed by City Auditor Matthew Grady.
But there were systemic flaws since the program's inception until 2016, Grady reported.
The investigation began in March/April at City Manager Ron Olson's request.
In a news release sent Tuesday, Olson, who started at the city in February, said he saw that the number of purchasing cards created the opportunity for abuse.
It was one such situation that contributed to the urgency to get Grady's investigation underway.
In a section of Grady's audit titled "Wake-up Call," past allegations of inappropriate p-card use by an employee at the Killeen Fire Department were detailed. The former public employee, who was not identified by name, is Robert Arredondo, a former Killeen firefighter.
"The (former) City Auditor's investigation revealed a pattern of abuse going back as far as 2008, which included payments for personal phone bills, unauthorized car rentals, and meals at local restaurants, resulting in approximately $2,700 in fraudulent charges," the report said. It called Arredondo not only a "p-card abuser," but a "corrupting influence," citing colleagues who said he had encouraged at least one other employee to use a card for personal purchases.
When the program administrator finally cut off Arredondo by reducing his spending limit to zero, it was after the 15th incident.
"Surprisingly, the Executive Director chose not to fully revoke the employee's p-card privileges, suggesting that at some point the individual's p-card privileges might be reinstated," the report said. No disciplinary action was taken during the six-year period, aside from a counseling letter, and charges deemed fraudulent by the city were recovered.
When the dust settled after the program administrator finally canceled Arredondo's card in January 2016 — eight years after the first "accidental" purchase — big holes were exposed, the report said. It likened the p-card program to a sturdy house frame sitting on a flawed foundation.
At every turn within the 29-page analysis, the city highlighted what it's doing to correct "systemic flaws" in internal controls that jeopardized its ability to deter and detect fraud or abuse.
According to the report, major flaws included:
• A lack of preauthorization for many purchases
• A lack of a training program for cardholders and supervisors
• No way to review p-card utilization
• No evidence of any p-card privileges revoked for misuse
• No real p-card program administrator from 2008-2011
• Policies did not require statement reconciliation
• No system for tracking violations
• No refresher training program for purchasing violations
Grady in the report put forth a scathing theory for why it all happened: "Prior managements' own permissive practices."
Attitudes toward p-card use contributed to a lax control environment, in which abusive practices were permitted, and when supervisors, department heads and senior executives repeatedly give a cardholder a pass on p-card violations, it set a tone, and conveyed a message that internal controls were not important, he said.
Cards throughout the program's early years until about 2012 also were frequently used by leaders at the top and other managers for breakfast or lunch meetings, holiday parties, coffee and kitchen supplies, and for special occasions to recognize administrative assistants, according to the report.
The types of expenditures documented are not uncommon in the private sector, but "they are generally frowned upon, and usually prohibited in the public sector," said Grady, who joined the city in January, in the report.
The expenditures amounted to less than $10,000 over several years, the report said, adding that although the amount was not extravagant, "(the expenditures) were inappropriate uses of public dollars, and were symptomatic of an attitude of permissiveness on the part of senior management."
In fiscal year 2016, about 285 cards were in circulation. When the audit began, there were 243 cards, or about one for every five employees. There are about 70 now. From fiscal years 2012-2016, program activity grew in money spent (doubling from $2.5 million to $5 million) and in transactions (increasing 14 percent from 14,000 to 16,000).
"Significant corrective action" has already been taken to address some of the program's weaknesses, including setting its own "'tone at the top,' one that appears grounded in accountability, transparency, and fiscal discipline," the report said.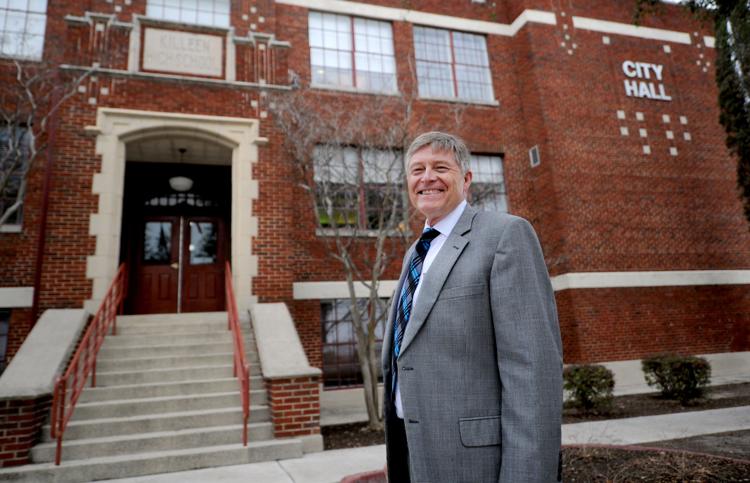 Efforts underway include:
• Updating p-card policy to increase cardholder accountability
• Reducing the number of cards in circulation from 243 to 70
• Developing training materials and planning the first formal p-card class for January 2018
• Reviewing fiscal policy to strengthen framework
• Monthly meetings to address p-card issues
• Developing a tracking and reporting system for violations
Part of the problem in past enforcement was that there was no provision for enforcement to begin with, and no "trigger" to compel a review of activity, the report said.
Furthermore, the city's purchasing division lacked the authority to suspend spending privileges, "even in the face of habitual abuse," Grady said in the report.
"In order for the program to function properly, the response to p-card infractions needs to be immediate, both at the program and department levels," he said. That should include a way to track violations, which up until the audit, was handled informally through email.
The Finance Department in its response to the audit findings agreed with all of Grady's recommendations, and the estimated implementation for corrections was set for Dec. 31.
Olson in the Tuesday news release was optimistic: "It is my goal to eliminate that potential (for misuse) to the extent possible so that we can protect the City's resources and instill public confidence in our financial management system."
Go to http://bit.ly/2zYbttM to read the full audit report, and check out http://bit.ly/killeenfinances for more #KilleenFinances coverage.