Olson now Killeen city manager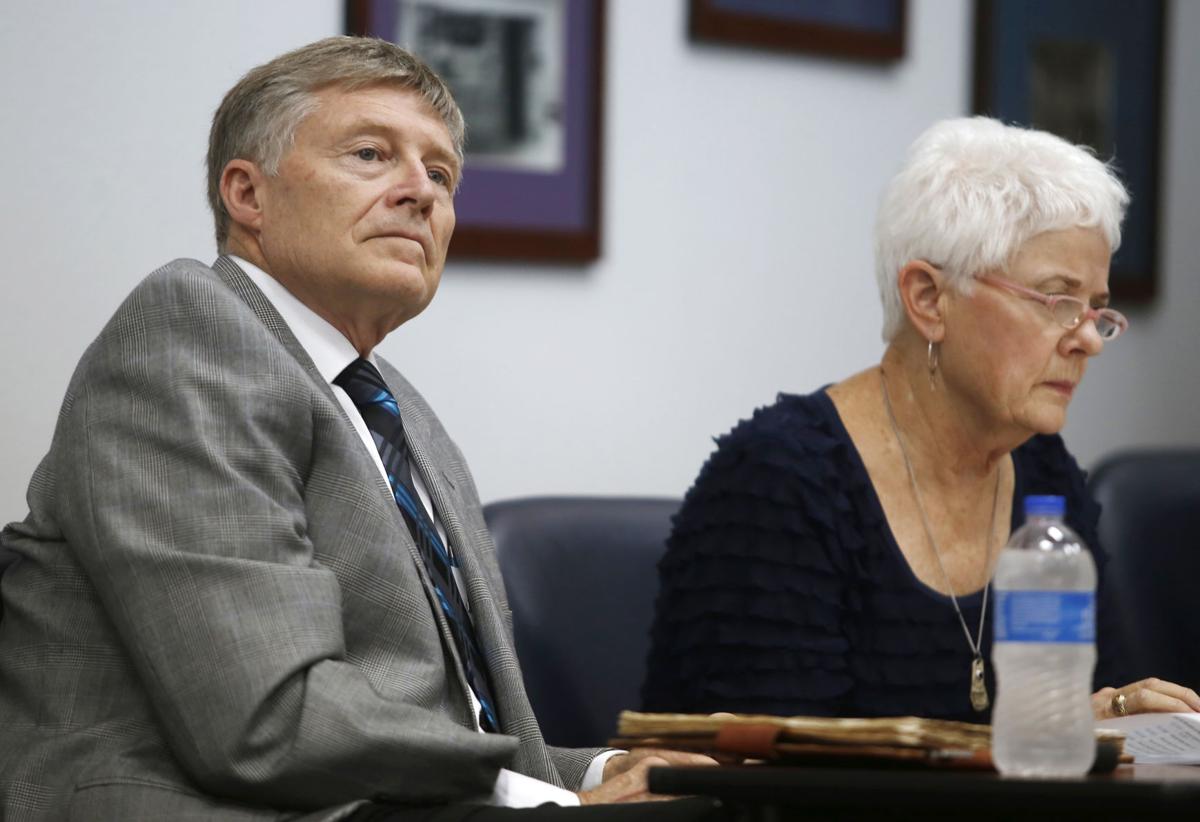 Killeen has a new city manager.
The Killeen City Council approved hiring Ron Olson, 67, as the new city manager Tuesday during a special meeting following the council's regular workshop.
Olson starts work Wednesday.
The council voted 6-1 to approve Olson, the former city manager of Corpus Christi, and his contract. Councilman Gregory Johnson voted in dissent.
In a statement for the record read before the council, Johnson said he believed Olson was not the man for the job, and the city had overspent on his contract that totals more than $250,000 annually in salary and benefits.
"I don't believe any city employee should be paid more than $200,000 per year," he said.
The rest of the council members, however, were satisfied with their choice.
"I was one of the people that was against bringing Mr. Olson here," Councilman Juan Rivera said. "But after reviewing everything I've seen on him, I'm proud to say that you're going to bring a good product to the city of Killeen."
Former interim City Manager Dennis Baldwin, who was appointed to the assistant city manager position after Olson's approval, said the City Council was bringing on an exceptionally qualified candidate.
"I want to congratulate you on the choice you made," Baldwin said to the council. "It's been an honor working with you the past few months. I look forward to the future."
Baldwin, the city's former police chief, is scheduled to stay on with the city in an advisory role during Olson's first few months on the job. State law prohibits Baldwin to return to his chief of police role after leading the city. The assistant city manager position the council created for him Tuesday will run out of funding July 31.
Olson, in front of the council, said he was well aware of the challenges in leading Killeen but was prepared for the future.
"It's really clear that there are a lot of challenging issues that you are dealing with," Olson said. "I am looking forward to this challenge. I know Killeen is not the easiest city to manage or to work in or to govern, but the future is extraordinarily bright, the potential is huge, and I'm just looking forward to bringing my years of experience and putting them to work here."
According to his resume, Olson has 37 years of city manager experience and previously served as city manager of Corpus Christi; Middletown, Ohio; Belding, Mich.; West Jordan, Utah; and as deputy city manager of Arlington.
With Olson's leadership beginning, Mayor Pro Tem Brockley Moore gave simple direction: "Let's get to work."
The Killeen city manager's position opened up last year when former City Manager Glenn Morrison retired unexpectedly in April as questions mounted about the city's finances. He was initially replaced by interim City Manager Ann Farris, previously the city's assistant city manager. However, as the city's financial problems continued in 2016, the council replaced Farris with Baldwin.
In other business, the council:
Heard a presentation from Matthew Barnard of Shelter Planners of America about plans for an animal shelter building at 3118 Commerce Drive. Barnard recommended the council build a new shelter on the existing site and purchase a separate parcel of land to supplement the site. Construction was estimated to be $8.3 million, not including the cost to buy the supplemental land.
Discussed a resolution pledging support to two potential affordable housing developments looking for state tax credits. The two developments — the Westwind at the corner of Trimmier Road and Stan Schlueter Loop and the Sagebrook on U.S. Highway 190 between Cunningham Road and OW Curry Drive — would provide lower rent and utilities for families in need. The Sagebrook development would provide 240 apartment units for seniors.
Reached a 6 to 1 consensus to fund a slew of city positions totaling $182,950 in the fiscal year 2017 budget. Johnson was the sole council member to dissent. The positions include a grant coordinator and two technician positions in the IT department.
"The City Council has approved many unfunded positions recently, that we haven't even asked the question of how it has overall affected the budget," Johnson said.
"This is how we find ourselves in bad financial situations, by spending $100,000 here, and $50,000 there after the original budget has been approved. It all adds up sooner or later, and I will not be the one to support a property tax or utility rate increase, because of these decisions."
Editor's Note: A previous version of this article was updated to correct a mistake and add comments from Councilman Gregory Johnson.