State report blames Harker Heights for sewage leak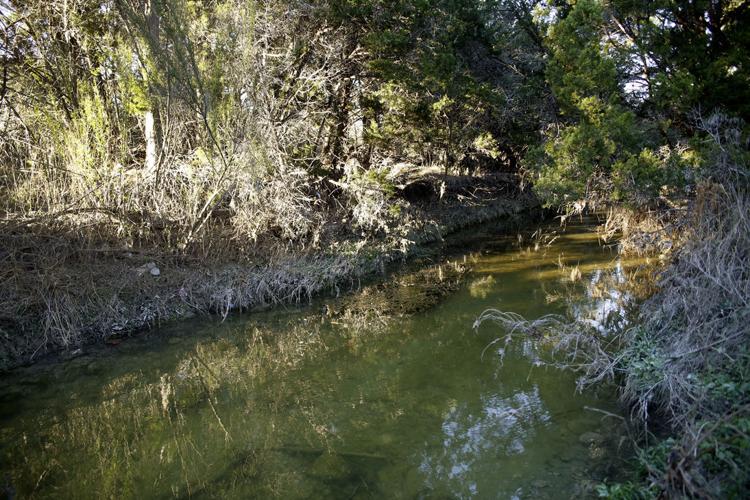 HARKER HEIGHTS — A raw sewage leak into Trimmier Creek in December caused a mass fish die-off and could result in penalties for the city of Harker Heights, according to an investigation report from the Texas Commission on Environmental Quality.
Andrea Morrow, a spokeswoman with the TCEQ, said Tuesday that Heights Mayor Rob Robinson's office was issued a notice of enforcement for discharge of raw sewage in late December that leaked an unknown quantity of human waste and sewage into the creek.
"The issuance of (a notice of enforcement) begins formal enforcement, which is a process that usually results in an administration order and a fine/penalty," Morrow said in an email to the Daily Herald.
Heights Public Works Director Mark Hyde said the city was reviewing the report and declined further comment.
According to the notice included in the report, the city failed "to prevent the unauthorized discharge of wastewater into or adjacent to water in the state."
Among other findings in the report was a confirmation Escherichia coli levels downstream from the leak were 1,000 times higher than levels considered safe for human contact, according to state samples, and the sewage leak directly resulted in a fish kill.
The report said a fish kill investigation Dec. 30 found about 200 fish over a range of 900 yards downstream from the discharge site. Travis Tidwell, a Texas Parks and Wildlife Department kills and spills biologist, said sewage leaks and fish kills often are connected.
"Sewage spills such as this one cause fish kills because the bacteria use up all the oxygen in the water during respiration," Tidwell said Feb. 1.
Heights public works officials previously said there was no connection between the sewage discharge and fish kill.
"In terms of my investigation and what I've seen, there's no way to connect the two," said Utility Superintendent Joe Hines on Jan. 12. "If there was any way to assign that blame already, (TCEQ) would have done it."
TCEQ's decision could lead to sizeable penalties.
Morrow said Tuesday that penalties are calculated by a number of factors that would be determined during the administrative enforcement phase.
According to the TCEQ website, the state calculates a penalty based on a set of criteria including compliance history, culpability, effort to comply, "economic benefit," other factors "as justice may require" and the quantity of pollutant involved.
The city previously was cited in a March 2014 investigation of wastewater discharged into Trimmier Creek, the report noted.
In that incident, an air release valve on a sewer main was impeded by a female hygiene product, causing sewage to overlow into a manmade drainage easement that feeds into Trimmier Creek and precipitating a fish kill, Hyde said.
TCEQ issued the city a fine of $7,500 in 2014.
In the December discharge, Hyde said Feb. 15 the city still was testing its wastewater system to determine what obstruction caused the backflow leak and whether there were any structural flaws. Daily testing by the city showed bacteria levels in the water had fallen back to levels considered safe for human recreation, he said.
The city previously posted signs on the creek along a service road on the bank opposite the Tuscany Meadows subdivision.
Hyde said Tuesday those signs still were posted and would remain so until the city issued its own report.