Political contributions tied to Texas Speaker of the House Joe Straus continued to flood into the campaign of Texas House District 54 Rep. Scott Cosper in the weeks leading up to the Tuesday runoff for the GOP nomination.
Between Feb. 25 and May 12, Cosper received $20,000 in monetary contributions and $5,172 in in-kind contributions from the House Leadership Fund, a political action committee primarily funded by Straus in 2018, according to Texas Ethics Commission records.
Cosper, R-Killeen, a first-term incumbent, is facing Dr. Brad Buckley, a Killeen veterinarian who lives in Salado, in the Tuesday runoff.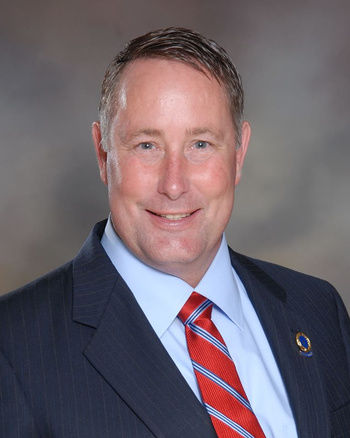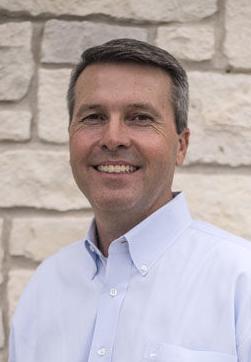 Straus, a San Antonio Republican and a five-term incumbent as speaker, has backed in recent months a number of candidates for Texas House primaries that have been directly opposed by Texas Gov. Greg Abbott and the far-right wing of the Texas Legislature. Straus announced he would not seek re-election in November.
On May 3, Straus donated $250,000 to the House Leadership Fund, which shelled out $465,000 to state races in the last three months. According to previous campaign reports, Straus donated an additional $350,000 to the fund Jan. 3.
During the lead-up to the March 6 primary, Cosper received an additional $42,600 from the fund, including a $12,600 in-kind contribution for "grassroots support."
In the most recent filing period, Cosper also received $70,550 in in-kind contributions from the Associated Republicans for Texas Campaign Fund, which has also been primarily funded by Straus in 2018. The entirety of those contributions have paid for political mailers and television ads on behalf of Cosper's campaign.
In a payment May 7, Straus donated $100,000 to the ART fund — nearly 60 percent of the fund's contributions between Feb. 26 and May 12. Straus donated an additional $250,000 to the fund Feb. 1.
In total, Cosper has received $191,400 in contributions from the two funds — around 51 percent of his combined campaign contributions since Jan. 26.
In response to Herald questions Saturday on Straus' role in his campaign, Cosper disputed the connection between the Associated Republicans of Texas and Straus.
"I think you're information is incorrect on Associated Republicans of Texas," Cosper said. "ART is a 40-year old conservative committee that played a huge role in turning Texas into a Republican state."
Mailers sent from the Associated Republicans of Texas have flooded the district in recent weeks, accusing Buckley of opposing limits on annual property appraisal increases and "ridiculing" Cosper for his stance on stopping "unfunded mandates" from the state.
On Friday, Buckley called Cosper "a Straus guy."
"(Cosper) voted straight in line with Joe Straus and the way he wanted him to vote," Buckley said. "The money they're putting into this race is a direct response to that."
Contributions
With the money from Straus-backed campaign funds included, Cosper reported a total of $236,819.05 from Feb. 25 to May 12 — nearly five times Buckley's total.
At the local level, Cosper received $4,250 combined from former Killeen mayors Allen Cloud, Dan Corbin and Fred Latham; former District 54 Rep. Jimmie Don Aycock; Killeen developer Bruce Whitis; and retired Lt. Gen. Pete Taylor, a former Fort Hood and III Corps commander.
Cosper also received a slew of political action committee donations, including payments from the Texas Alliance for Life PAC, the Texas Medical Association PAC, the Association of Texas Professional Educators, the Friends of John Zerwas fund, and the Texans for Lawsuit Reform PAC.
Buckley, a former Killeen school district board member, reported $54,115 in contributions during the most recent filing period.
Of that total, the single largest contribution came from the National Cutting Horse Association Texas Events PAC, which donated $25,000 to Buckley's campaign in three payments.
All but $600 from the rest of Buckley's contributions was donated by individuals.