Exchange students in the Killeen area are ready for their first experience with the American holiday of Thanksgiving.
Rosie Liu, or known in China as Xingue Liu, 19, is no stranger to Thanksgiving. Currently attending Central Texas College in Killeen, Liu has attended school in America for the past 2½ years.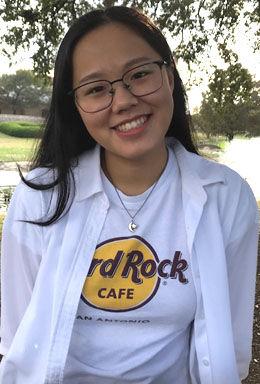 "The first year was in Kansas City, Missouri," Liu said.
At that Thanksgiving, her host family brought in a larger table and placed decorations and place settings, along with turkey and all the traditional Thanksgiving foods.
"In Texas, they did the same thing. The only difference was, in Texas, they prayed before eating, and they didn't do that in Missouri," Liu said.
Liu said they don't have a holiday like Thanksgiving in China, but one of her favorites is the Spring Festival, also known as the Chinese New Year. It is usually observed in February, Liu said. "Students get the whole month off school, but my parents would only get a week or maybe two weeks off."
Liu said on a couple of the days, they will cook a family dinner and eat together.
This year, Liu will celebrate Thanksgiving with her host family from last year again.
"This year is my first year of college. Many people have helped me adapt to the new environment, and I am very grateful to them. Thank you for everything," she said.
Christian Klitvang, 17, from Vejle, Denmark, said he's been to America before because he has family living in San Antonio. "I'm looking forward to it because Thanksgiving is a big thing, here in America, there are many traditions I am looking forward to experiencing," said Klitvang, a foreign exchange student at Killeen High School.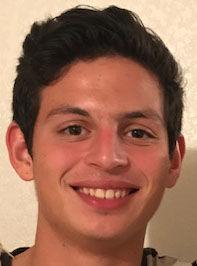 Klitvang said Denmark observes a similar holiday called St. Martin's Eve. Klitvang said it's a tradition that stems from a story about St. Martin who was hiding to avoid becoming a bishop.
"He hid in a barn with a lot of geese and stuff, and the next morning, a man found him," Klitvang said, adding the geese alerted the man and St. Martin was found, so it is tradition now to eat goose on the holiday.
Klitvang said he is thankful for "my host family, and my friends. I am grateful for my family (in Denmark). I am grateful for the opportunities I have received, and to do the things I like."
Klitvang's host brother is an exchange student from Bangkok, Thailand. Jin, or Atachai Kangsamut (Thai name), said he is excited about the food. Recently, the family attended a church event that served the traditional Thanksgiving fare.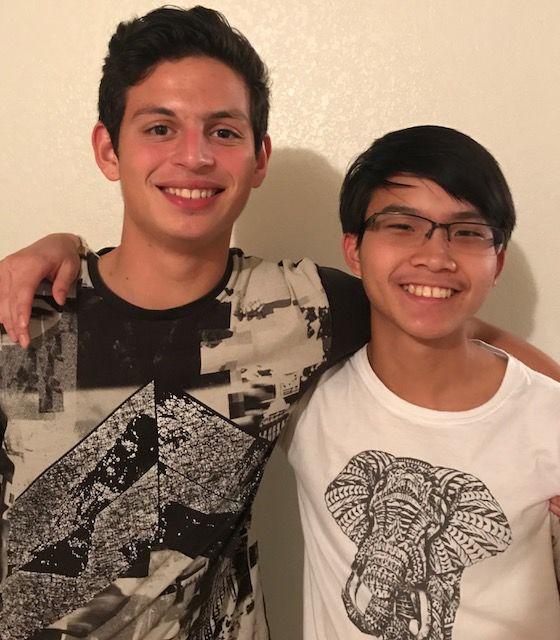 "I got a turkey leg as big as my face," said Kangsamut, who also attends Killeen High School.
In Thailand, they have a holiday known as Loy Krathong, but Kangsamut said the American Thanksgiving is different. "Everyone brings a food to share and everyone eats; we don't have this thing in Thailand," he said.
Kangsamut said the Loy Krathong holiday is one where their tradition is to float a "Krathong" in water to have good luck in the future.
Kangsamut said he's thankful "for having a good and warm family, thankful for the opportunity to become an exchange student. I'm glad to have a good friend that I met on the first day of school. I am thankful to have a good experience abroad, and to live in another country without my parents."
Mats Wallner, 16, from Hamburg, Germany, is a foreign exchange student at Shoemaker High School.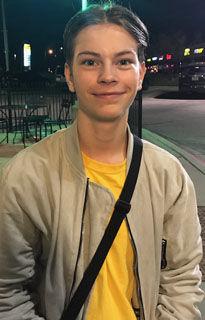 He's also in transition. His host family had some unexpected circumstances arise, and they were no longer able to host Wallner. He needs another host family to finish out his school year.
"Thanksgiving for me is just another holiday." Wallner said he doesn't really know what to expect since he hasn't experienced it before. Wallner said they don't have a holiday in Germany like Thanksgiving, but he is looking forward to experiencing it.
Wallner said, "I want to thank my guest family for everything they did for me before I had to leave. I am grateful for every person who is interested in me and my culture, and asks about it. I'm thankful for everyone I met in the U.S. and my new friends. I'm grateful for the support of my country coordinator gives me."
To learn more about hosting Wallner, who is in need of a family immediately, or other exchange students, call Rusty Pusateri at 254-458-4510.
---
Exchange students in the Watson house too
By Jennifer Watson, Herald correspondent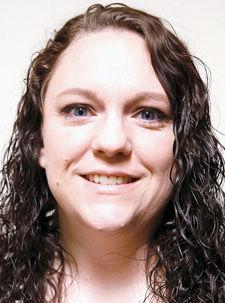 Currently, I host two exchange students — one from Italy and one from China. I could have never imagined how fun and enriching their addition to our family would be. I am looking forward to sharing our American traditions with them.
Tonia, or her Chinese name is Xingyu Liu (no relation to Rosie), 15, is from Xemen. She has adjusted well to American food, but I do still provide lots and lots of rice for her.
Her favorite phrase is, "I love meat," and she said she's excited to try turkey and ham for Thanksgiving. However, she also likes dessert and is looking forward to that as well.
Tonia loves learning how to cook and enjoys spending time in the kitchen helping me.
"I will help you," she told me when I said I will be cooking the food for our large family feast. I will welcome her company.
In her hometown, they celebrate a holiday known as Mid-Autumn Festival. It is a celebration of a full moon, and they dine on moon cakes and play dice games as a family. If they have time, they will go outside and watch the moon.
Tonia told me she's thankful for a lot of things, but most importantly, her parents in China.
"This is my first Thanksgiving, I have so many people who I would like to thank," she said.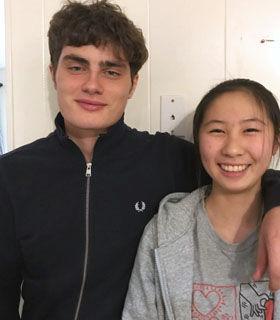 Lorenzo Macchini, 16, from Rome, is also excited to eat all the food.
I listed all the things we will have, and he said, "Yeah, I love it," after each item.
In Italy, they celebrate a Mardi Grasso, and on Fat Tuesday they spend time with family and make lamb and a lot of food.
Lorenzo said he is thankful for his host family: "Thank you for having welcomed me as a son in this beautiful family. You share my Christian beliefs and that makes me happy. Your jokes and embrace have kept me from being homesick."
Jennifer Watson is a Herald correspondent. She lives with her family in Belton.