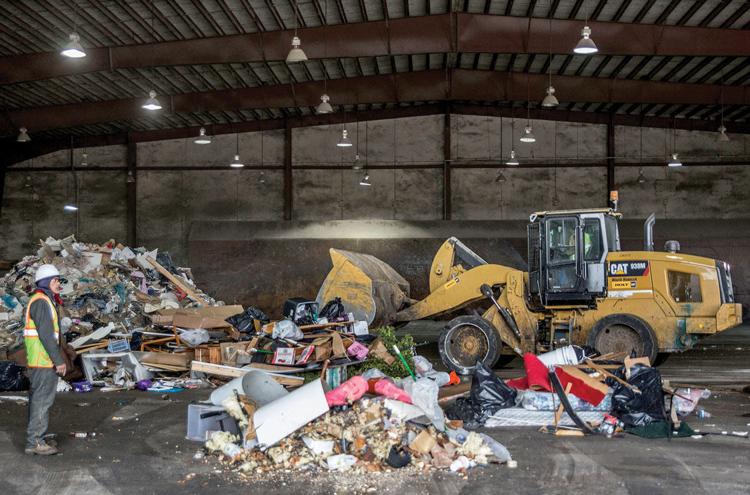 After an eight-month wait, the Killeen City Council will take bids on running the city's solid waste department. But this time, private companies will compete with a department running leaner than ever.
Killeen City Manager Ron Olson, at the council's request in March, spent two-thirds of the year streamlining the city's residential and commercial service to increase efficiency and allow the department to compete fairly with private enterprise.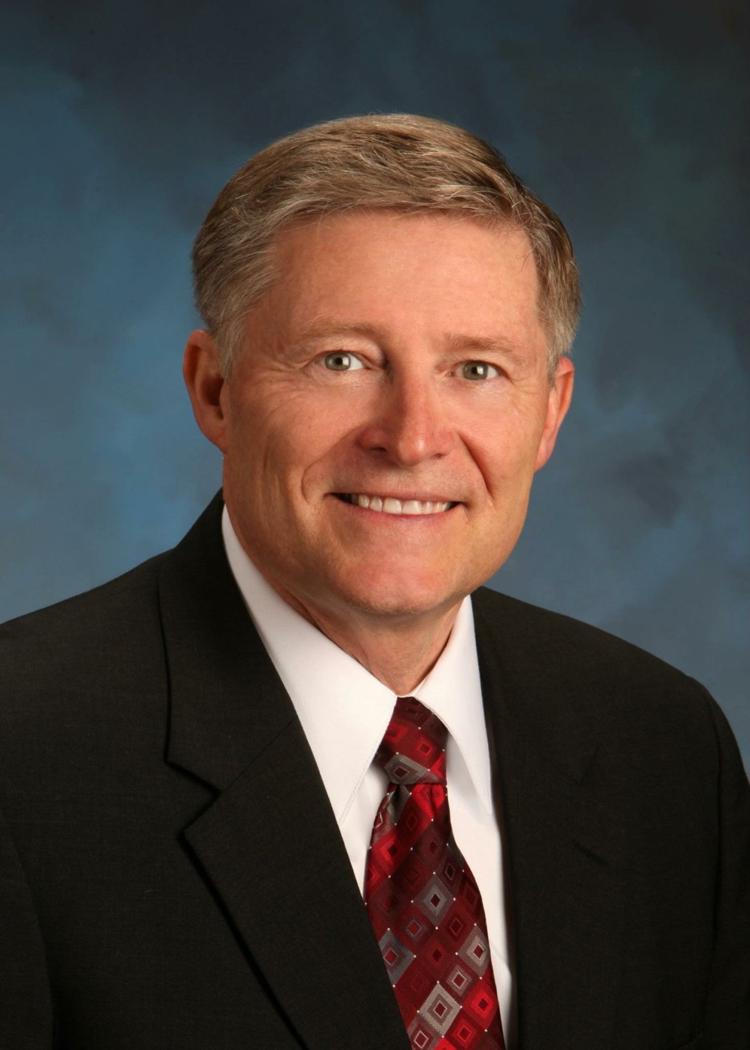 Despite limiting costs at nearly every level, there is still room for improvement. The city currently has no curbside recycling, could be undercut by private enterprise for its commercial service and seeks to tinker with its rates and trash-truck routes.
The council, torn by infighting on whether it's fair to put the department and city employees out to bid, decided Nov. 28 to move ahead with bidding — doing their due diligence but potentially sowing discord in the ranks.
Could private enterprise lower rates and possibly bring recycling back to Killeen? Or could outsourcing put the city on a slippery slope in which nearly everything is up for bid?
After the council voted to halt bidding for the trash service in March, Olson spent eight months identifying short term fixes for the department he said will be folded into a long-range improvement plan.
The city tackled three major areas in its review:
The city's review found there were no inconsistencies with billing but did find that city facilities and certain nonprofit groups were not paying trash collection fees. Olson, arguing that privatization of the department would end that benefit, proposed the city and nonprofits now foot the bill for pickups.
City estimates said the measure would increase revenues by more than $136,000 per year.
Olson also said the department had a history of unnecessary labor charges for in-house vehicle repairs — what he called "double-dipping" or double charging for repairs. Solid waste vehicles also experienced excessive downtime for vehicle maintenance, which the city said was addressed by prioritizing repair work to keep vehicles on the road.
Those measures saved $191,000 in last year's budget with $387,000 expected to be saved in the current fiscal year, the city said.
The city also addressed employee overtime, which Olson said routinely takes a large chunk out of the department's budget. The city rescheduled special pickup days, such as bulk trash, to days already on pickup schedules and is seeking a realignment of truck routes to keep drivers on the move and working under 40 hours a week.
The city also proposed putting employees on a "flex schedule" to make holidays regular working days for employees and prevent unnecessary overtime claims.
Councilwoman Debbie Nash-King was concerned the new scheduling would take employees away from their families on holidays, despite the financial savings, but Olson said the focus of the city services should be on customers — not employees — and the plan would still give employees earned holiday hours off.
"I put my trash out on Thursday — Thanksgiving — because I know they're going to be there to pick it up," he said. "That trust is important."
The overtime cuts amounted to $14,500 in savings last fiscal year, with an additional $15,000 in savings projected this fiscal year. In all, the city said it had lowered its average cost of residential services per customer per month to $14.67 — a drop of $3.98 or 21.4 percent.
In terms of commercial services per customer per month, the city lowered its rate to $256.45 — a drop of $42.75 or 14.3 percent.
The city said the figure for commercial services is difficult to measure due to the wide range of services offered to customers. Commercial rates range from $21.30 to $1,719.45 a month depending on the size of the container and pickup frequency.
However, those numbers don't figure in the cost of bringing the city's curbside recycling program back to Killeen streets after it was eliminated by council vote in August 2016. The city said it was investigating ways to bring recycling back to the city, potentially through cooperation with Fort Hood and its on-post recycling center.
Olson came on with the city in February touting his policy of comparing public services operations with those of private enterprise — a process known as "managed competition."
The managed competition process follows two types: the formal bidding out of city functions and the more general push to make city departments run like service-oriented business operations.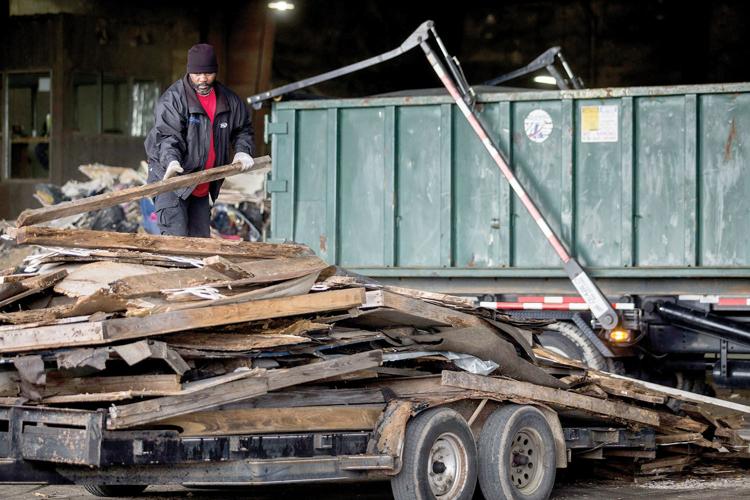 So far, the solid waste department is the only service slated to go out to bid. In the meantime, the city is investigating all of its services to make them more competitive.
"Continuous improvement is part of the City Manager's leadership style, so benchmarking and market comparison are done across the enterprise to determine where opportunities exist for or external internal improvements to service," the city said in an email Tuesday.
In Carrollton, a city of about 130,000 in the Dallas-Fort Worth Metroplex, most of the city's departments were put through a managed competition process starting 15 years ago to bring expenses more in line with private enterprise.
"We believe you should always do managed competition because we don't need to pay taxes and we don't need to make a profit like businesses do," Carrollton City Manager Erin Rinehart told the Herald. "We want value, not necessarily the cheapest but the best quality at the lowest cost."
Following an initial process to determine a department's cost of services and competitiveness, some departments signed termed contracts with the city that require periodic benchmarking and review to ensure the services remain competitive.
The city estimated it has saved up to $45 million since the beginning of the process in 2002.
Despite the nearly constant review and threat of outsourcing, Rinehart said employees tend to take ownership of the process and pride in their work. The city is one of few in the state that formalized managed competition and hired a director of competition and strategic planning to guide department heads and employees.
"It's kind of an intimidating process when it begins, but when you take ownership of it, it becomes more than just a job," she said. "There's a legitimate amount of fear when it begins because there's a lot of unknown, but some point in the process it flips from fear to ownership."
During its managed competition push, Carrollton outsourced two of its departments — fleet services and solid waste.
"They understood the industry better than we did," Rinehart said of the city's private solid waste contractor. "There were things where we were not as competitive and could not provide trash service at the same rate."
However, Rinehart said the goal of managed competition is not to outsource city functions but to best manage taxpayer funds.
"We don't outsource; that's not our goal — in my mind, it's sort of a failure," she said. "It's just to make us as competitive as possible. At the end of the day, it's not our money; it's taxpayer money."
On Nov. 28, the Killeen council agreed to restart the request for proposal process to seek private bids on solid waste services — but not without another round of testy exchanges.
Underlying the 5-2 consensus to issue the request, a rift is forming between some members of council who risk alienating staff for the sake of due diligence and other members who appear staunchly pro-employee.
Nash-King chafed at the proposal to issue the bid request, saying the staff had gone "above and beyond" to make the department as efficient as possible and a portion of the council was obsessed with making transparent decisions.
"There's a conspiracy over transparency," she said. "I can understand what the citizens want, I do, but we are talking about comparisons — what is there to compare? It's always something. It's always some conspiracy, and this staff has gone above and beyond — when will it stop?"
Nash-King and Councilman Juan Rivera dissented with the consensus vote.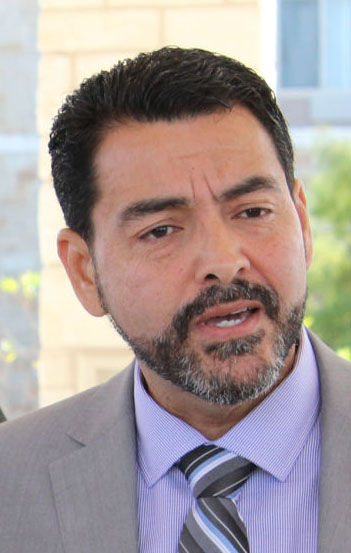 Councilman Jonathan Okray and Mayor Jose Segarra expressed frustration that the council had delayed issuing an RFP for nearly a year due to what they saw as continued indecision by council members.
"We're right back where we started," Segarra said. "We just can't make decisions."
While not lobbying the council in either direction on the consensus vote, Olson said it was unlikely any private firm would offer better residential rates — but commercial rates could offer room for savings.
"I think we're in about as good a position as we can be to compare to companies and other cities," he said.