A few residents and elected city officials say many Killeen streets need repairs and a vote cast last week by the Killeen City Council may be the start to restoration.
Potholes, pavement markings and street signs will be included in a streets assessment that will be conducted in Killeen next fiscal year.
The council voted unanimously May 28 to hire Columbus, Ohio, based firm Transmap to determine the overall condition of roads in the city and provide a five-year maintenance strategy.
Mayor Jose Segarra said in a phone interview Thursday surveying the streets is important as they are in "dire need of repairs."
"Part of our streets maintenance is to overall care for the roads and to also pinpoint which streets are in need of repairs."
The one-time cost of the assessment will be $184,055.71, and the funds would come out of this fiscal year's streets consulting account.
Hilary Shine, the city's executive director of communications, said the upcoming street fee will not be affected by the assessment, "but it will be used to prioritize maintenance needs which will help determine the order in which streets are maintained using proceeds of that fee."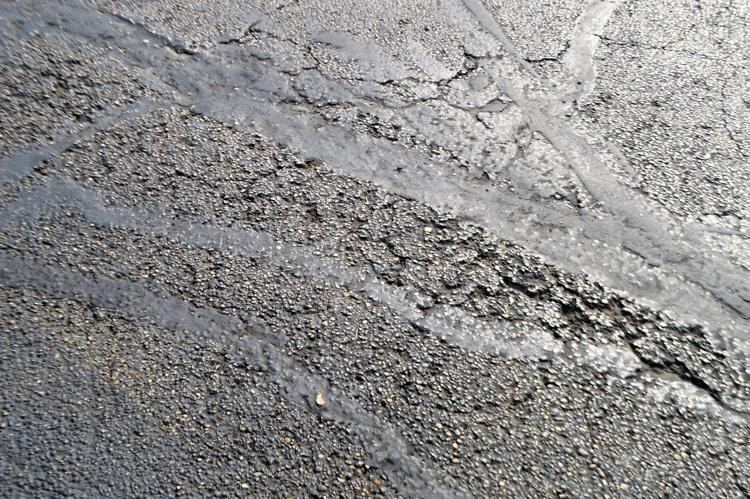 "Streets are a utility that residents use daily, and we hear public discussion of street condition concerns often. Public Works receives reports of issues with street conditions," Shine said.
Some residents have contacted the Herald.
Trisha Adams, who lives on Jasper Road, said in an email to the Herald, she has made numerous suggestions to the street department with no reply in the last 18 months.
Adams wrote, "It's about time the city is looking at the issue. This has gone for far too long."
Another resident said in an email, as "long as the city promises to put our money from the street fee to good use, the cost of it doesn't matter as long things are getting done. Next, we should have more trees."
According to the agreement between the company and the city, the assessment will be conducted on 552 centerline miles throughout the city and tasks include project management, raw data collection, pavement inspection, collection of traffic signs and pavement markings.
Centerline miles are measured by the total length of a given road from its starting point to its end point.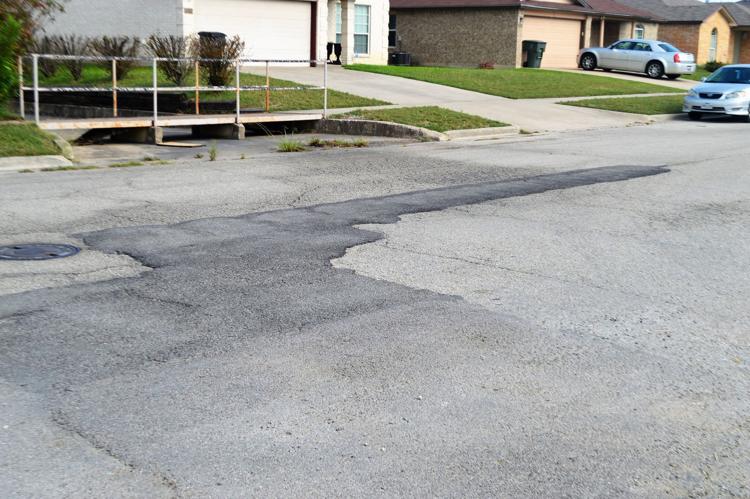 Killeen's street system is made up of 564 miles of paved and unpaved roads and contains 98 traffic signals, 65 school flashers, hundreds of miles of sidewalk, thousands of signs and many other components, according to the city's website.
A Feb. 6, 2019, quote from Transmap said the study will be in two parts:
The ON-SIGHT mobile mapping system will scan pavement distresses, such as alligator cracking, edge cracking, potholes and the severity of each distress and collect raw data.
Transmap will present to city staff a map to support the maintenance pavement reporting including budget scenarios with dollar amounts
A daytime and nighttime sign assessment will test the reflection levels for regulatory, warning and guide signs.
District 1 Councilwoman Shirley Fleming said the assessments should be done "right away."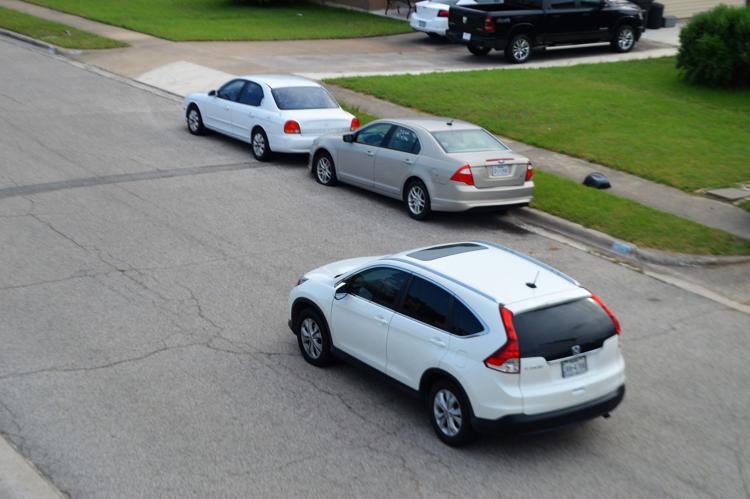 "My district should be the No. 1 priority with the study. We have so many potholes and road conditions that need work and have for a long time. This has to be done," she said.
Danielle Singh, public works executive director, said a road condition survey should be conducted every three years.
The most recent assessment was approved April 23, 2013, and finalized in March 2014.
Segarra said he was on council when the last assessment was made.
"They place it (overall road conditions) on a scale between 1 to 100. Anything 75 and below is not great. I believe the last time we had one done we were at around 80. I think this time around we will be lower than that," he said.
Councilman-at-large Juan Rivera said in a phone interview Thursday the study is important because it is for safety purposes as the roads are used everyday throughout the city.
Butch Menking, also a Killeen councilman-at-large, said in a phone interview Thursday that the assessment will determine which roads should be worked on and address the city's road conditions overall.
What is in a $184K study?
The two most expensive line items on the pavement portion were the inspections; a total of 9,251 samples — priced at $5.65 each — that will cost $52,268.15 and the use of the ON-SIGHT system which is priced at $53,152.08.
A quote from Transmap to the city stated the hours for this part of the study will equal to 149, at $99 per hour — totaling $14,751.
Pavement management inspections will cost $17,234 and signage management will cost $7,011, according to the Transmap figures.
Also on the signage side, $39,738.48 of the total survey cost will be focus on Transmap study of signs throughout the 552 miles.
Shine said the agreement is executed in this fiscal year "and must be completed within 180 days." The next fiscal year begins Oct. 1.
Killeen City Council voted in December 2018 to adopt a street maintenance fee to fund annual maintenance.
The fee — set at a rate of $1.70 per household — will be applied to monthly utility bills beginning in July.
"Fees will be adjusted for other types of property like multi-family and commercial. The fee will generate $1.6 million each year to be added to the current general fund allocation of about $300,000 for maintenance. The additional funding will increase the amount of annual preventative maintenance and decrease the maintenance cycle from 15 years to seven," according to a Jan. 24 press release by the city.
Segarra said he previously directed city staff to have signs up when they conduct the actual street maintenance informing the public of where their money is going.
"I've heard from citizens they don't mind to pay the fees but want to make sure of where it is going. They don't want to be charged for something and hear that it went to something else. These signs will allow them to see first-hand where their dollars are going," he said.