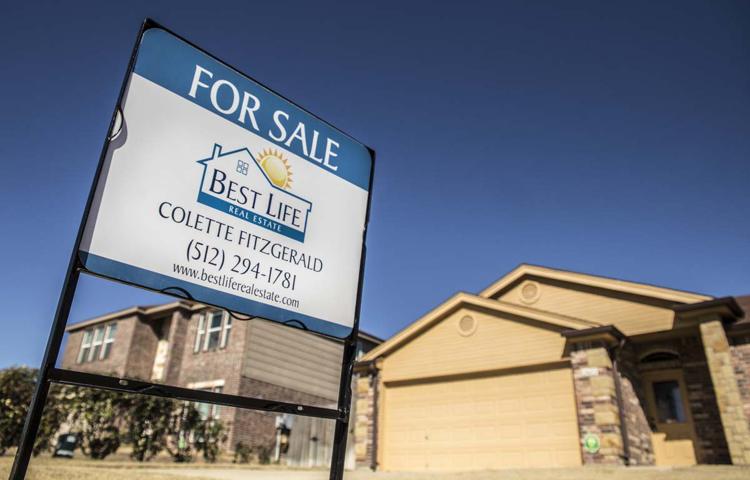 In Texas, homeowners and commercial property owners carry a heavy load funding local governments and services such as schools and law enforcement.
And property owners have cried for tax reform. It was one of 19 items on Texas Gov. Greg Abbott's special session call and a top priority for the 85th Texas Legislature. But actual reform, fought over throughout the session, was never realized.
The issue is reappearing in races for the Legislature, including the local House District 54.
The Herald is sponsoring a District 54 candidates forum at 6:30 p.m. Jan. 22 at the Killeen Civic and Conference Center, 3601 S. WS Young Drive, to cover this and other issues important to area residents. The forum is one piece of the Herald's election coverage, which includes stories on many topics.
Property tax is also the focus of today's story, one of several leading to the March 6 primary election.
The Herald sent related questions to Republicans Scott Cosper, Brad Buckley and Larry Smith, and Democrat Kathy Richerson: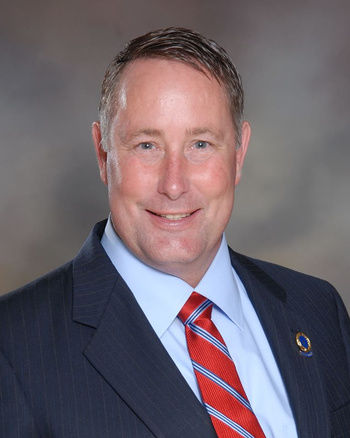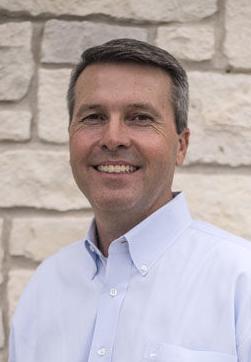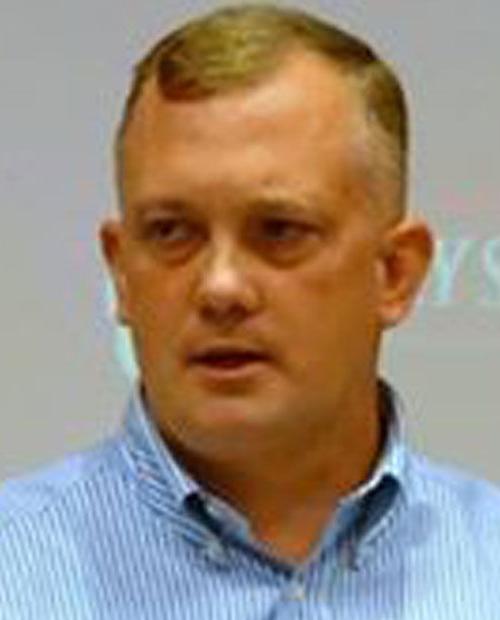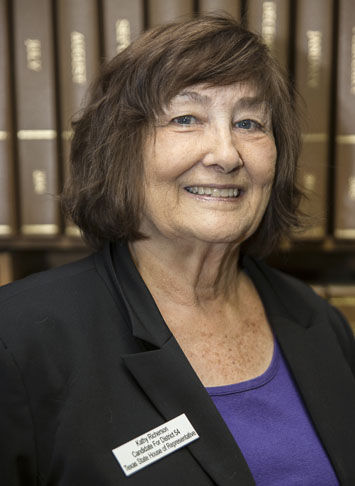 What changes, if any, do you support in the state's property tax system?
Do you support laws that would limit local jurisdictions' ability to raise property taxes — including a possible measure to mandate mandatory rollback elections when property tax increases reach a certain level?
What measures, if any, do you support to increase the efficiency and accuracy of county appraisal districts, and do you support more control over those districts' appraisal practices?
Do you support expanding state-mandated property tax exemptions for certain veterans? If so, do you support increasing the money cities like Harker Heights and Killeen receive from the state for offering those exemptions?
What aid should the state offer, if any, for communities that are disproportionately affected by these exemptions?
While every candidate called for significant reform of the property tax system, their responses varied in how to accomplish those changes.
For the full quotes from each candidate, click here.
A number of new laws that took effect Jan. 1 will provide piecemeal fixes for a property tax system frequently under fire, but some state legislators have called for a reconsideration of the system as a whole.
Two of the candidates agreed on the need for school finance reform as an integral component of a property tax overhaul, but platforms differed from there.
Buckley, a Killeen veterinarian and former Killeen school district board member, said his tax platform would focus primarily on school finance reform, putting a greater funding burden on the state rather than local taxpayers. Buckley also touted a tax breakdown notice — similar to one championed by District 55 Rep. Hugh Shine, R-Temple — that would offer a detailed breakdown of which jurisdictions levy taxpayer money and whether they have increased their rates.
"Meaningful property tax reform must tackle an unpredictable appraisal system and include comprehensive school finance reform, given that school taxes are the majority of our tax bill," Buckley said.
Incumbent Rep. Cosper proposed a three-pronged approach to property tax reform: restructuring the school finance system to offer relief to local landowners, reforming county appraisal district practices and instituting further appraisal increase caps, and expanding the criteria for communities disproportionately impacted by state-mandated property tax exemptions.
"We are making great progress and I will keep fighting to advance these tax cuts and reforms," Cosper said.
Smith, a general contractor and a retired U.S. Army captain, favored a hard cap on property tax raises by local jurisdictions — preventing cities and counties from going "back to the trough" for more revenue.
"The property tax limit which Governor Abbott pushed forward into special session in August failed," Smith said in an email. "The reason there needs to be a cap is that while politicians often brag about how low property taxes are compared to the rest of the country, there is nothing in place to prevent them from skyrocketing."
Richerson offered a short commentary on the discussions in the Legislature — but no plan of her own.
"I didn't see anything impressive in the 85th," she said in an email.
One of the most discussed tax reform measures in the 85th was Senate Bill 2, which proposed a mandatory rollback election if local jurisdictions increased property tax rates by 5 percent or more.
Current law allows a rollback election after an 8 percent increase and only through voter petition.
The three GOP candidates all favored more state control on local jurisdictions' ability to increase tax rates — but mandatory rollback elections remained a sticking point.
Buckley said he was ready to bring the issue back up for debate in Austin but also warned of imposing too much centralized control on local jurisdictions' ability to pay for essential services.
"The issue involving mandatory rollback elections failed to receive honest and vigorous debate during the last session and I am ready to have this debate," Buckley said. "We must safeguard against the unintended consequences of power being centralized and taken away from our local officials. As local citizens, we must engage our schools, cities, and counties and hold our local leaders accountable."
Cosper also favored more local accountability but said the state needed to ante up to cover unfunded mandates.
"We need to enact common-sense limitations at the local level to protect property taxpayers," Cosper said. "In addition, this needs to be paired with a reduction in costly, unfunded mandates. For too long, the state and federal governments have heaped one mandate after another on local governments without any money to pay for them."
Smith agreed with laws controlling local jurisdictions ability to raise taxes indiscriminately but argued mandatory rollback elections could be effectively circumvented.
"With a rollback, all you would have is a constant move to hit the limit and then taper back or just float just shy of the rollback limit and push a stop-gap measure like a bond," Smith said. "This would do nothing to ensure tax dollars are being spent efficiently."
Richerson said she actively opposed any level of the state government interfering with local taxing jurisdiction practices.
"I strongly oppose the governor or the Legislature interfering with duly elected local taxing authorities," she said.
At issue was an across-the-board increase in the Bell County Appraisal District's "mass appraisal" figures undertaken after officials said specific commercial corridors had been undervalued for years.
While the district eventually scaled its increases back by as much as $500,000 after landowners protested in droves, some businesses remained wary the district could arbitrarily raise appraisals — and tax bills — with little forewarning.
Those concerns made their way to the district candidates.
While not proposing any hard legislation to rein in appraisal districts, Buckley said districts should follow best-practice standards.
"Tax appraisal districts must utilize best practices and all technology at their disposal to provide fair, accurate and predictable valuations," Buckley said. "A system that tolerates increases like those seen during recent years — highlighted again in 2017 — unduly burdens taxpayers with expensive and time-consuming appeals, contests, and legal fees."
Cosper, who responded strongly during the appraisal crisis in May, said a bill filed late in the session to cap commercial appraisal increases did not make it through the House — but he planned to bring the issue back up if re-elected.
"I filed a bill during the 85th special session to place new caps on appraisal increases, and am building a coalition of support to advance it during the next legislative session," Cosper said. "We also need greater transparency and accountability during the appraisal process to protect taxpayers."
Smith had a novel idea to limit appraisal districts — taking yearly valuations out of their hands.
"Lock in the rates until date of sale or improvement," Smith said. "With this, you would pay the same taxes each year for the entire time you own the home. This will allow you to budget and force local government to spend money more efficiently."
Richerson said she hadn't experienced any of the issues expressed by some landowners and said she trusts the appeal process.
"I have had nothing but positive interactions with local officials," she said. "There are appeals processes in case of errors and they answer directly to voters."
The state-mandated disabled veteran property tax exemption has been a blessing for area combat veterans — but a hindrance for local governments scrambling for revenue.
Killeen is expecting to lose more than $4 million — before refunds — this year in property tax revenue due to the state-mandated exemptions allowing 100-percent disabled veterans to not pay property taxes. Harker Heights and other cities that do not border Fort Hood but have larger-than-average veteran populations receive no aid from the state. Killeen received an $800,000 refund from the state last year, and is expecting a $1.2 million refund this year, which still leaves Killeen missing out on about $3 million in property tax revenue per year.
But that could change if the candidates have their way.
Buckley said his time on the Killeen school district board gave him experience in wrestling with the state and federal government for funding of tax exemptions.
"As a school board member, I helped lead the fight to make our local systems whole," Buckley said. "We want to honor these folks and encourage veterans to be Texans."
Cosper, a junior member of the House Appropriations Committee, wrangled more disproportionate impact aid from the state during the last session — increasing the amount of money available statewide from $5 million to $6.5 million. Killeen has to share that money with other cities and counties that qualify.
However, a bill that would widen the scope of which cities and counties receive the aid didn't make it to a Senate vote before the session's close.
"Our reimbursement legislation did not clear the Senate before the legislative deadline, but we are making great progress," Cosper said. "With the continued help of our local community leaders, we will continue to advance and pass this legislation."
Seeing the burden unfunded exemptions placed on local landowners, Smith said, the state should consider redirecting more sales tax revenue back to local jurisdictions to limit the tax burden on homeowners.
"This is why we need to move more towards a system where a sales tax is a larger percentage of the tax base and more accurately reflects the economic health of an area," Smith said.
Adding to local jurisdictions' concerns, the state has toyed with the idea of adding Purple Heart recipients — and other groups — to the property tax exemption list, a move that would require a constitutional amendment vote.
Buckley said he favored providing more tax relief to combat veterans as long as the state committed to funding those exemptions.
"The Great State of Texas exists because of the contributions, service, and sacrifice of our veterans and active-duty military," Buckley said. "Because our fine veterans and active-duty service members deliver across boundaries — state, national, and international — expansions of property tax exemptions must be coupled with lock-step state funding to offset disproportionately impacted communities."
Smith, a Purple Heart recipient himself, said adding medal recipients to the exemption list created a new "special interest group" that placed an undue burden on the average homeowner.
"Creating special interest groups is bad government," Smith said. "As a Purple Heart recipient, measures like this would save my family thousands of dollars and I still think it is a bad idea."
Richerson said she was skeptical if the state would adequately pay for a new tax exemption.
"I always support our veterans who were wounded in the line of duty, but I doubt the state is going to reimburse us," she said.