Killeen resident Larry Smith does not run for public office solely for the purpose of winning. Getting his point across is just as important, and that's why he will run for the Texas House of Representatives again, he said.
Thursday on Facebook, Smith announced his candidacy for Texas House of Representatives District 54. It is his fourth time running for public office since 2014.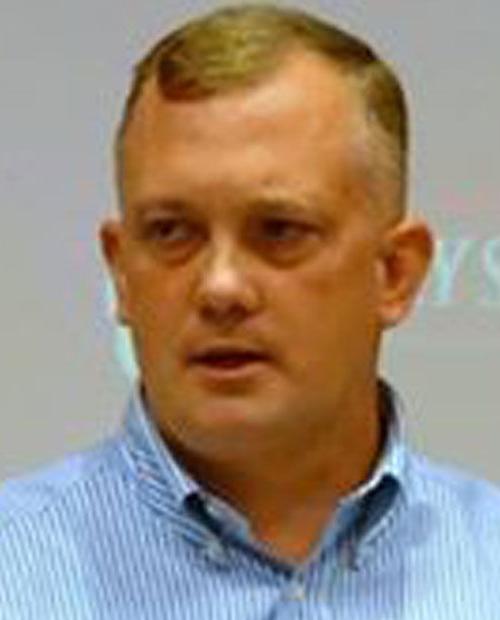 "It takes a little bit of time. I'm not discouraged, I tell people, I don't run to win, I run because it gives me access to the microphone," Smith said in a phone interview Friday. "A lot of my ideas are implemented at a larger level. Three years ago, no one was talking about economic diversification. ... You don't have to be the guy making decisions in order for good things to happen to the area, and we're very proud of that."
Smith is an Army veteran with an economics degree from Eastern Michigan University.
In 2016, Smith ran for the District 54 seat, and lost in the primary. He received 21.4 percent of the vote. He also ran for the U.S. Congress District 34 seat in south Texas in 2014, according to Smith's website. He was defeated by Democratic incumbent Filemon Vela.
This year, he ran for the Killeen City Council District 2 seat, and lost to Debbie Nash-King by a count of 660-334. He gained attention when he filed a complaint with the Texas Ethics Commission against Nash-King. The complaint alleged Nash-King accepted monetary and in-kind contributions from a local union, accepted a contribution from a person not registered as an agent of her campaign and did not follow proper procedure in returning a contribution from Dan Corbin, a former Killeen mayor. The complaint was tossed out by the ethics commission.
"The complaint does not allege facts or provide evidence to show that the respondent did not have a campaign treasurer appointment on file when she accepted contributions, and it is somewhat unclear whether you are actually making this allegation," wrote Anitra Abdullah-Levy, the assistant general counsel with the commission.
Smith is the third Republican to announce his candidacy for the District 54 race. Incumbent Scott Cosper and Killeen veterinarian Brad Buckley have announced they are running. No Democrats have announced they are running for the state seat. The candidate filing period for the race begins today.
Smith has been known to speak his mind, and acknowledges his unapologetically brash tone. He said that sometimes turned people off to his ideas with which they otherwise might agree. But he said he's ready for a shakeup.