Nolanville voters Tuesday re-elected J. Lynn Bilberry to his Place 5 seat on the City Council.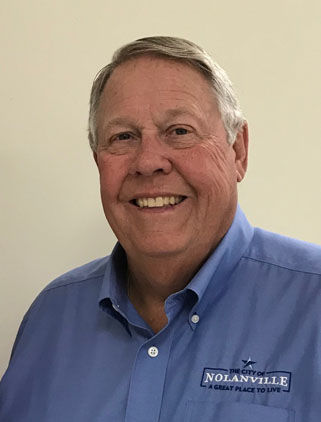 Bilberry easily turned back a challenge from former Mayor Dennis K. Biggs, winning 76 percent of the vote in garnering 70 votes to Biggs' 22.
Two other council seats were uncontested in Tuesday's election. Mayor Pro Tem Lawrence "Butch" Reis in Seat 2 and David C. Williams, II, in Seat 4 were both re-elected without opposition.
Also Tuesday, voters overwhelmingly approved a proposition to reauthorize a local sales and use tax to fund road repairs and maintenance.
The measure, which continues a 0.25 percent tax on residents, passed with 89 votes in favor to 12 votes against.
The proposition states: "The reauthorization of the local sales and use tax in the City of Nolanville, Texas at the rate of ¼ of one percent to continue providing revenue for maintenance and repair of municipal streets. The tax expires on the fourth anniversary of the date of this election unless the imposition of the tax is reauthorized."
City Manager Kara Escajeda said previously, "Passage of this is critical to keep moving forward with repairs and preventative maintenance over the next several years."
After the votes were tallied Tuesday, Bilberry reflected on his victory.
"I was very fortunate to have several individuals to help with the campaign by knocking on doors and passing out information. I appreciate everyone's support," he said.
"Serving as a councilman has given me an opportunity to be involved in many great accomplishments in the city. What's great about being re-elected is that you get to continue with the work and see these projects come to pass."
Previously, Bilberry said developing a strong infrastructure was a priority and developing recreation for residents was important.