As the Municipal Development District votes went, so did the various elections in the city of Copperas Cove.
It appears as if those who were against Proposition A did well in Tuesday's election.
Proposition A, as worded on the ballot, had called for: "The authorizing the creation of the Copperas Cove Municipal Development District and the imposition of a sales and use tax at the rate of three-eighth percent for the purpose of financing development projects beneficial to the district."
The proposition was defeated by voters 1,021-524.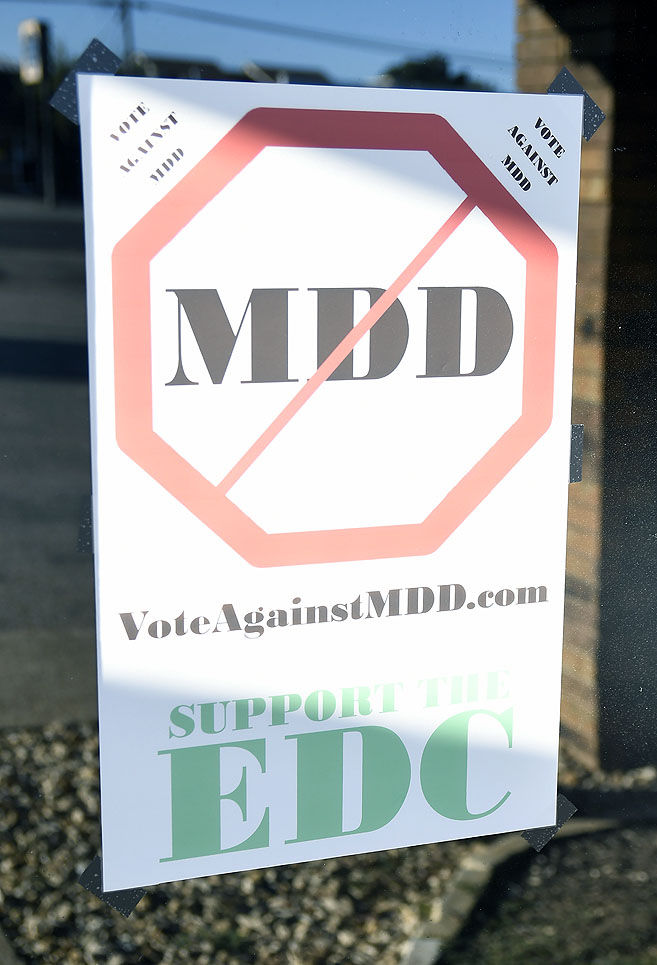 Council candidates Marc Payne and Charlie Youngs both campaigned against the proposal.
Payne finished second in the City of Copperas Council Place 6 with more than 40 percent of the vote. He will face off against John Hull in December for the council seat.
Youngs defeated incumbent Matthew Russell, 720-567 in Place 7.
Payne campaigned against the proposition from the start.
"It was voted down by such a wide margin because people want primary, skilled jobs with higher pay," Payne said Tuesday night. "We also want less waste."
Youngs also said the MDD issue had a lot to do with the voting.
If approved, the MDD would not have been funded until the Economic Development Corporation was dissolved. That would have taken a separate election.
Council members David Morris and Russell were two who brought the issue to the forefront.
"I am surprised with the 2-to-1 total on the MDD proposal," Morris said Wednesday morning. "There was a lot of misinformation spread about this topic, and I feel that if we had done a better job of educating the voters on this topic it could have had a different outcome.
"I have heard stories of people thinking it was a forced annexation thing. That taxes were going up or that this was going to be a slush fund for the city. All issues that I personally tried to combat but obviously was unsuccessful in that."
Morris said he still believes in economic development using a tool like the MDD.
"I still feel that we should add additional tools to the economic development tool bag and the soonest we could revisit this would be a year from now," Morris said.
Under the current Texas structure, the sales tax is 8.25 percent, of which the state gets 6.25 percent. The remaining 2 percent amount is considered the local option. The economic development portion is three-eighths of 1 percent of sales and use taxes.
The primary purposes of an EDC is to create or retain primary jobs. A MDD is a special purpose district created for the purpose of generating economic development and growth opportunities within the boundaries of the district. The MDD would allow a government to use tax dollars for quality of life projects such as parks and sidewalks.