Wedding Announcements

Jul 31, 2016 | 2:18 am
Rebecca Michelle Moore and Terrence Elwood "Woody" Fluharty were united in marriage on June …

Jun 19, 2016 | 4:30 am
Autumn Heather Skinner and Luke Garret Miller were united in marriage on June 4, 2016, at Te…
Jun 12, 2016 | 4:30 am
Rachel Racicot of Los Angeles, Calif., and Simon Darroch of Nashville, Tenn., were united in…
Engagement Announcements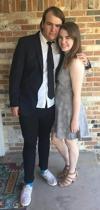 Nov 13, 2016 | 5:30 am
Mike and Karla Smith of Sachse announce the engagement and upcoming wedding of their daughte…

Nov 06, 2016 | 4:30 am
Robert and Linda Bailey of Killeen announce the engagement and upcoming wedding of their dau…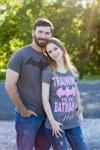 Oct 30, 2016 | 4:30 am
Mr. Scott Hilsberg of Austin and Mrs. Janelle (Steve) Tredway announce the engagement and up…
Anniversaries

Oct 30, 2016 | 4:30 am
Lewis and Ella Dawn Eiland of Copperas Cove recently celebrated their 50th wedding anniversa…

Oct 23, 2016 | 4:30 am
Patrick and Christi Abbey of Killeen recently celebrated their anniversary.

Oct 09, 2016 | 4:30 am
William and Ingeborg Beamer of Killeen celebrated their 60th wedding anniversary hosted by f…
Political season is upon us. Want to keep up with the current political races?
Click here to view the KDH Center for Politics
.
Kdhnews.com does not participate in unsolicited email. This is a recurring email and was sent to you because you subscribed to receive promotional emails and updates from kdhnews.com during a previous program, promotion, contest or daily email subscription.
If you no longer wish to receive this newsletter please unsubscribe | Update your member profile .
PO Box 1300, Killeen, Texas76540 | Phone: (254) 501-7400