Wedding Announcements

Jul 31, 2016 | 2:18 am
Rebecca Michelle Moore and Terrence Elwood "Woody" Fluharty were united in marriage on June …

Jun 19, 2016 | 4:30 am
Autumn Heather Skinner and Luke Garret Miller were united in marriage on June 4, 2016, at Te…
Jun 12, 2016 | 4:30 am
Rachel Racicot of Los Angeles, Calif., and Simon Darroch of Nashville, Tenn., were united in…
Engagement Announcements

Sep 11, 2016 | 4:30 am
Johnny and LeiLani Childers, of Harker Heights, announce the engagement and upcoming wedding…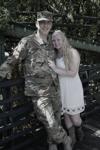 Sep 04, 2016 | 4:30 am
Mr. and Mrs. Evans and Mr. Martin announce the engagement and upcoming wedding of their daug…

Jul 31, 2016 | 2:15 am
Roy and Wilma Reid of Belton are proud to announce the engagement and upcoming wedding of th…
Anniversaries

Sep 25, 2016 | 4:30 am
Bishop Clarence and Elect Lady Lillie L. Drummond of Copperas Cove recently celebrated their…

Sep 11, 2016 | 4:30 am
Robert "Bob" Clemons and Melody Clemons, of Killeen, recently celebrated their 30th wedding …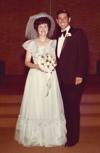 Sep 04, 2016 | 4:30 am
J.R. Judith Rimes of Killeen celebrated their 40th wedding anniversary on Aug. 20.
Political season is upon us. Want to keep up with the current political races?
Click here to view the KDH Center for Politics
.
Kdhnews.com does not participate in unsolicited email. This is a recurring email and was sent to you because you subscribed to receive promotional emails and updates from kdhnews.com during a previous program, promotion, contest or daily email subscription.
If you no longer wish to receive this newsletter please unsubscribe | Update your member profile .
PO Box 1300, Killeen, Texas76540 | Phone: (254) 501-7400