Birth Announcements
Jul 27, 2014 | 4:30 am
Ann Zehr (Poppel) and Chris Zehr of Copperas Cove welcomed a son, Caleb Matthew Zehr, 8 p…
Wedding Announcements

Jul 20, 2014 | 4:30 am
Lauren Nicole Gillette and Jeffrey Scott Davis were united in marriage on July 18, 2014, …

Jun 29, 2014 | 4:30 am
Andrea Marie Davis and Logan Thomas Chaney were united in marriage on June 7, 2014, at Te…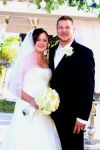 May 18, 2014 | 4:30 am
Melinda Moreland and Dylan Shane Stubblefield were united in marriage on May 3, 2014, at …
Engagement Announcements

Jul 27, 2014 | 4:30 am
Michael A. Johnson of Springfield, Ill., and Andrea A. Johnson of Killeen (Abu Dhabi, Uni…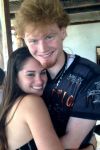 Jul 20, 2014 | 4:30 am
Dr. Freddie and Grace Morales of Harker Heights announce the engagement and upcoming wedd…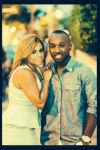 Jul 13, 2014 | 4:30 am
George and Gladys Rosado announce the engagement and upcoming wedding of their daughter, …
Anniversaries

Jul 27, 2014 | 4:30 am
Clois and Martha Chafin of Killeen celebrated their 50th wedding anniversary Saturday.

Jul 27, 2014 | 4:30 am
Jerry and Peggy Scarbrough of Killeen celebrated their 46th wedding anniversary Saturday …

Jul 20, 2014 | 4:30 am
Lupe and Rachel Bernal of Killeen celebrated their 60th wedding anniversary Thursday with…
Political season is upon us. Want to keep up with the current political races?
Click here to view the KDH Center for Politics
.
Kdhnews.com does not participate in unsolicited email. This is a recurring email and was sent to you because you subscribed to receive promotional emails and updates from kdhnews.com during a previous program, promotion, contest or daily email subscription.
If you no longer wish to receive this newsletter please unsubscribe | Update your member profile .
PO Box 1300, Killeen, Texas76540 | Phone: (254) 501-7400