Wedding Announcements

Jun 19, 2016 | 4:30 am
Autumn Heather Skinner and Luke Garret Miller were united in marriage on June 4, 2016, at Te…
Jun 12, 2016 | 4:30 am
Rachel Racicot of Los Angeles, Calif., and Simon Darroch of Nashville, Tenn., were united in…

Apr 17, 2016 | 4:30 am
Ruth Mary Vizcarrondo and Reynaldo Solero were united in marriage on March 26, 2016, at the …
Engagement Announcements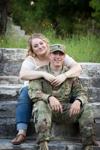 Jul 03, 2016 | 4:30 am
Wendi and Alan Smith of Killeen and Brent and Earline Beeksma of Kempner announce the engage…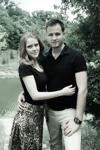 May 29, 2016 | 4:30 am
Mr. and Mrs. Heriberto Rosa of Waynesville, Mo., announce the engagement and upcoming weddin…

Apr 24, 2016 | 4:30 am
Dr. Shawn and Tina Isdale of Harker Heights announce the engagement and upcoming wedding of …
Anniversaries

Jul 17, 2016 | 4:30 am
Douglas and Jorene Morris of Killeen recently celebrated their 60th wedding anniversary.

Jul 03, 2016 | 4:30 am
Jeannie and Ron Gawryszewski, of Killeen, recently celebrated their 50th wedding anniversary…

Jun 26, 2016 | 4:30 am
Wilmer Floyd and Grace M. Birt of Belton celebrated their 50th wedding anniversary on a crui…
Political season is upon us. Want to keep up with the current political races?
Click here to view the KDH Center for Politics
.
Kdhnews.com does not participate in unsolicited email. This is a recurring email and was sent to you because you subscribed to receive promotional emails and updates from kdhnews.com during a previous program, promotion, contest or daily email subscription.
If you no longer wish to receive this newsletter please unsubscribe | Update your member profile .
PO Box 1300, Killeen, Texas76540 | Phone: (254) 501-7400