Latest News

Nov 21, 2014 | 4:30 am
Thanksgiving tends to be the start of the "giving season" each year, with organizations c…

Nov 21, 2014 | 4:30 am
The recent cold weather has people bundling up to stay warm, but to children without a co…

Nov 21, 2014 | 4:30 am
The Blue Santa program will accept applications for Christmas presents for children up to…
Business News

Jul 25, 2014 | 4:30 am
Robert Troy has been a youth football coach for nearly a decade. He started to help coach…

Jul 25, 2014 | 4:30 am
GATESVILLE — Mobilizing Army Reserve and National Guard soldiers enjoyed a day of respite…

Jul 18, 2014 | 4:30 am
For those who dream of opening their own businesses, it's easier now to move forward and …
Community News

Nov 21, 2014 | 4:30 am
The recent cold weather has people bundling up to stay warm, but to children without a co…

Nov 21, 2014 | 4:30 am
With the smile of a cheerleader and the leadership of a platoon sergeant and unarmed comm…

Nov 21, 2014 | 4:30 am
The odds of Copperas Cove Future Farmers of America members winning, or placing, in the a…
Sports News

Nov 21, 2014 | 4:30 am
Andrew Leuthner became the second Copperas Cove athlete to sign a national letter of inte…
Nov 21, 2014 | 4:30 am
Charles Barkley was right.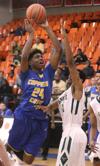 Nov 21, 2014 | 4:30 am
Event Calendar
Enjoy Christian karaoke the second and third Saturday of every month from 7 to 10 p.m. at…
Sports Season is in full session. Want to keep up with your favorite team?
Sign Up to receive your sports news or team news
.
Kdhnews.com does not participate in unsolicited email. This is a recurring email and was sent to you because you subscribed to receive promotional emails and updates from kdhnews.com during a previous program, promotion, contest or daily email subscription.
If you no longer wish to receive this newsletter please unsubscribe | Update your member profile .
PO Box 1300, Killeen, Texas76540 | Phone: (254) 501-7400