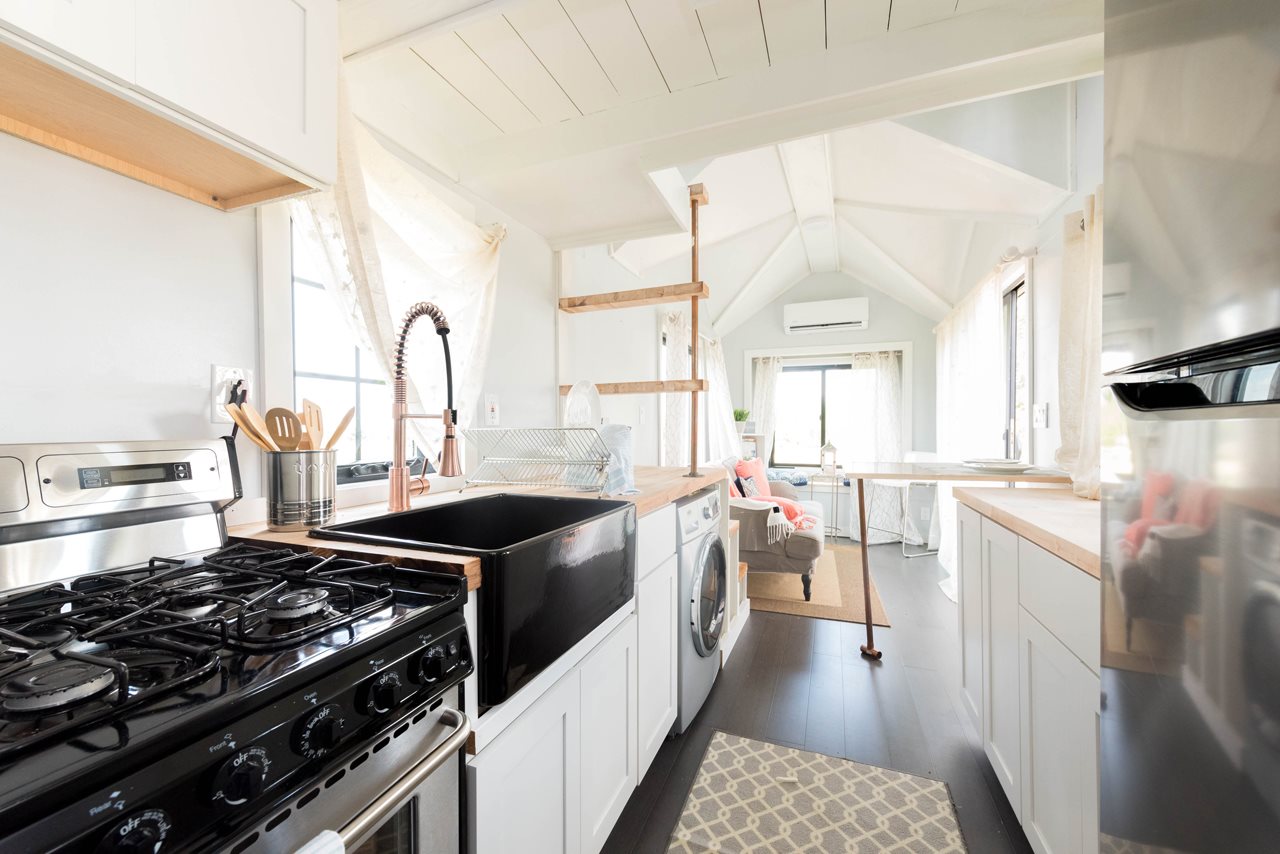 (BPT) - You've got to hand it to them: Tiny home enthusiasts who design and live in small spaces are showing the world it is possible to live large with less.
Maybe you're one of those who can see themselves working, sleeping and cooking in a 400-square-foot freestanding structure, small enough to haul on a trailer. On the other hand, maybe micro is a bit too extreme for you, but still inspires you to consider the possibilities of downsizing.
Either way, when you pare back on square footage, the benefits really start to add up. Living is easier, for one, because there's so much less to maintain and keep clean. Plus, your expenses should be lower in the long run. Smaller homes have less space to heat and cool. In some cases, upgrades will be cheaper because fewer materials are needed.
Still, without thoughtful planning, things can get crammed very quickly. To help solve the dilemmas common to smaller living spaces, try some of these tiny house inspired tips.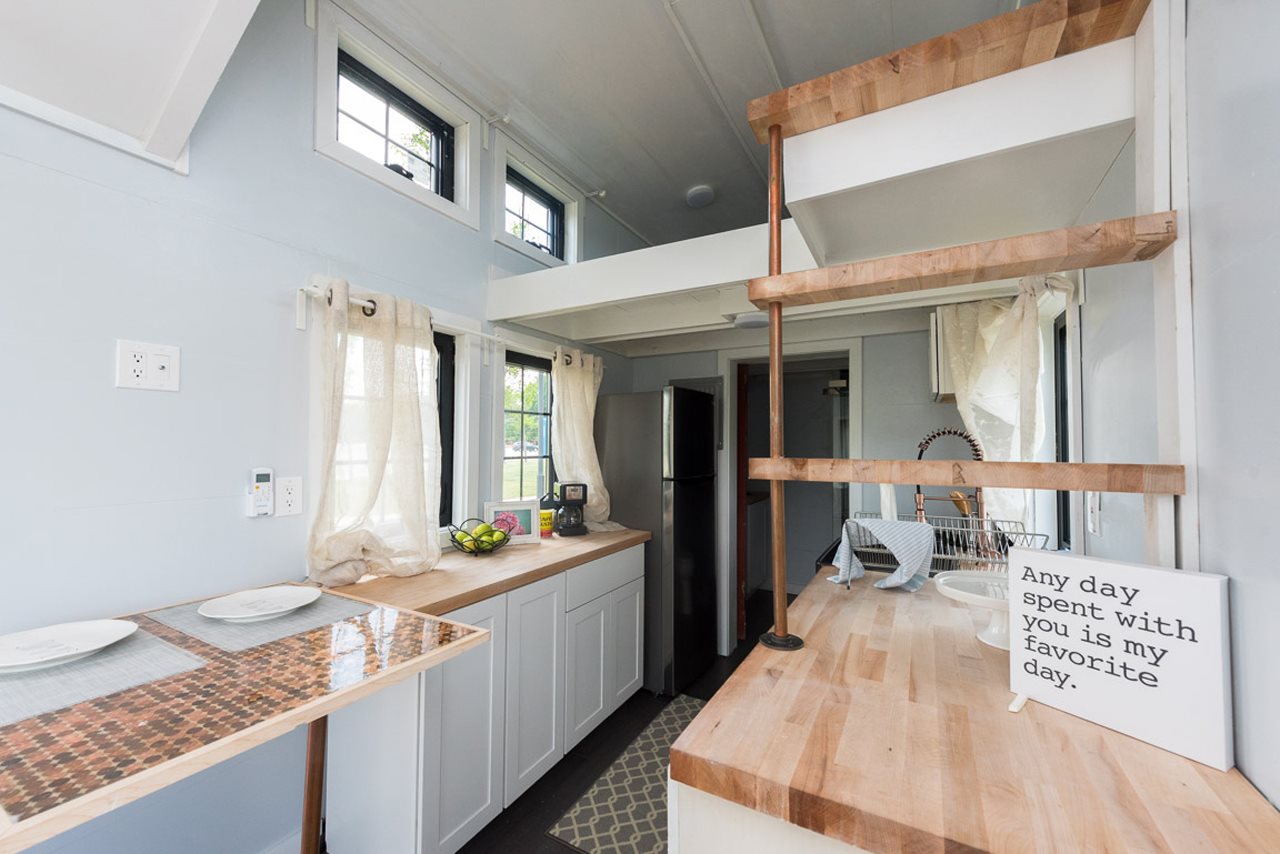 Having a smaller space can mean adopting a mindset for multipurpose rooms and multipurpose furnishings. Look for pieces of furniture that can pull double duty in your small space. Sleeper sofas and chairs, once the epitome of a miserable night's sleep, are now surprisingly well-made and comfortable (no bars digging into your back).
Be thoughtful with color theory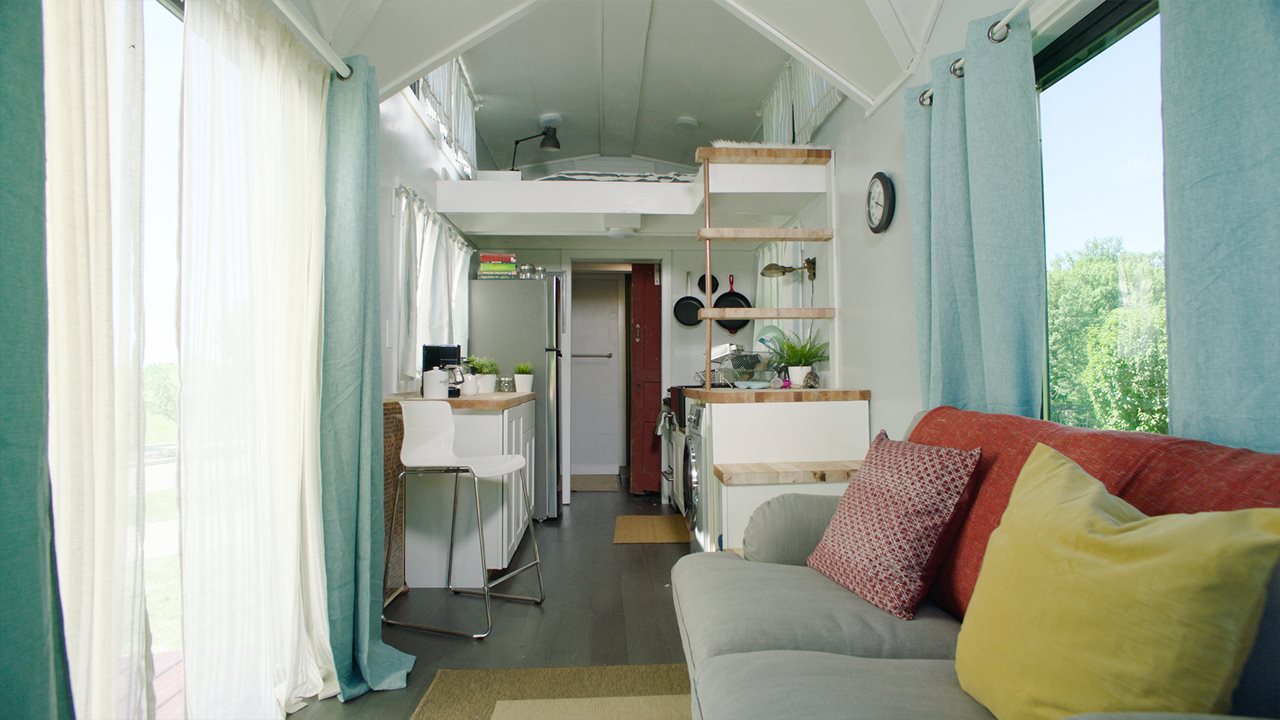 Too many neutrals can feel bland and lifeless in a small space, while dark, saturated colors can have a "shrinking" effect on the space. Put the color into balance by going neutral on walls, and choosing one piece to make the big, colorful statement in the room, such as an area rug, the couch or a bold piece of artwork.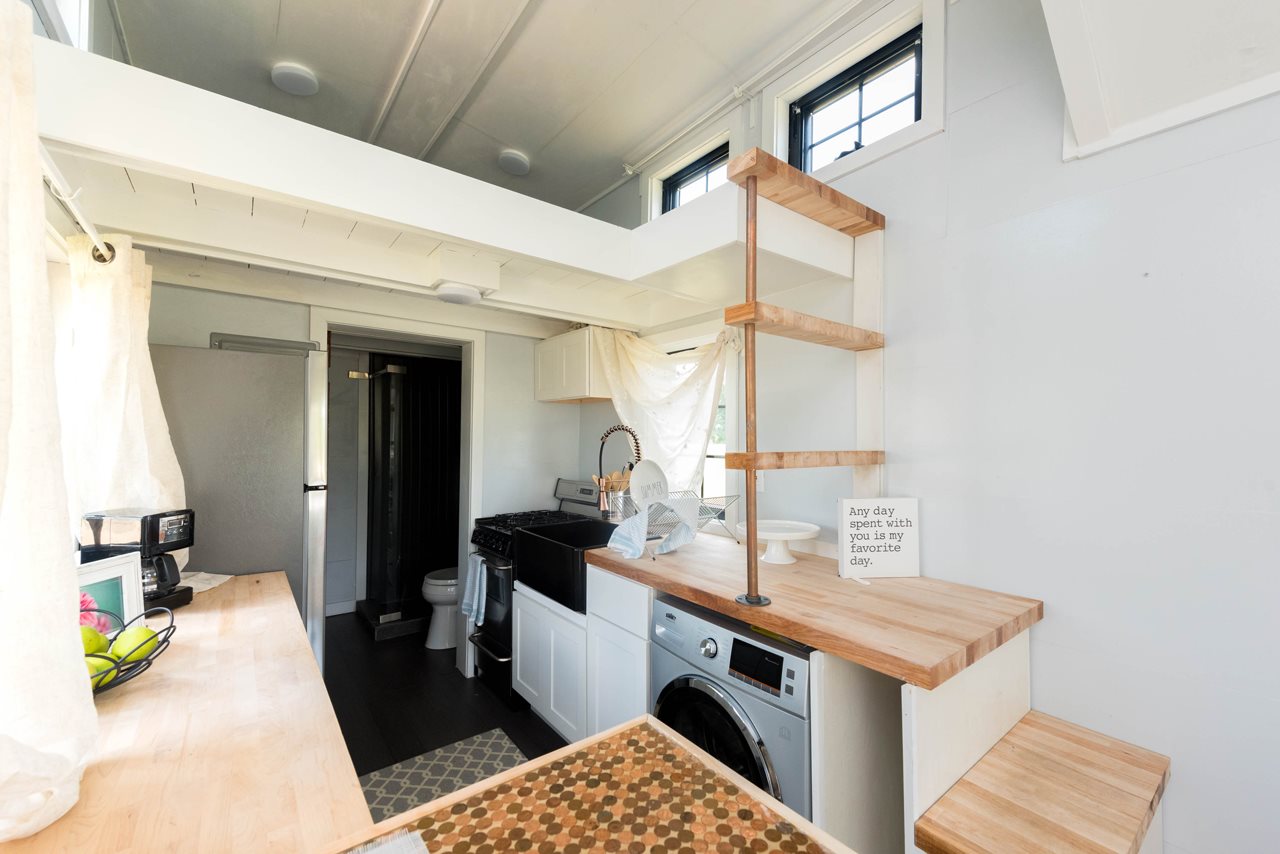 If you choose the right accessories and tools, your walls and even your ceiling can help you save and get more function out of your space. For lighting, opt for wall sconces, swing lamps or perhaps even a bold pendant lamp. Look to open wall shelving to increase your storage and display space and give the space a cozy, homey look.
Keep clutter under control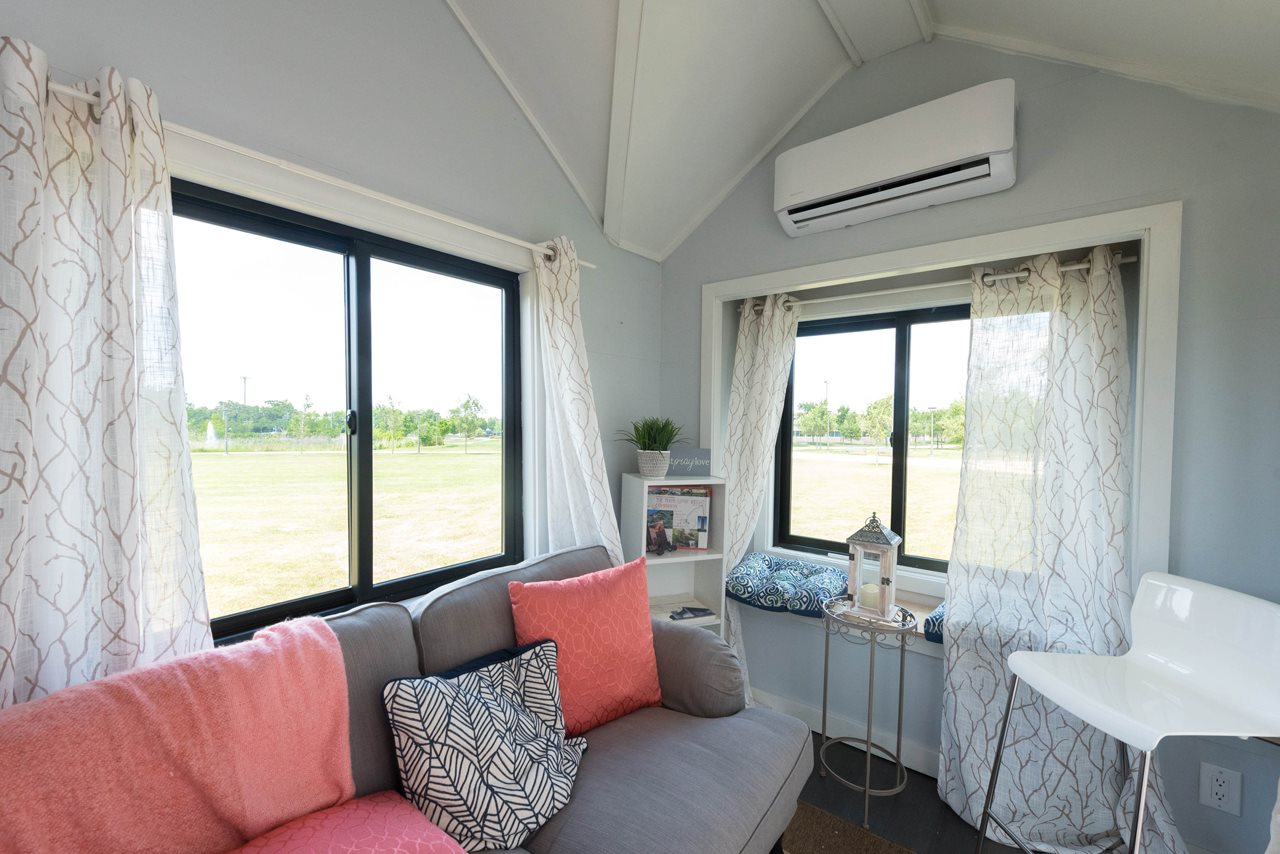 It goes without saying — those who live in smaller spaces must be more thoughtful and disciplined about what they allow into their homes. Otherwise, the extras will change the vibe of the little place from cute and cozy to cramped and crowded. What works for many people is a one-for-one policy. When something new comes into the house, something else needs to go to make way for it.
Add an outdoor living room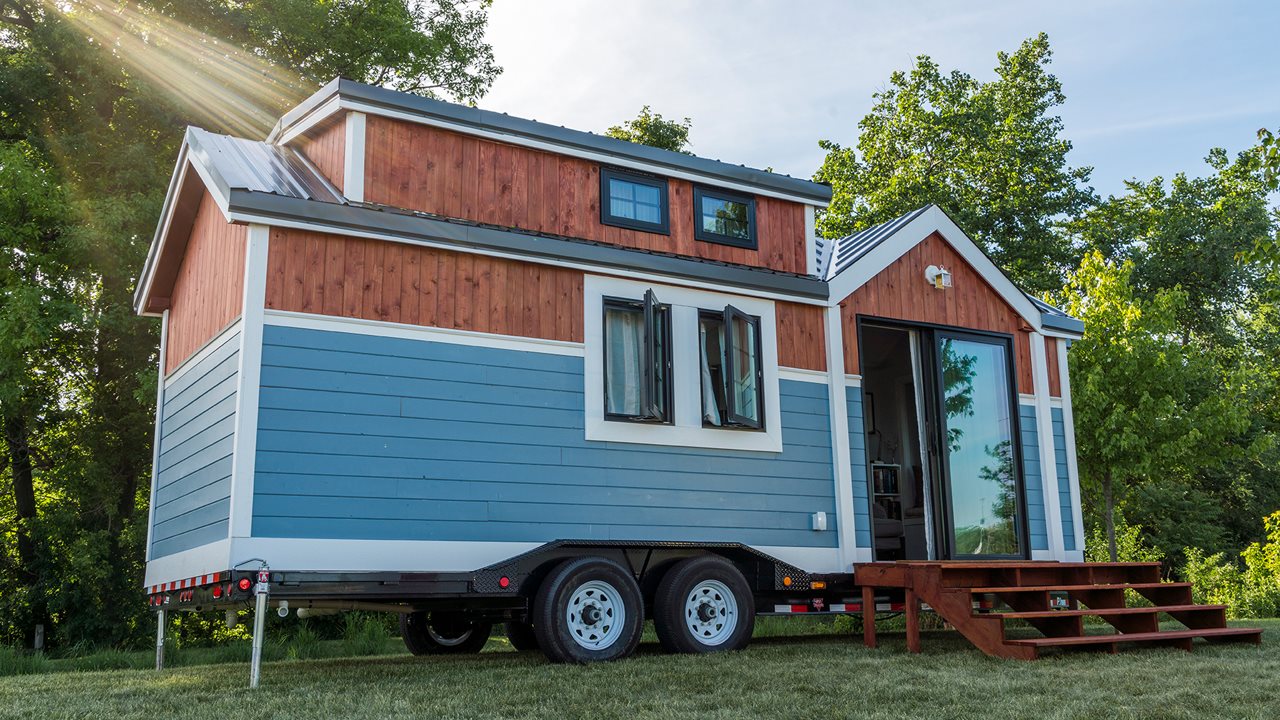 Or you can get an outdoor dining set. Whichever way you go, your yard can be reimagined as an extension of your living space during the warm weather months. Add a pergola to give it shade and definition, and add shrubs and potted plants to shield it from the bright sun and make it feel more intimate.
Inspired to buy a tiny home of your very own? Starting July 26, RE/MAX will be auctioning a Tiny Home for Tiny Tots. Visit TinyHomeTinyTots.com to take a virtual tour and see the specs, then register and place a bid for your chance to be the proud owner. Proceeds will benefit Children's MiracleNetwork Hospitals.