Editorial: Leadership must be focus of vote on moving Farris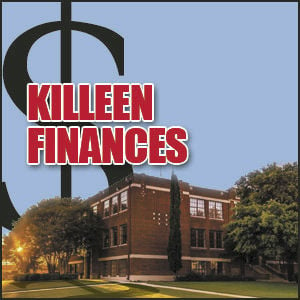 Just three weeks after passing the city's 2017 municipal budget, Killeen City Council members face another big decision Tuesday.
In a special meeting after a scheduled workshop, the council will decide whether to move interim City Manager Ann Farris back to her previous position as assistant city manager for internal services.
The council's decision should come down to one question: leadership.
In the nearly six months since the council installed Farris as interim city manager, that leadership has been lacking — particularly in her handling of the budget process.
It started in mid-July when Farris delivered her initial budget proposal — two weeks after the city's calendar mandated — calling for a nearly 10 percent increase in expenditures despite an anticipated $7.2 million funding shortfall.
Not only was the budget fiscally irresponsible, but it gave the council no guidance on balancing the budget other than a recommendation to draw down the city's reserves by 40 percent.
What followed were several lengthy tutorials by Farris on the role and function of each department and a session on revenue sources — when the most obvious need was to identify potential spending cuts.
Ultimately, the council adopted a responsible budget that trimmed spending in all city departments by 2.5 percent, along with other, more sizable funding cuts. It wasn't balanced, but in the end, only about $1 million in reserves was needed to make ends meet — a significant accomplishment, given what the original document called for.
In hindsight, Farris' approach to the budget process was flawed from the outset.
The budget proposal she presented contained several accounting errors, and it counted on revenue from sources not yet approved by council vote — certainly not a solid accounting practice.
And even after the budget process was finished, it really wasn't.
Last week, the council was asked to vote on freezing a pay increase for civil service personnel, though some council members believed that freeze was included in the budget just passed. It turns out the freeze must be codified by city ordinance.
If the council doesn't approve the freeze, the raise will cost the city another $736,000. That's something Farris should have informed the council about before the budget was finalized.
For all her many years in administration — mostly with the Killeen Independent School District — Farris has no background in finance. Yet, for the past three years, she oversaw the city's finance department.
In that leadership position, she should have foreseen the funding problems that put the city in a budget hole and acted accordingly. But it wasn't until late June that she told council members of a nearly $8 million shortfall — saying she had only recently discovered the problem.
And just two days before she delivered her bad news, Farris sat quietly as council members debated giving her a $30,000 salary increase the city could not afford.
Some council members have expressed appreciation for the detailed information Farris provided during the budget process — and she deserves some credit in that regard. But her frequent lack of specifics and the manner in which she presented information often left council members chasing a moving target in trying to bridge the funding gap.
With the budget process completed, now is an opportune time for the council to relieve Farris of her temporary duties as interim city manager and discuss options for moving forward as the search for a permanent city manager progresses.
Whether another senior staffer is appointed to fill the position in the interim, or whether the Texas Municipal League is asked to provide a replacement would be up to the council to decide.
Farris answered the call when asked to step up to the city manager's post after Glenn Morrison's retirement, and she deserves credit for doing so. But ultimately, she wasn't a good fit in that position.
It's time to make a change.