Parents reflect on KISD special education classroom monitors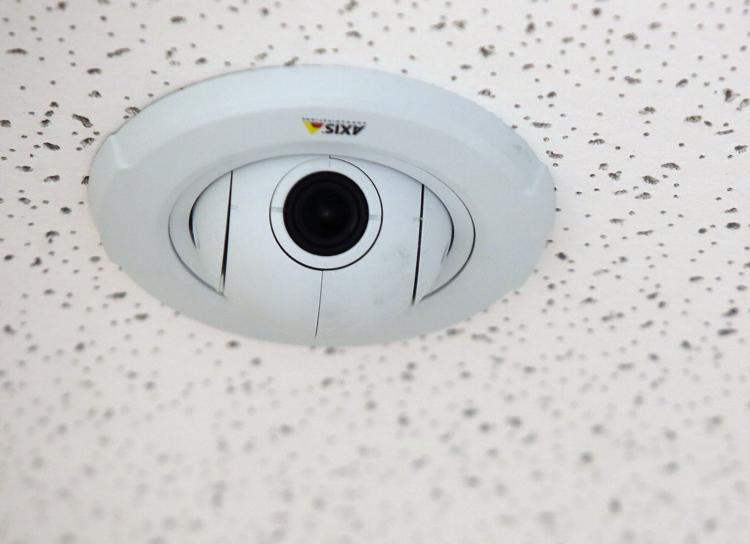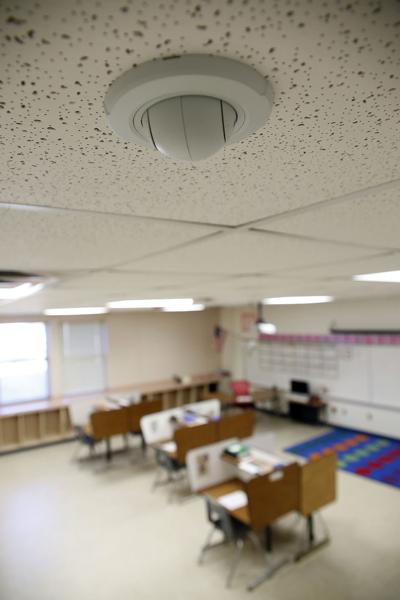 The cameras were rolling last week in some special education classrooms at Killeen schools.
Four classrooms in the district are now recording and monitoring classroom activity, Killeen Independent School District officials confirmed. The installation of the video cameras, which include microphones, stems from Texas Senate Bill 507, which went into effect in August.
Eight cameras have been installed — two in each classroom — and each camera was activated last Monday by the district in the four approved classrooms. KISD spokesman Shannon Rideout said last week the district has not received any additional monitor requests from parents since Nov. 1.
KISD described how the cameras are used. "Each camera is turned on 30 minutes before school begins and the cameras record classroom activity while school is in session. Each camera is turned off 30 minutes after students are dismissed from school," according to a statement from KISD.
Parents can request a viewing of the recording if they suspect an incident occurred, according to information on the district's audio/video request form.
The parent should fill out an incident report form. The district then will review the footage within 10 school days to determine if an incident occurred and respond to the parent. If the district finds a significant act occurred, it would allow parents and designated officials to view that portion of the tape. Designated officials might include peace officers or school nurses.
No one has a right to obtain a copy of the recording unless it is released in a legal proceeding at the request of a parent, according to the KISD policy.
The Killeen school board approved its policy and procedures for classroom monitors in October. By law, the district has to install a camera in a special education student's classroom if a parent requests it.
Parents of six students had initially asked the district for the cameras at the beginning of the school year. The requests would have affected five classrooms because two students were in one classroom. The district delayed fulfilling the requests as it discussed costs and policies. In late October the district approved policies and created an official request form. Five families, with students in four classrooms, filled out the official form requesting cameras. One family has not turned in the required paperwork, the district officials said on Tuesday.
In recent board meetings, some board members were hesitant to install the cameras. Susan Jones and Marvin Rainwater questioned how the program would be funded if more requests would come in, what other parents would think of having their child monitored involuntarily, how teachers would feel to have their every move or action critiqued, and whether the cameras infringe on students' privacy.
While other board members felt the need to oblige the monitor requests. JoAnn Purser and Shelley Wells said it would be reasonable of the district to install the cameras in the initial five requested classrooms right away.
Killeen resident Stephanie Moody, who has a child in KISD, has become an integral part of voicing parents opinions on some issues currently involving the district.
"Our schools have had cameras in places such as the hallway, on our buses and in gyms for a long time. Unfortunately, in incidents where parents have wanted to view the cameras, KISD has been evasive and told parents like myself, 'No.' The district has had the rights to view the cameras, but us parents have not had the same chance so all we can do is trust them to tell us the truth. These new camera laws give a little power back to parents who have concerns about what is happening in their kid's classroom," Moody said via email on Monday.
Other parents have taken to Facebook to voice their various opinions on KISD's camera policy.
"I am one of those parents who requested the cameras as my child was neglected, and we ended up at the hospital. Just as an example. There are (to this day) many issues we have. The cameras are very justified and long overdue. If you (KISD) have nothing to hide you shouldn't be concerned about them. It's not just to find out who messed up, but also to learn how certain situations could be avoided," KISD parent Nadine Fuller said on the Fort Hood Area Events page.
Trennika Latelers, who is also a KISD parent commenting on Facebook, said if a more proactive approach had been used, the cameras would not have been needed.
"I am a mother of a special needs child. I think I'm in his class more than I'm at home, if KISD didn't turn a blind eye when it comes to children with special needs this wouldn't have been necessary. I shouldn't have to home school my child or try to send him to a private school, I shouldn't even have to worry about how he's treated in the classroom, but sadly this is the world we live in, and I want my son to know that he will always have someone in his corner," Latelers said.
In May 2015, Laura Thomas, a Killeen special education mom, placed a recorder in her son's backpack after having concerns her son was being mistreated. When she was able to listen to the tape, she said, she heard a teacher and two aides angrily interrogating another child.
"Hundreds of families testified in Austin of abuse, neglect, and other terrible stories to get this law passed. I am a mom of a special needs child that went through verbal abuse and neglect while in KISD. The cameras are there to protect those who cannot protect and/or advocate for themselves." Thomas said on Facebook last week.
Texas Senate Bill 507, which passed into law in 2015 and went into effect in August, allows cameras to be placed in special education classrooms if a parent requests it. It applies only to students who attend a special education class for more than 50 percent of their academic day and have more than 50 percent of their curriculum taught in the same classroom by the same teacher.
Requesting classroom cameras
To download a copy of the special education monitor request forms click here. Parents can also contact the district directly to report an incident that may have been caught on recording.