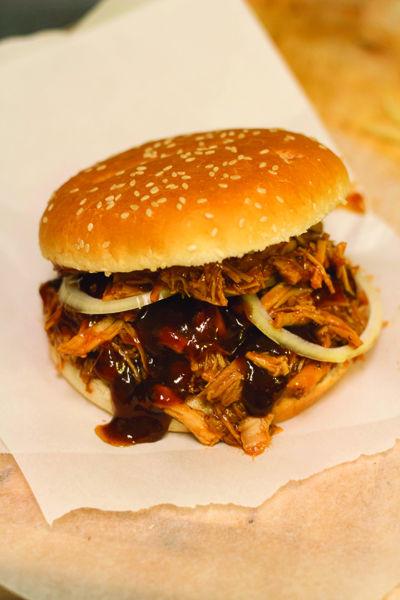 CROCK-POT PULLED PORK
INGREDIENTS:
3-4 lb. pork loin roast pork rub
12 oz. Dr Pepper
barbecue sauce to taste
PREPARATION:
1. Season pork roast with rub.
2. Place in slow cooker.
3. Pour in Dr Pepper.
4. Cook on low 10-12 hours.
5. Drain most of the liquid.
6. Use tongs to shred pork.
7. Add barbecue sauce to taste.
8. Stir and reduce temp until serving.
9. Serve on buns
*Optional: for added crunch and tang, add coleslaw on the sandwich or serve on the side.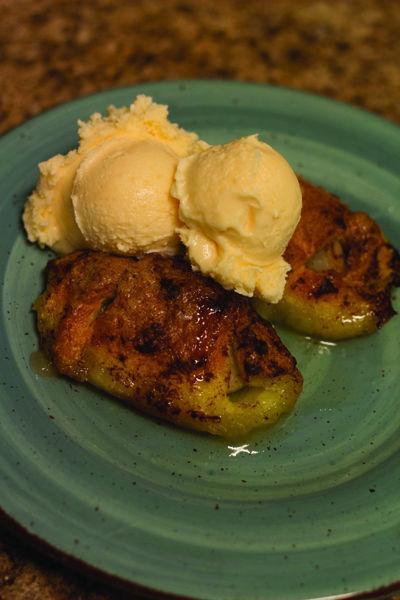 Apple Dumplings
INGREDIENTS:
2 whole Granny Smith apples
2 – 8 oz. cans of crescent rolls
2 sticks butter
1 ½ cup sugar
1 tsp. vanilla
Saigon cinnamon, for flavor
1 – 12 oz. Mountain Dew soda
PREPARATION:
1. Peel and core apples. Cut each apple into 8 slices each.
2. Roll each apple slice in a crescent roll. Place in a 9 x 13 buttered pan.
3. Melt butter, then add sugar and barely stir.
4. Add vanilla, stir, and pour entire mixture over apples.
5. Pour Mountain Dew around the edges of the pan.
6. Sprinkle with Saigon cinnamon and bake at 350° for 40 minutes.
7. Serve with ice cream drizzled with sweet pan sauce.