Newly hired Killeen Aviation Director Mike Wilson has a huge task at hand — how to overcome a financial loss due to the pandemic.
The Killeen-Fort Hood Regional Airport, like others throughout the world, is taking the hit as a result of fewer passengers and adjusted flight schedules.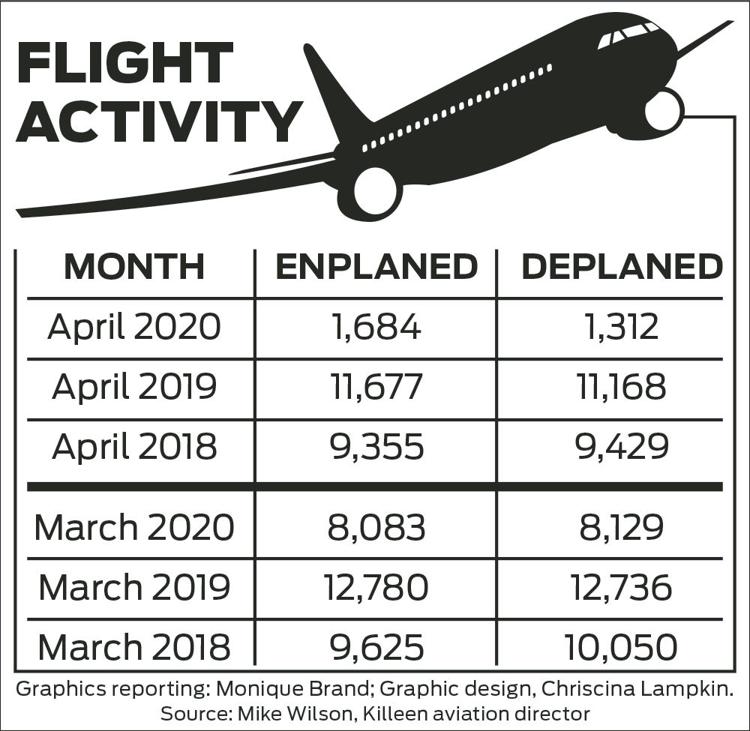 According to the Airports Council International, forecasts of prolonged impacts of the COVID-19 pandemic have resulted in worsening predictions for traffic and revenue losses for airports across the world — a reduction of more than 2 billion passengers and a decline of $39.2 billion in revenue in the year's second quarter.
Locally, Killeen-Fort Hood Regional Airport has commercial flights from United Airlines and American Airlines flights.
In the month of April, the airport made $115,084 in revenue, compared with $293,673 in April last year.
On Tuesday, the Killeen City Council approved unanimously to accept the more than $717,000 in a federal coronavirus funding aviation grant, which Wilson said will go towards operational and maintenance expenses to help offset declining revenues. The airport is expected to receive an additional $1.5 million in federal grant money in the near future.
Wilson told the Herald that with the money "that we don't have to go into the reserve account."
For FY20, the airport's budget is $3.2 million.
To maintain low operating costs, Wilson said, the airport deferred most non-essential purchases and has a hiring freeze. The current budget allows for 37 full-time employees.
Currently, American has two roundtrip flights per day based on advance booking and United has one per day Monday, Thursday and Friday, compared with about eight and three, respectively, prior to the pandemic. Both airlines reduced scheduled flights due to the decrease in demand companywide.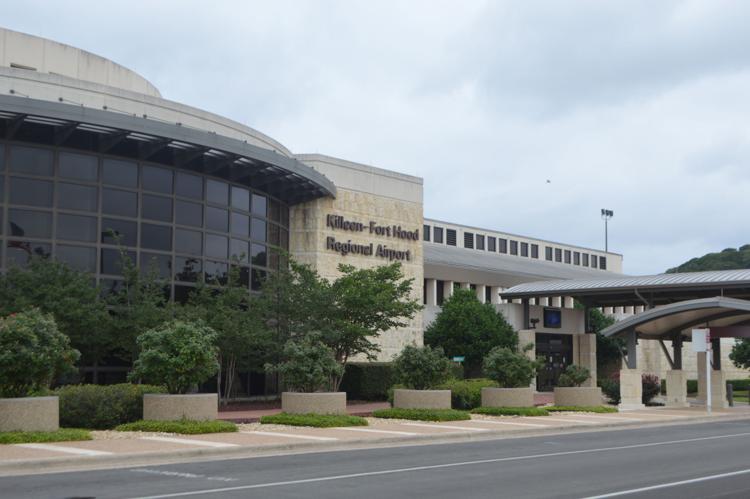 GOING DOWN
The airport's financial decline began in February when reports of COVID-19 started in the U.S. — Killeen made $241,724, compared with $225,392 in February 2019. When coronavirus reports hit Texas in March, the airport made $223,612, compared with $265,390 the previous March.
Passenger numbers also declined. In the month of March, Killeen had 8,083 enplanements and 8,129 deplanements. In April, there were 1,684 and 1,312, respectively.
In March 2019, there were 12,780 enplanements and 12,736 deplanements. The same year for the month of April, there were 11,677 and 11,168, respectively.
Wilson remains optimistic in the numbers as this month's "advanced booking numbers for next week are showing a slight increase."
"At this point, it appears that May's enplanements could be higher than April's. That is a very good sign. Also, the (federal) CARES Act airport grant we recently received should mitigate revenue losses due to the impacts of COVID-19 for some time," Wilson said.
NEW NORMAL (TRAVEL)
Passenger Sandra Thomas walked to her rental car in the airport's parking lot on Friday morning. Thomas arrived in Killeen from Flagstaff, Arizona on business.
As she walked toward the driver's door; Thomas slowly took off her mask and took a deep breath.
"It's so hot under this thing," she said with a smile. "I had to wear this for my whole trip, a total of six hours, including the plane ride."
Inside the airport, mirrors a ghost town with few people inside, even during its peak hours between 8 a.m. to 2 p.m., according to one staffer.
Cove resident Leon Brown sat inside the airport on Friday waiting for his girlfriend to arrive from Dallas. Brown told the Herald he frequently flew for his job as a contractor overseas, but due to the pandemic, hasn't worked in months.
"It's eerie here now," Brown said. "It wasn't just a few weeks ago this place was packed with people. Now, you can hear a pin drop in here."
Part of the new normal of travel, according to representatives of United Airlines and American Airlines, is wearing the mask while onboard.
As of May 11, airlines require all customers traveling to wear a face covering (or mask) while on board the aircraft. As of May 1, airlines have made it mandatory for flight attendants to wear masks on every mainline and regional flight.
The airlines both report upgrades inside its planes to adjust traveling during the pandemic.
Airline reps said its aircraft "use a high-efficiency (HEPA) filter like those found in hospitals to circulate the air and remove up to 99.7% of airborne particles."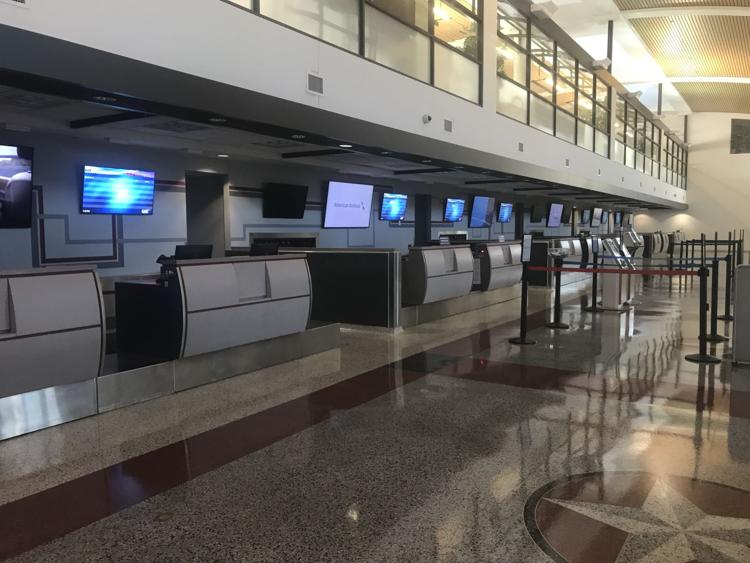 Seating accommodations were also adjusted at both airlines to avoid where possible seating customers next to each other, except when traveling together.
Locally, Wilson said the airport staff has taken measures to protect its passengers and employees including "increased passenger awareness for safety through signage and announcements concerning social distancing."
"We are working with our tenants to install sneeze guards at counters, and we have increased sanitizing efforts throughout the airport," Wilson said. "Texas DPS Troopers are meeting all arriving flights to advise passengers arriving from certain states of the governor's order for self-quarantine."