Killeen-based Lange Roofing has been in business for 27 years. The last three years, however, its employees have retrieved more than its fair share of bullets from area rooftops.
Dylan and Jacob Lange are the co-owners of the business. The brothers bought the company from their father Jaysen Lange in 2017.
The brothers both claim that only four bullets were found before taking over the business.
Since 2017, however, 16 additional bullets have been found on rooftops, totaling the rooftop-bullet collection to 20. And according to Jacob Lange, those are just the ones that were able to be taken out of the roofs.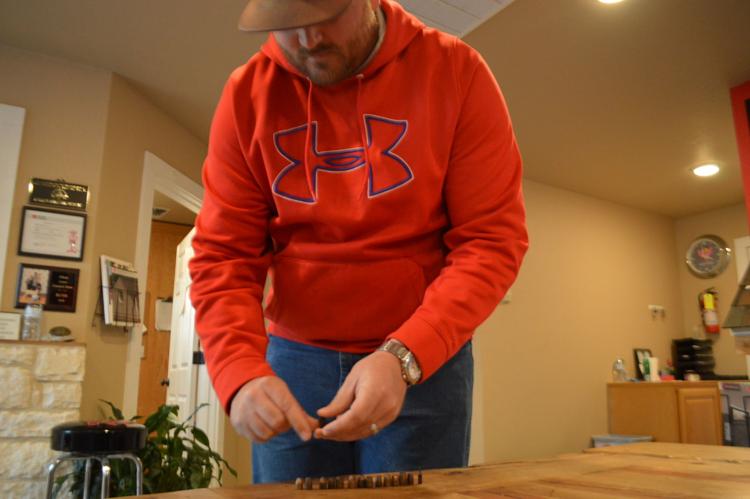 The brothers said they've seen about 100 rooftops with bullet holes between 2018 and 2019.
"In the last year I've probably seen ... 40 to 50 (rooftops with bullet holes) maybe, just in the estimates that I've done," Jacob Lange said.
One employee, Jordan Izaguirre, said in two years he found more than 20 bullet holes in various rooftops and retrieved five bullets, also part of the collection.
Along with the bullets ranging from a .90 cal to a .45 cal; employees have found shotgun shells and even a blow dart.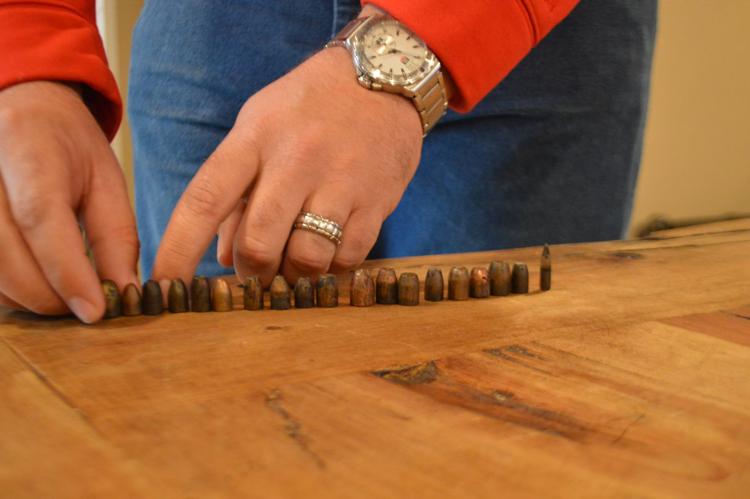 Dylan Lange said he discovered the dart while working on a roof around the end of 2019.
"I saw something and I didn't think much of it," Dylan Lange said. "I was going to get off of the roof … I picked it up and it was something I had never seen before."
Jacob Lange shared a story to the Herald of one bullet found lodged on top of a home on Golden Drive near Liberty Hill Middle School in southeast Killeen.
"We replaced her (homeowner's) roof and she had a bullet hole in her roof," he said. "Yeah, she got pretty emotional because it was right over her son's bedroom."
Killeen homeowner Rachel Brent was at her home on Oct. 5, 2019, in the 1800 block of Sandstone Drive in southwest Killeen when she was awakened by gunshots heard nearby. Brent told the Herald one of the bullets hit her home and caused damage.
She said she made a verbal report to the police who, according to reports, found multiple shell casings on the roadway.
Lange Roofing repaired her roof. Brent, too, has seen the company's collection of bullets.
"What I think needs to be put in place; look roofers, when you are putting rooftops on and you see this type of damage … please report it," she said.
Jacob Lange in response to Brent's statement said that would be a question for the Killeen Police Department to answer.