An ex-Killeen city councilwoman said will be appealing a judge's ruling last year in which the judge ordered that she pay thousands of dollars as a sanction for filing the lawsuit that questioned the results of the municipal election last year.
"I'm only filing this appeal because of the sanctions order," said Mellisa Brown, who served one term after being elected to Killeen City Council in November of 2020.
"Sanctions are not allowable in an election contest unless the person who brings the case to court is alleging fraud against the other person," Brown told the Herald on Thursday. "In no way do I believe that Councilman Ramon Alvarez, anyone on his team, or anyone with the county did anything intentionally or maliciously to affect the May 2022 election."
After losing the lawsuit, Brown was ordered by Judge Rex Davis to pay $7,500 for Alvarez's legal costs in the lawsuit — a payment Brown said she has "no intention" of paying.
In addition, Brown said she has evidence proving that mistakes were made and that the Election Code was not followed.
"Appeals courts across the State of Texas and the country have consistently overturned the judgement of lower courts in matters like this," Brown said. "I have no intention of paying sanctions in this case. The Election Code and federal election laws give candidates and citizens (in certain circumstances) the right to challenge an election and its process in court. It is not a crime to be wrong or not have enough evidence to convince a judge. Sanctions are designed to deter other people from bringing similar cases. I believe it's important that people are able to exercise their rights without fear of punishment. The example that I'll set is not, 'Challenge us and pay'; but instead, 'Stand up for what you believe is right even when it's hard and unpopular.'"
Brown is awaiting more information before filing her appeal with the Third Court of Appeals in Austin, which is comprised of a six-judge panel that decides cases appealed from the district courts in Bell and 23 other Texas counties.
On Dec. 20, 2022, in district court, Brown filed a notice of her intent to appeal the ruling.
"At this time, the only other filing that may be made is a motion for an extension to submit my perfected appeal because I'm still waiting for the transcripts from the district court hearings and the abstract of judgment from Judge Rex Davis," Brown said. "Then I'll file my perfected appeal and Councilman Alvarez will have an opportunity respond. There may be other motions filed at the appellate level by Councilman Alvarez. Eventually, we'll both be able to submit our testimony and await the decision."
The Herald reached out to Alvarez for comment, but he did not respond. David Tekell, the Waco-based attorney who represented him in the initial lawsuit, told the Herald in an email that he has not seen the appeal and would not be able to provide a comment until that time.
The results of the May 7, 2022, election were razor-thin.
According to the final results released on May 16, 2022, by Bell County's Office of Elections Administration, Alvarez received 1,774 votes to Brown's 1,748.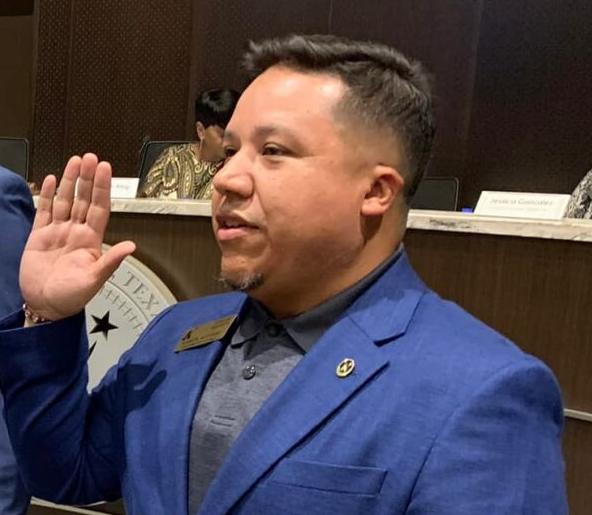 Brown filed her initial complaint in the 146th Judicial District Court on May 23, 2022, which contested the election and requested an injunction by the judge.
Alvarez, through his attorney, filed his answer on June 10, 2022. Tekell later filed another motion that requested $15,000, in sanctions against Brown to cover Alvarez's legal bills.
On Sept. 19, 2022, Davis signed an order ruling that Alvarez prevail in the lawsuit and that Brown pay $7,500, as a sanction.
Thirty-two days later, on Oct. 21, 2022, Brown's motion for a new trial and a statement of her inability to afford the costs ordered by the court, were filed with the court.