A recount of the votes cast in the May 7 Killeen City Council election will be done Sunday by hand and "will likely take most of the day," officials said.
City and Bell County officials are conducting the recount after the fourth-place finisher — incumbent City Councilwoman Mellisa Brown — filed for the recount on Tuesday, halting the city's plans that night to swear in new council members and say farewell to the incumbents who lost after the initial vote count.
Brown received 1,748 votes in the council at-large election, 26 votes behind of Ramon Alvarez, who placed third with 1,774 votes.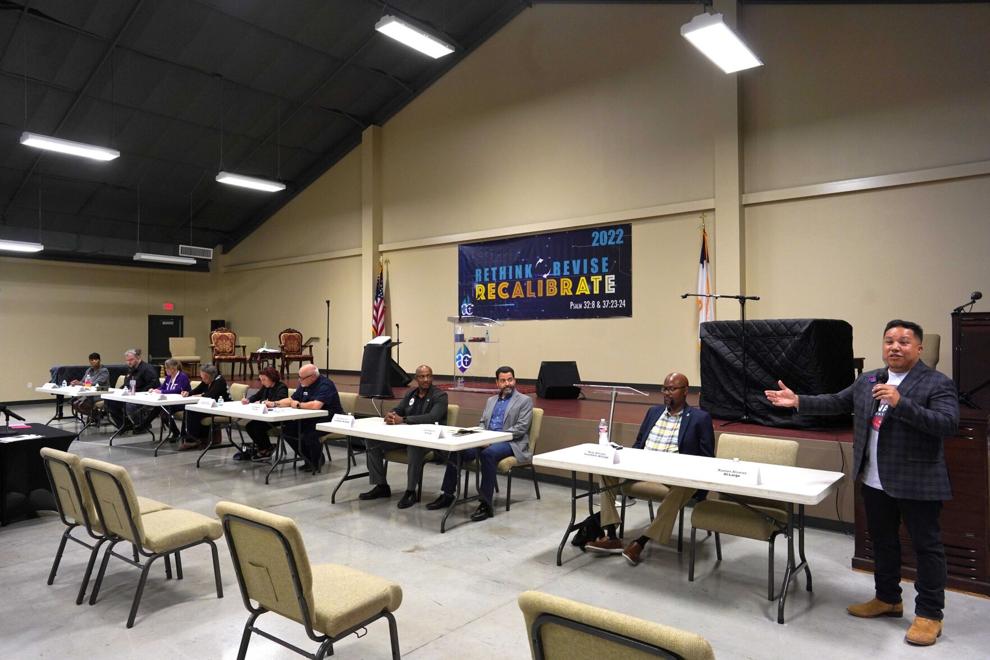 Finishing first was Jose Segarra with 2,450 votes, and incumbent Councilman Ken Wilkerson ended with the second-highest total, 2,173 votes. Only the top three candidates get voted in to the council.
Finishing behind Brown were Killeen Mayor Pro Tem Rick Williams, with 1,597 votes, and Leo Gukeisen, with 557.
Recount Process
The recount will begin at 10 a.m. Sunday inside the Killeen Senior Center at Lions Club Park, according to officials from Bell County, which ran the May 7 election.
The recount will count votes specific to the Killeen City Council election. Candidates or their representatives will be able watch the recount take place, officials said.
However, the staff workers who are conducting the recount — which Brown is paying $3,000 for — must take a look at each ballot cast because Killeen voters could have voted at any polling location in Bell County during early voting and on Election Day.
"It will likely take most of the day," Bell County interim Elections Administrator Shay Luedeke said. "Countywide we had over 19,000 ballots cast, and, since we use vote centers, we have to sort through most of the ballots and find the City of Killeen ballots and then hand count them."
Election officials must sort and count ballots from "each election day location and each early voting location by day to keep those ballots separate and contained," Luedeke said. "Once one box is sorted and counted, we will seal the ballots back up and then open the next box."
City officials echoed many of the statements from the county about the recount process. However, city officials said they are not sure how long the recount may take.
"We are not able to estimate how long it will take," according to an email from Killeen spokeswoman Janell Ford. "The City of Killeen will distribute a press release once the recount is complete on Sunday."
Recording devices are not allowed "inside the room in which the recount is conducted, or in any hallway or corridor in the building in which the recount is conducted within 30 feet of the entrance to the room," according the Killeen officials, citing Texas Elections Code.
The city said the Killeen mayor is managing and supervising the recount, and Bell County will be administering the recount.