One man is seeking his third term as Bell County sheriff. The challenger is a veteran Killeen Police Department detective.
With early voting just over a month away for the primary election, Killeen voters already are seeing signs around town encouraging them to cast their ballot for Bell County Sheriff Eddy Lange over local challenger Detective Fred Harris.
Lange's signs read "Police Endorsed," but they do not specify which police department.
In the last sheriff's election, the Fraternal Order of Police's local lodge, #32, known as the Killeen Police Employee Association, endorsed Lange.
Lange told the Herald on Wednesday that he expects the organization to make an announcement in the coming days.
"It's not an official endorsement yet, but they have in the past," he said. "I've been in contact with them."
The signs were used in his last campaign, Lange said.
The KPEA is still in the process of deciding on its endorsements as of Friday, according to the association.
"Our Government Affairs Committee is in charge of endorsements for candidates of various offices," said KPEA President Bobby Castillo on Friday. "They meet with the candidates and they have a process they go through and then make the recommendation to the board, and then the board votes on it."
Harris told the Herald in an email on Thursday that he will be talking to the KPEA and other fraternal orders throughout the campaign.
"I believe my career reflects the experience and police work these organizations look for when they endorse candidates," he said. The Harris Campaign does not have any signs out yet, he said.
Both are running as Republicans, and the winner of the primary election will be uncontested in the Nov. 3 general election. Feb. 3 is the last day to register to vote in the primaries in Texas. Early voting starts Feb. 18 and ends Feb. 28. Election Day is March 3.
LANGE
Lange became the county's top cop in 2012.
Lange was born in Cameron but moved to Temple as a child. He followed in his father's footsteps as a Temple police officer.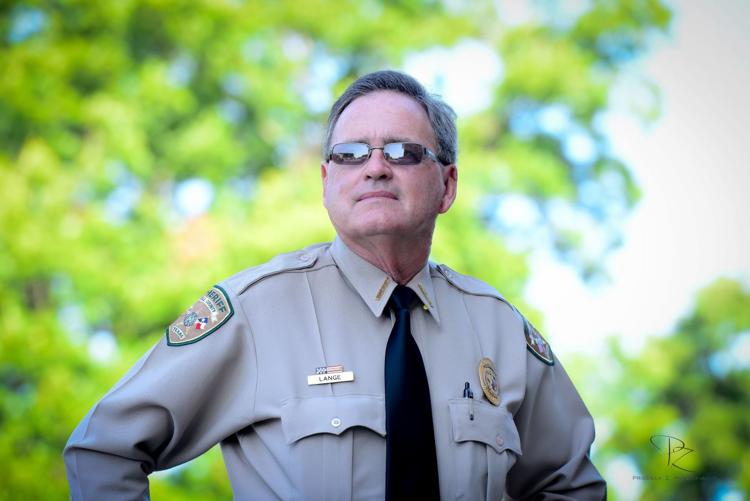 "The office of Sheriff still commands respect in the community," he said.
As sheriff, he has the "final say-so in how the department runs," even though that can also be a challenge. "We (top administrators) talk about it, make a decision, and go with it," Lange said. "Most of the time we're right but there have been some times when we've tried something and it didn't work out so well so we try something else. If we screw up, I'm going to take responsibility for it; that's just the way it is."
But that's not the end of the story.
"If we make a mistake, we're going to learn from it and train to keep that mistake from happening again," he said.
Lange was unable to be reached on Friday for additional comment about mistakes made in the past.
Lange said his successes include bringing this department from the 19th century into the 21st century. Lange mentioned officer training and increasing the department's role in combating issues like human and sex trafficking and school shootings.
"We're an active department, not just a reactive department," he said.
Bell County deputies have been part of several trafficking stings in Killeen, most recently shutting down massage parlors with the help of McClennan County deputies.
"We've tried to get out in front of this, and we've been addressing it for the past five years," he said.
The department has increased its training to respond to school shootings as well as working with smaller school districts such as Salado and Academy, he said.
HARRIS
Harris has been a peace officer since 1998 and joined the Killeen police force in 2002 after a 12-year career with the Texas Department of Criminal Justice. He started in the Youth Services Unit before being transferred to the homicide division.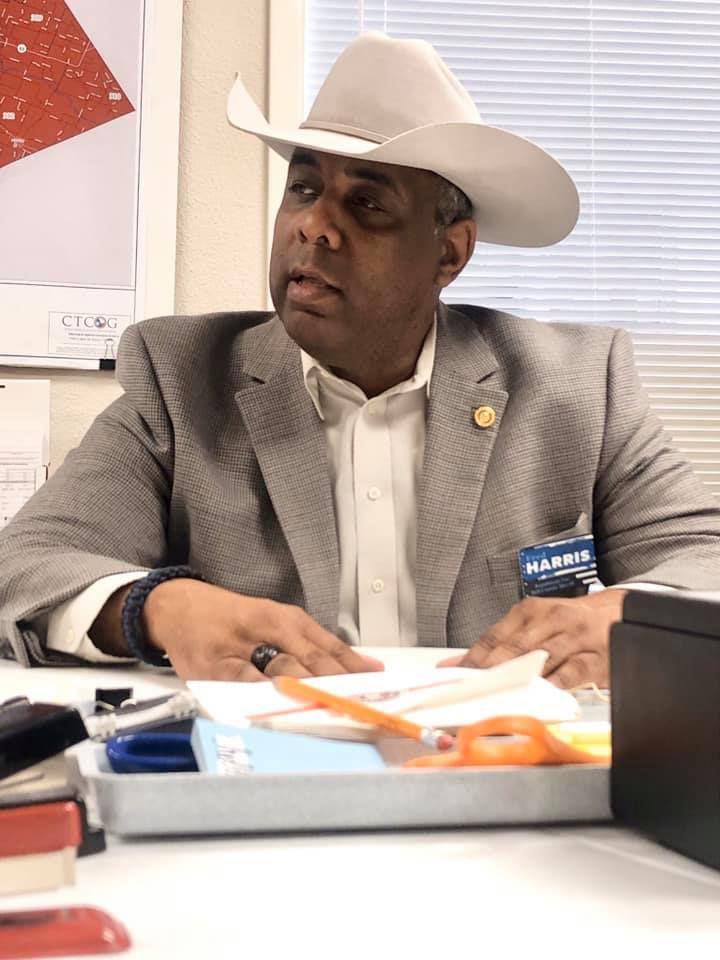 Harris was raised in Killeen, graduating from Ellison High School in 1985.
He said he's worked many meaningful cases during his time at KPD. He was one of the detectives on the Marvin Guy capital murder investigation; the Backpage.com murder case of Carl Talton, who was sentenced to life in 2014 for a 2012 murder; and William Razor, a convicted serial rapist and murderer.
Among the skills that detectives must develop is communication.
"I believe communication between all peace office departments is currently lacking and must be addressed by the Bell County Sheriff's Department," Harris said.
Harris said that he's become concerned about other issues that cause fear in people, such as mass casualty shootings, gangs and sex trafficking.
"I'm running because I believe there are threats to our safety and security that must be addressed," Harris said. "My career has provided me the experience and training to address these threats."
Harris said that the modern world presents its own particular challenges and that security risks cannot be ignored. The sheriff's department must examine its vulnerabilities so that it can prioritize resources and improve its policies.
"This race is about whether we should take a new direction to improve Bell County's safety," Harris said. "Clearly, some in this race believe it's okay to recycle the past and ignore the security risks we face as a county. We must make certain the Bell County Sheriff's Department is equipped to handle rising threats in the 21st century."