Retired U.S. Army Command Sgt. Maj. Calvin "Rooster" Coler saw plenty of death and destruction during his three Middle East combat tours, but the worst day of his 30-year career actually came while he was on duty stateside.
"I don't really talk about my deployments too much," the 54-year-old Killeen resident and former 1st Cavalry Division trooper said. "One thing I do talk about is when I took my unit to Mosul, Iraq, we came back with 100 percent of our personnel. We were the only unit in the whole brigade to do that. Somebody got killed in every unit except ours.
"The thing that still gets to me the most is the Hasan shootings at Fort Hood (13 people died and more than 30 were injured when a U.S. Army major opened fire on fellow soldiers Nov. 5, 2009).
"I was there that day. I went down there (the busy Soldier Readiness Processing Center) with my S-1 (administration personnel) to talk to somebody. When we got there, he was actually still shooting, so we witnessed all that stuff.
"There was a staff sergeant who had been shot in the head. He grabbed me by my leg and asked me, 'sergeant major, am I gonna be alright?'
"I said, 'You gonna be alright, trooper.'
"Then, I guess I went into sergeant major mode and started directing people what to do. I called my unit and told them to send all the medics."
That was the darkest day of his military career.
The brightest day came long before that tragic afternoon.
"I had so many good days. Let's see … my best day, I think, was getting promoted to corporal," Coler said. "There were so many specialists in the unit, and I was young. They promoted me and gave me a section, and I think I was only, like, 19 years old. That was pretty special.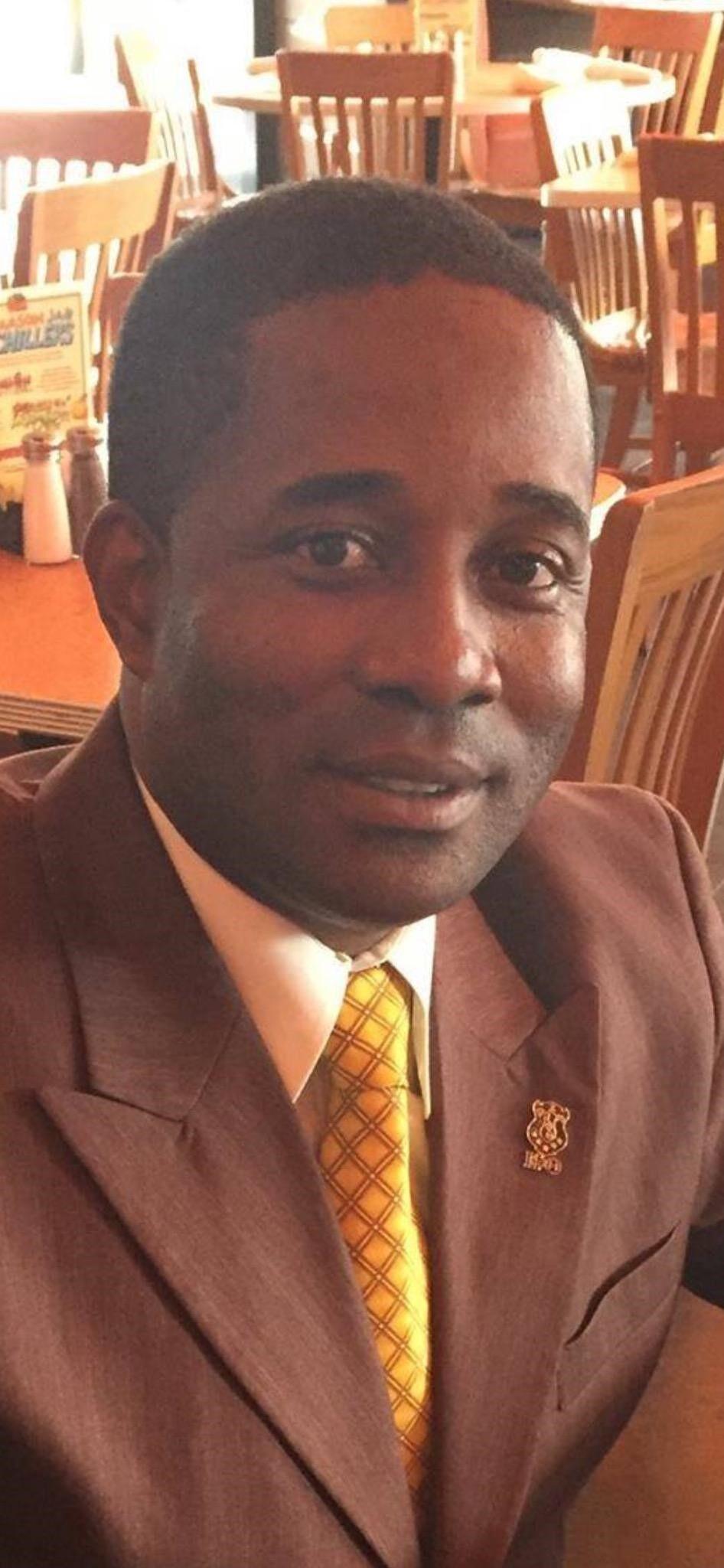 "It told me that they put faith in me at a very early age. I think that's where everything really started for me. I started getting promoted real fast after that."
Born in New Orleans and raised in several different parts of Louisiana, Coler attended schools in Lafayette, Thibodeaux and also next door in Dallas. He says moving around so much helped him when it came to joining the military.
"It made me the person I am today. It gave me the opportunity to see so many different things. When I come home, you could see the difference in how people act. If you never left Louisiana, you don't see the variety in life.
"I had been so many places and dealt with so many different people, (and) that helped me when I got to the military."
As a young man, joining the Army was the last thing on Coler's mind. He was a standout basketball player in high school and was looking at playing ball in college.
"I'm only 5-9, but I was dunking easily in high school. The only problem was I couldn't dribble (the ball) too good with my left hand. To make it to the next level, you need to be able to dribble with both hands, and that was one of my deciding factors. I said, 'Where is basketball really going to take me?'
"Another factor was that most of the schools that accepted me — like Michigan State — were offering a partial scholarship. My family was not well-off, so if they were only going to give me a partial scholarship, how was I going to pay for the rest?
"One day I came home, and my dad and my brother had gotten into a confrontation, and that was a deciding factor in me deciding to join the military. I didn't think college was going to take me where I wanted to go, and if I went into the military, I could get a college degree.
"I went to the recruiting office and told them I was ready to leave as soon as possible."
That was 1985. Basic training and AIT (advanced individual training) were at Fort Sill, Okla. Coler says the discipline he learned from all those years in sports, along with being in excellent physical condition, helped him breeze through both of those.
Now trained as a field artillery cannon crew member, his first duty station was in Germany in 1986. From there, he was sent to Fort Polk, La., then to Korea. After that, it was on to Fort Campbell, Ky., Fort Sill, and then his first stay at Fort Hood in 2000.
Next, he went back to Korea, then to Sergeants Major Academy, back to Korea, then Fort Drum, N.J., back to Fort Hood, and then his final stop at Fort Dix, N.J., before retiring in August 2015.
Nowadays, Coler keeps busy writing and recording music in his home studio, making short films and documentaries (he went to film making school after leaving the service); writing books; volunteering to spend time with nursing home residents, patients at the VA, homeless shelter residents and several mentorship programs.
He also enjoys heading over to Louisiana for some fishing, and plays golf "every now and then."
Coler, who has a bachelor's degree in general studies and a master's in health science and disaster management and planning, says he is in the process of re-working his website, www.colerthanice.com, and has two new books coming out this summer. One is titled, "The First 36," about his first few years in the military. Another of his titles is "They Call Me Rooster," a comical semi-biographical account of his life.
So, the nickname, Rooster. Where does that come from?
"I grew up around a lot of chickens and stuff, and one of my uncles gave me that name. I guess because I was bad and harassed (the chickens) a lot. I was on my grandmother's porch one day — I must have been about five years old — and all the chickens were around, and I just jumped off the porch on one of them. After that, the name just stuck."
Coler said he always tried to teach his soldiers not only how to succeed in the military, but also in life after the military. As for his own career, although the Army was not his first career choice, things worked out quite well and he has absolutely no regrets.
"I think sometimes I could have done some things different, but I had a great career. I felt like what other soldiers did for me is what got me promoted.
"I tell people all the time — I only stayed in the military because I felt like I wanted to give back to my mother (who passed away 11 years ago). Whenever I got a paycheck, she got a raise. When I got a raise, she got a raise.
"I am a very unique sergeant major. I was different. I knew the regulations 100%, but I always told soldiers to be themselves. If you're doing something wrong, just stop it. Simple.
"I think that's what helped me. I was just being myself.
"Sometimes as a sergeant major, or a general officer, they can be so in tune to regulations, but they forget about the rest of the world. They're so focused on the military, they don't have another life. I used to always say you have to be balanced.
"Even as a sergeant major, I was making music and all kinds of other stuff. I always told soldiers, 'You can be yourself, because guess what? Once you get out of the military, the military is gone. What are you going to have to fall back on?'
"Everybody is not going to retire from the military. You need to be prepared and have a plan for what comes next."