Life was good for Frederick T. Slape.
The 42-year-old had retired in 2012 as a sergeant first class from the Army, had taken a couple years off to relax, and had recently started a job he loved, working as a service manager for a heavy equipment company.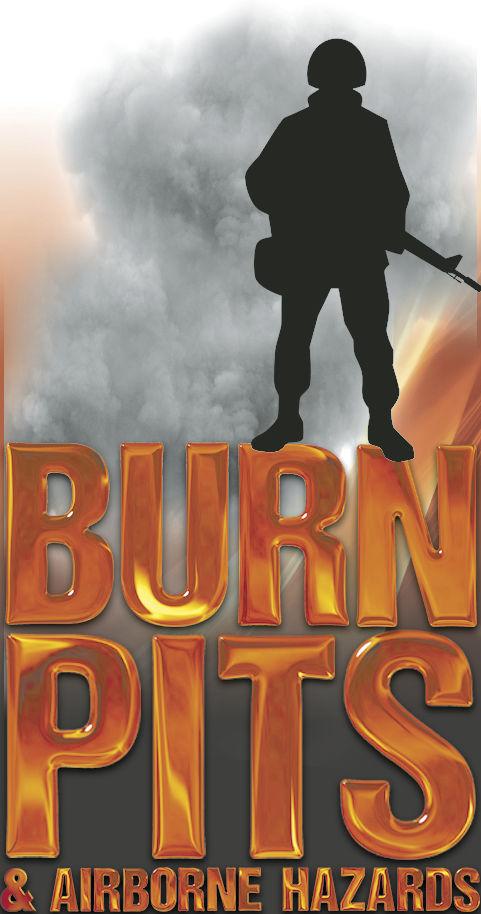 He and his wife, Diane, had a house in Kempner and had just sent their youngest daughter, Montana, off to college in August 2015.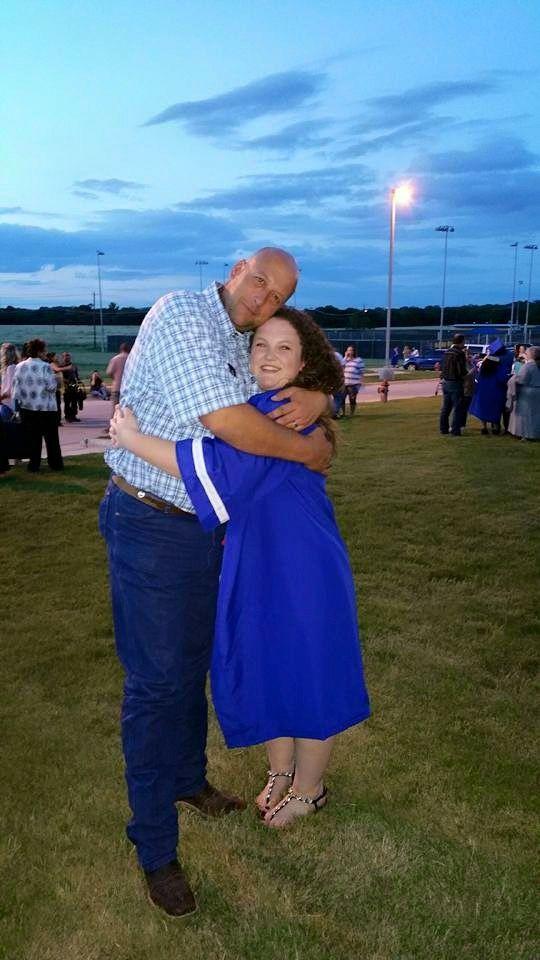 Frederick "Fred" Slape, 6-foot, 4-inches tall and weighing 275 pounds, appeared healthy.
On Aug. 25, 2015, he got a severe headache that temporarily took his sight. He landed in Scott & White Medical Center in Temple.
Blood tests revealed cancer indicators for cancers normally reserved for the female anatomy.
Results: He had two separate cancers, Stage 4 metastatic adenocarcinoma — lymph node cancer — on his trachea and a glioblastoma — a type of tumor — in his brain.
Nine weeks later, on Oct. 22, he was dead.
At the time of his diagnosis, both Fred and Diane Slape believed the cancers were the result of his having worked next to an open burn pit during both his tours to Afghanistan as a mechanic. The doctors told them that the cancers were normally seen in patients in their 70s or 80s.
Nationally, approximately 3.7 million veterans have been exposed to burn pits, oil well fires and sandstorms during deployments to places that include Iraq, Afghanistan, Kuwait and Djibouti in the Horn of Africa, said a spokeswoman for the Department of Veterans Affairs. This includes current conflicts, as well as Operations Desert Shield and Desert Storm.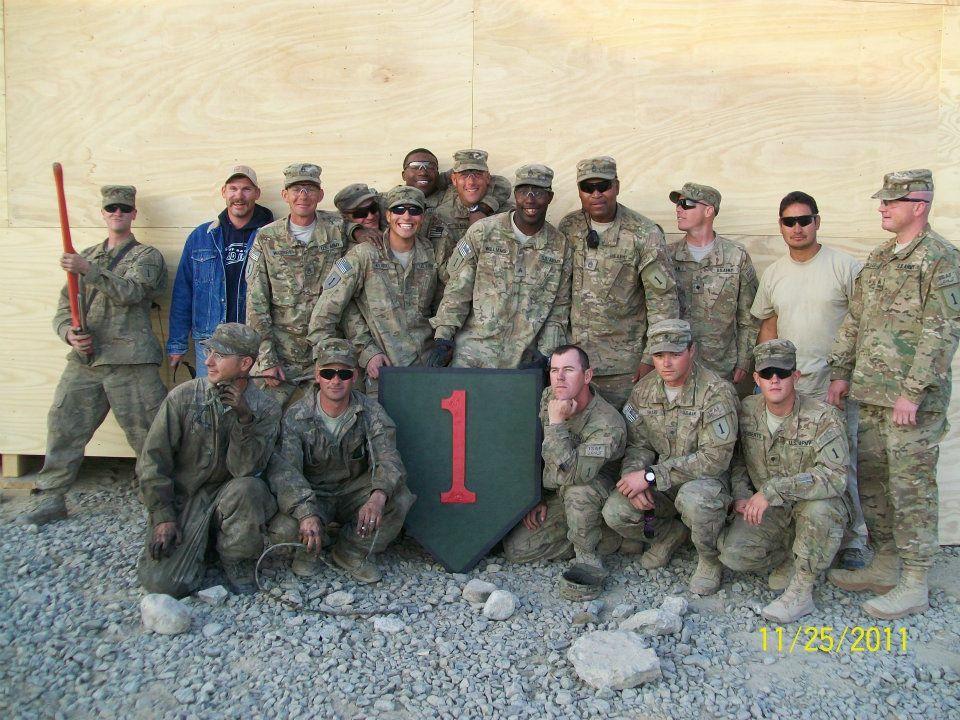 Diane Slape now serves as director of Gold Star families for a national nonprofit called Burn Pits 360, a subgroup of the nonprofit that advocates on behalf of family members who lost a loved one through illnesses caused by exposure to burn pits and other airborne hazards while deployed to Southwest Asia.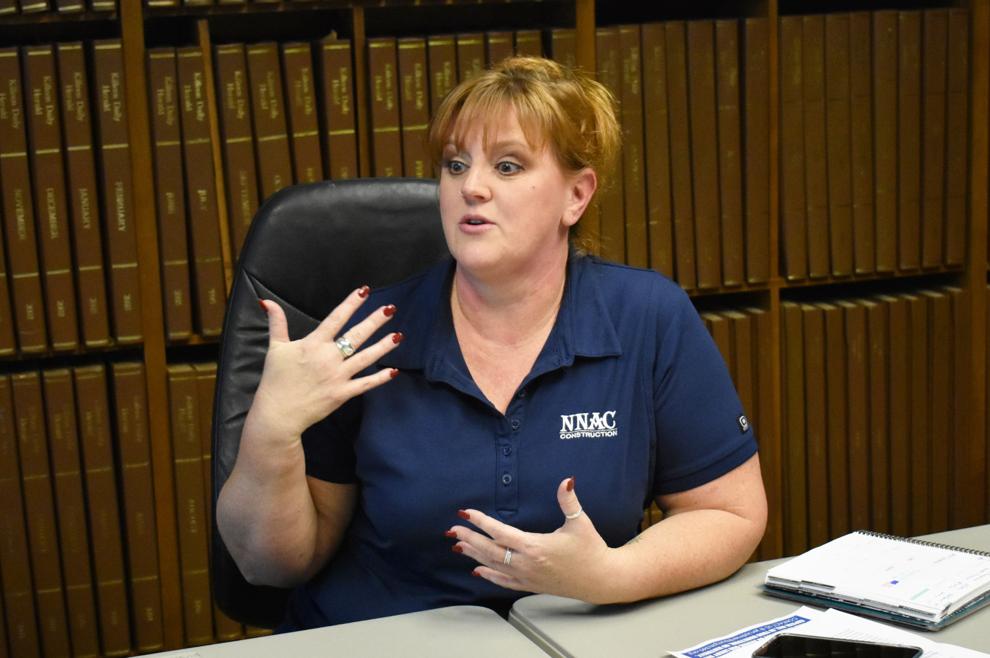 The group's goal is to establish an alliance of veteran service organizations, health care providers, legislators and government organizations to allow for the strategic development of a quality, specialized health care model specific to toxic environmental exposures that will provide a lifetime continuum of care, according to the nonprofit's website, www.burnpits360.org.
"He (Fred Slape) was retired three years to the day that he was diagnosed," she said. "What's sad is the cancer markers he had were for ovarian cancer and other cancers men can't have. That's what these toxins do to the body — they just spew stuff all over the place. Most of our people (tracked by Burn Pits 360) who have gotten cancer have not survived longer than two years."
Burn Pits 360 maintains its own burn pit registry on their website, completely separate from the official Airborne Hazards and Open Burn Pits Registry maintained by the Department of Veterans Affairs. The main difference between the two registries is that Burn Pits 360 offers a way for family members to update the system to track those diagnosed with cancer or in the event of their veteran's death. Nearly 8,000 veterans have signed up for the Burn Pits 360 registry. Exposed veterans still need to sign up for the VA registry, however.
As part of Burn Pits 360, Diane advocates on behalf of soldiers, veterans and their families to get them the specialized care needed to care for some of the serious diseases caused by exposure to toxins from burn pits and other airborne hazards.
"They are struggling. There have been so many different diseases that have developed because of this, yet so many soldiers — like Fred and his buddies — just thought it was the 'Army beat down.'" Diane Slape said, referring to the normal wear and tear the body goes through in the Army. "We're advocating to get these veterans the specialized care they need, whether it is from the VA, military medical if they are near a military installation or care from nearby specialists if they are too far from either."
On Thursday, Diane will be joining other members of Burn Pits 360 in Washington, D.C., to speak with members of Congress about the situation these veterans and their families face. They will highlight the hardships veterans endure when the VA will not connect their illnesses to their military deployments, forcing many to lose everything trying to pay for medical bills.
The nonprofit had intended to participate in the Congressional VA subcommittee on health meeting to discuss potential long-term health effects associated with burn pit exposure, but the subcommittee's slots had been filled by the time Burn Pits 360 made its request to speak, said William Wisner, programs director for Burn Pits 360.
"It's very political — we had a fairly short notice that there would be a hearing, and we've been working on getting a hearing since the organization was founded 10 years ago," Wisner said. "But apparently all the slots (at the hearing) filled up immediately, so we weren't able to get on the agenda. The physicians we would like to see testify were also sidelined. We're still going, though — we will be meeting with the representatives on the subcommittee individually to submit our statements for record."
Burn Pits 360 has worked with established organizations such as the Iraq/Afghanistan Veterans Association and the Veterans of Foreign Wars over the years to help use their influence to bring awareness to these health issues with Congress, Wisner said. However, members of the nonprofit are continuously told by lobbyists and Congressional staffers that the issue is "outside of the public conscience," so there was no "real urgency" to look at the problem.
As more attention is brought to the issue of open burn pit exposure through the media, however, members of Congress are beginning to take notice.
"It's my responsibility to make sure that the Department of Veterans Affairs has the resources they need to adequately address the needs of our veterans through care, data gathering and research," said U.S. Rep. John Carter, R-Round Rock, a member of the VA subcommittee on appropriations. "The impacts of open burn pits are currently being looked into, and I am following next week's hearing to listen to more firsthand accounts on this issue."
Which is just what the nonprofit is all about, Wisner said.
"We're trying to bring that awareness to the public to get Congress to start taking action," he said. "We have an understanding with the families — we ARE the families. We are the victims, the families of victims, and we are the comrades of those we've watched go from perfectly healthy to getting sick and dying."
So many types of items are burned in burn pits that the government can't determine what illnesses could be linked to which chemicals that were burned, he added.
"There's too much coincidence, though. They go over there perfectly healthy and come back sick, or in some cases are now dead," Wisner said.
And for families such as the Slapes, those illnesses ended in tragedy.
"He first started off with chemotherapy to the trachea, and after a while he was starting to feel fine," Diane said. "He went home after three days of chemo and had his first seizure on the porch, so they put him right back into the hospital."
Doctors had been focusing the chemo on the lungs instead of the brain, and it was the brain tumor — which looked like a partially-inflated balloon filled with water — that caused the seizure. At the end of September 2015, Fred had surgery to remove the brain tumor.
His biggest triumph after the brain surgery was he retained the ability to see and speak, Diane said. During his initial recovery period from brain surgery, doctors worried about his trachea closing up.
"It got to where couldn't eat, so they had a stomach tube put in. He said, 'now I feel sick," she said. "Of course you do when your wife is having to feed you and give you medications through a tube in your stomach."
A few weeks later, in mid-October, Fred underwent radiation on his trachea again. The radiation on the trachea went well, so doctors took out the stitches in his head and did another brain scan.
Four tumors had come back in the place of the one removed. One was in the exact same space as the one removed and spidered through his brain jaggedly, looking like a splotch of paint, Diane said. Another had been a known, tiny spot that had grown to 3 centimeters. And two new ones on his cerebellum had popped up, each about 3 centimeters in length.
By Oct. 21, the doctors suggested Fred be put in hospice — there was nothing further they could do for him. Later that day, the doctors came back and told Diane he was too far gone to send to hospice, so they would have to wait it out there at the hospital, she recalled.
He died at 11:30 in the morning the next day.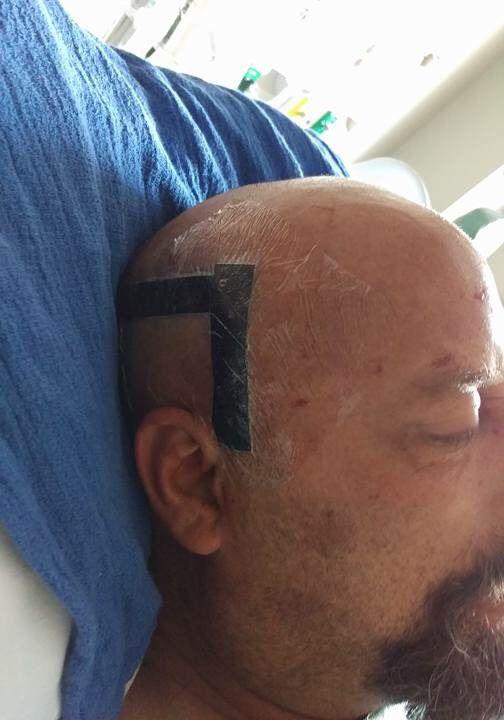 "I have known one family so far where the husband died of appendiceal cancer at age 27 — a cancer so rare there are only six known cases of appendiceal cancer in the world right now," she said. "Another family, he died at the age of 35. These cancers are taking them at 20, 30, 40 years old. We should be giving them the specialized care they need beforehand, not paying their widows after they're dead."