FORT HOOD — Fort Hood officials released the identity of the soldier who died after his car was swept into Clear Creek during a flash flood on April 11.
Spc. Darius Cooper, a 40-year-old culinary specialist, whose home of record is listed as San Antonio, entered active-duty service in June 2008, according to a release from Fort Hood. He was assigned to Fort Hood's 3rd Cavalry Regiment.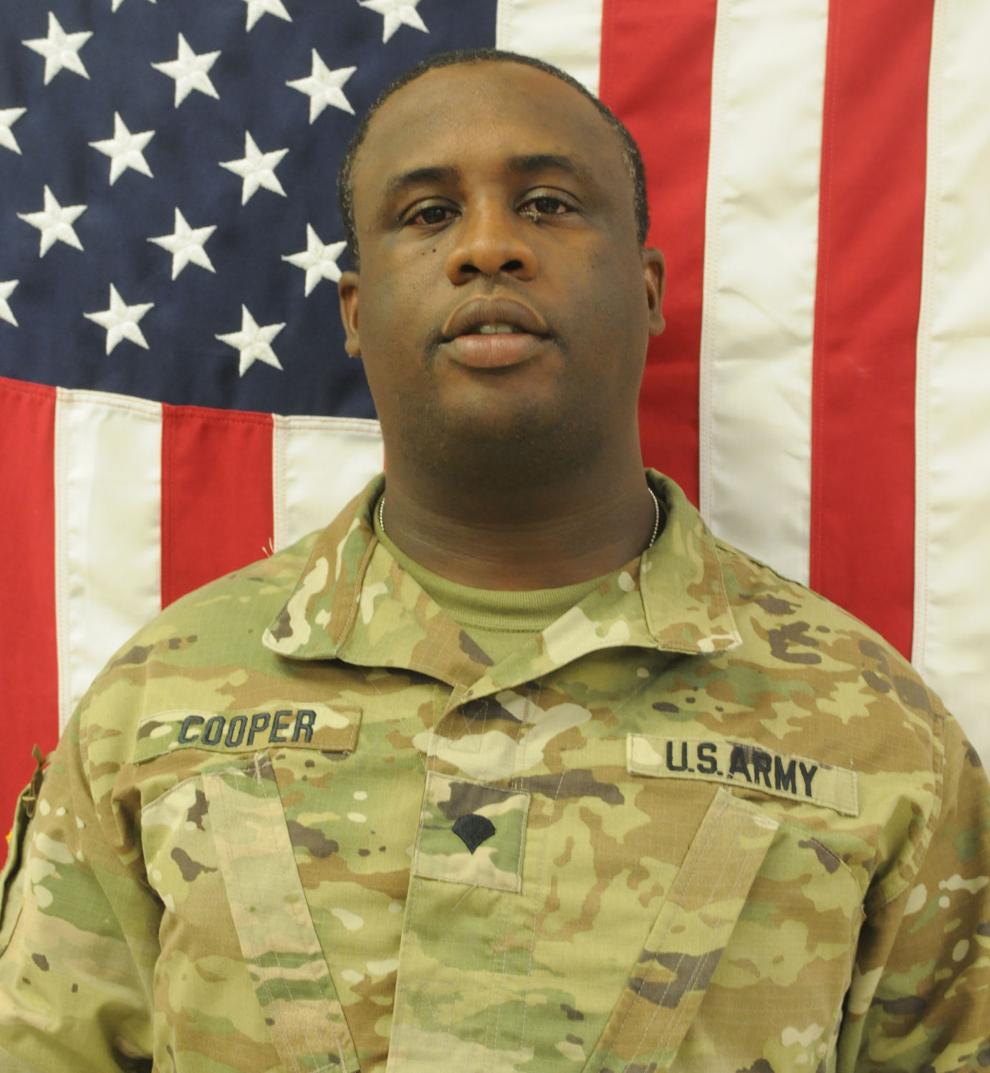 His vehicle was recovered shortly after search operations began, but his body has not been recovered. The search has been called off, post officials said in a release Thursday.
"After extensive search, rescue and recovery efforts, Fort Hood Fire and Rescue teams were unsuccessful in locating a soldier who was swept into flooding waters in Clear Creek near Turkey Run Road just before 6 a.m. April 11, the Army appointed a board of inquiry to conduct a status determination to determine the soldier's personnel status," according to the release.
That board concluded Cooper is deceased, with an official death date of April 11.
Cooper deployed to Iraq from September 2009 to July 2010 and to Afghanistan from March 2013 to November 2013.
His awards and decorations include two Army Commendation Medals, two Army Achievement Medals, two Army Good Conduct Medals, a National Defense Service Medal, an Afghanistan Campaign Medal with a campaign star, an Iraq Campaign Medal with a campaign star, a Global War on Terrorism Service Medal, an Army Service Ribbon, an Overseas Service Ribbon, a NATO Medal and a Combat Action Badge.
"Despite the diligent effort to find Spc. Cooper, it is heartbreaking for our soldiers and the Fort Hood family that we were not able to locate him," said Maj. Gen. John Uberti, III Corps and Fort Hood deputy commander. "Our thoughts, prayers and sincere condolences go to the Cooper family, loved ones, and fellow soldiers impacted by this tragedy.
F ort Hood officials said the search lasted for two months, and was still ongoing earlier this week, although Fort Hood officials declined to answer repeated questions on how many people were still actively searching.
In the days after the Cooper's red Ford Focus was swept into the creek, hundreds of soldiers and volunteers were involved in the search, which winded through creeks in Fort Hood's training area and Belton Lake.
The search cost the life of Lori Pohanka-Kalama, 46, a Morgan's Point Resort Dive Team member on April 16.
Bell County Emergency Management Coordinator Michael Harmon said Pohanka-Kalama was pulled into an underwater hole and remained trapped at the bottom of a low-water dam on House Creek near Turkey Run Road.
"It was a freak accident," Harmon said.
Uberti also said Thursday, "Our thoughts, prayers and condolences also go to the family, loved ones, and friends" of Pohanka-Kalama.