A Fort Hood staff sergeant, who worked on post as an investigator with the Army's Criminal Investigation Division, was sentenced to 70 years in prison for murdering his wife with puffer fish poison, U.S. Army officials confirmed Thursday.
At a court-martial held at Fort Hood Sept. 21-22, former Staff Sgt. Lesly J. Lindor pleaded guilty to murdering his wife of two years in 2018 with poison, the Army's Criminal Investigation Division, or CID, confirmed Thursday. Tetrodotoxin is a deadly neurotoxin found in puffer fish and some other marine species, and can cause paralysis and death, according to the Centers for Disease Control and Prevention.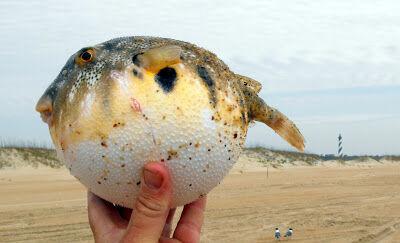 Lindor also pled guilty to stalking, disobeying a warrant officer, conspiracy to commit murder, and three counts of attempted premeditated murder.
His wife, Rachelle Lindor, 34, was found dead on Sept. 3, 2018 in Harker Heights. A funeral for Lindor was held in her hometown of Medford, Massachusetts.
"The military judge sentenced the accused to be confined for life with the eligibility for parole and to be discharged from the service with a dishonorable discharge. As part of an offer to plead guilty, a plea agreement limited confinement to 70 years," CID spokesman Jeffrey Castro said Thursday morning in a statement to the Herald.
Col. Maureen A. Kohn was the military judge who presided over Lindor's case.
Charge documents signed by Fort Hood top commander Lt. Gen. Robert P. White in June highlighted Lindor's alleged multiple poison attempts spanning two different countries.
On one or more occasions, between July 4 and 5, 2018, according to charge documents, Lindor attempted to murder his wife by placing "a toxic powder in and around" a car seat and shoes in Harker Heights.
On Aug. 21, 2018, Lindor exchanged money for the "acquisition and production" of "various substances" used to carry out the murder, according to the documents. Three days later, on Aug. 24, 2018, Lindor attempted to murder his wife by "placing poison in her water" in Montrouis, Haiti.
On Aug. 27, 2018, Lindor tried to murder his wife in Port-Au-Prince, Haiti by "placing poison in her food," according to charge documents.
Between April to September of 2018, Lindor developed a plan to kill his wife in Harker Heights with another man. Lindor and the other man met in Port Au Prince, and Les Cayes, Haiti, on multiple occasions between June 29 and Aug. 28, 2018, according to charge documents.
The special agent was accused of using Department of Defense computer programs for non-official business. He was also charged with impeding his own criminal investigation.
Lindor joined the Army in November 2010 and became an agent in 2017. He was placed on administrative duty in October 2018, removed from an investigative unit and placed in a support unit, according to CID. Lindor has not worked on CID investigations since October 2018.
When asked for a mugshot or photo of Lindor, Castro said, "We are unable to provide an image of the Service Member."