For the first time since 1994, the Government Accountability Office has opened an investigation into the high number of training deaths in the Army and Marine Corps.
A string of accidents in 2019 — to include one Fort Hood soldier killed while training in South Korea and an Indiana National Guard soldier killed while training at Fort Hood — prompted members of Congress to request the investigation by GAO in October 2019, citing concerns regarding reports of the number of accidents involving tactical vehicles during training exercises.
The scope of the investigation could potentially cover the flash-flood rollover that killed nine people in an Army truck during a training accident on Fort Hood on June 2, 2016. The Army's report from the investigation into that accident was heavily redacted when released to the public. The findings were never fully revealed.
The GAO investigation will analyze all accidents involving the two military services that operate the largest tactical vehicle fleets in the Department of Defense, said GAO spokesman Charles Young.
"Based on the results of this analysis, GAO will also conduct more in-depth reviews of selected Army and Marine Corps ground tactical vehicles that have experienced a greater number of mishaps during our period of analysis," he said.
GAO is currently determining the scope of the data that will be included in the review of ground tactical vehicle accidents, Young said. The scope will include several years of data from fiscal years 2019 and prior, but the exact number of years will be based on the completeness and reliability of the military services' accident data, among other factors.
The investigation will cover only ground tactical vehicles, he said. Aviation and naval craft will not be included.
The scope of the review will include fatal and non-fatal accidents (also referred to as "mishaps" by DoD), he added.
"The Department of Defense establishes requirements for assigning a mishap class. Mishaps are classified according to the severity of resulting injury or property damage," Young said.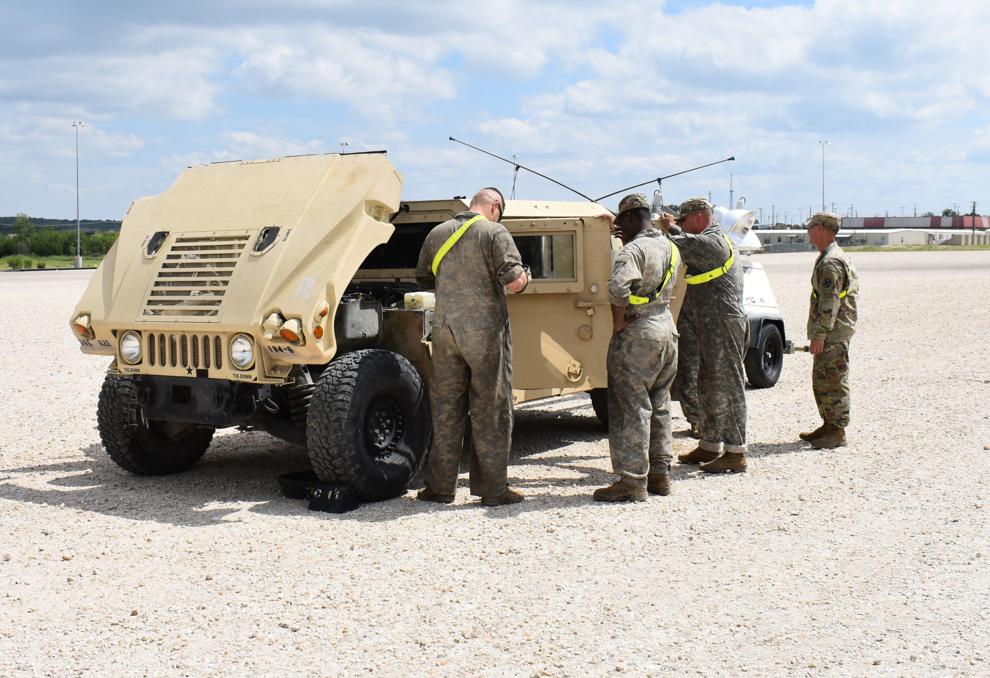 Class A mishaps involve damage of $2 million or more, or a fatality or permanent total disability. Class B mishaps involve damage ranging from $500,000 to less than $2 million, permanent partial disability or inpatient hospitalization of three or more people. Class C mishaps involve damage ranging from $50,000 to less than $500,000 or an event involving one or more DoD personnel that results in one or more days away from work.
All three of these classes will be included by GAO in its analysis, depending upon the availability and reliability of the data for each class, Young said.
At least 13 soldiers have died in Class A mishaps from either Fort Hood units or units training on Fort Hood in the last five years, based on previous Herald reporting. The Herald requested full information from Fort Hood officials on the exact number and class of accidents, but was informed that information could only be obtained through a Freedom of Information Act request to the Army's repository for all safety accident reports.
Those ground vehicle accidents covered by the Herald since 2015 include:
On Nov. 6, 2019, Spc. Nicholas C. Panipinto, 20, of Bradenton, Florida, from 3rd Armored Brigade Combat Team, 1st Cavalry Division, was killed and two other Fort Hood soldiers injured when a Bradley Fighting Vehicle overturned during training in the Republic of Korea.
On Aug. 15, 2019, Staff Sgt. Andrew Michael St. John, 29, of Greenwood, Indiana, an Indiana National Guard soldier, died in a Humvee rollover during night training on Fort Hood.
On Nov. 8, 2018, Pfc. Jacob Casebolt was killed and another soldier injured in a Humvee crash on post. Both soldiers were with 2nd Brigade Combat Team, 1st Cavalry Division.
In September 2018, three Fort Hood soldiers from 1st Armored Brigade Combat Team, 1st Cavalry Division, were seriously injured in an M1A2 Abrams tank crash in Slovakia while training during a deployment to Europe.
On June 2, 2016, an Army truck rolled over, causing the death of eight soldiers and a West Point cadet when the vehicle was trying to navigate a flooded low-water crossing on Fort Hood's Owl Creek during a training mission.
In June 2015, Pfc. Juan Castro, 19, died and three other Texas National Guard soldiers were injured in a Humvee rollover.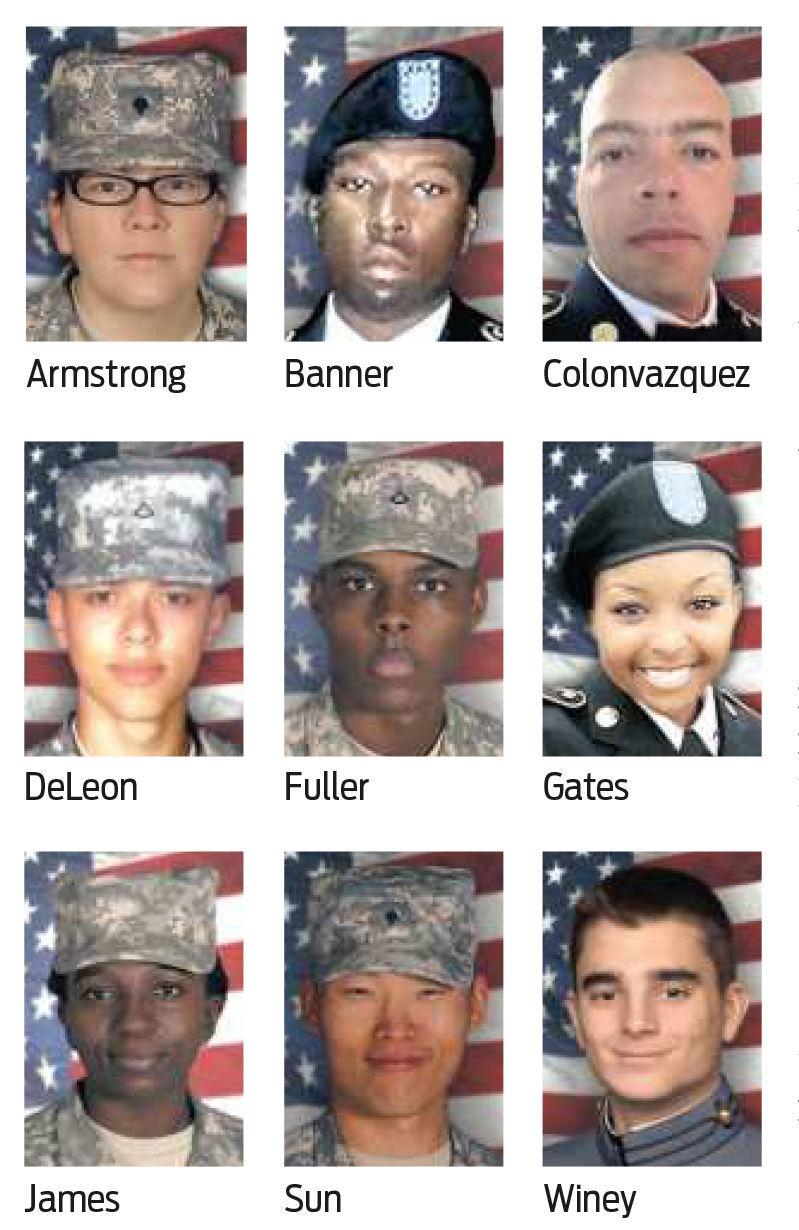 The GAO investigation will include all accidents involving Army and Marine Corps ground tactical vehicles that occurred while personnel were on duty, but in a noncombat status, both inside and outside of the continental United States, Young said. This includes accidents that occurred in a combat zone but were not the result of enemy action.
GAO is still working to determine the expected length of the review, which will be driven by factors such as extent and availability of accident data, the numbers of units and locations to be included, and unit and training range schedules and availability, he said. Exactly how long the investigation will take is currently unknown.
The investigation will use a range of methodologies to address research objectives, Young said.
"These methodologies include quantitative analysis to determine trends in the accident data; content analysis of driver training programs of instruction for Army and Marine Corps vehicle operators; and interviews with selected Army and Marine Corps unit officials at various command echelons and installation and range control personnel, among others."
GAO is working with the Army and Marine Corps to identify all relevant and appropriate sources for the review, he added. Types of information to be collected and analyzed include accident data maintained by the Army and Marine Corps, interviews with personnel, and other available records as determined to be necessary and relevant.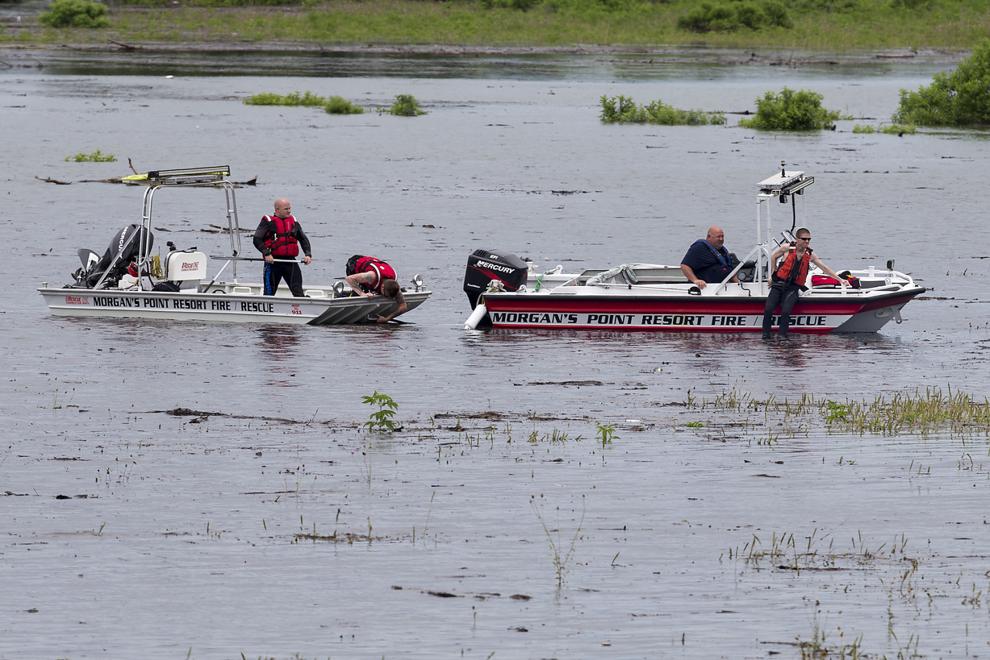 Young said the following committees and members of Congress requested the investigation: Chairman John Garamendi and Ranking Member Doug Lamborn of the Subcommittee on Readiness/House Armed Services Committee; Chairwoman Carolyn Maloney, House Committee on Oversight and Reform; Senators Benjamin L. Cardin and Chris Van Hollen, both Democrats from Maryland; and Congressmen Anthony G. Brown and C.A. Dutch Ruppersberger, also Democrats from Maryland.
For two other members of Congress, the investigation is of great interest as they both represent Fort Hood as parts of their districts.
"The safety of our servicemen and women at Fort Hood will always be one of my top priorities, and I will be monitoring the GAO's investigation into these tragic accidents," said U.S. Rep. Roger Williams, R-Austin.
U.S. Rep. John Carter, R-Round Rock, agreed that the safety and well-being of Fort Hood soldiers and their families is his top priority as their representative.
"When servicemembers are harmed during training, I take it very seriously. It's important that our Fort Hood soldiers have the resources they need to train, fight, and do it as safely as possible," he said. "It's crucial that this investigation leaves no stone unturned. I'm closely watching it to ensure that's the case."
The Congressman added that the impact on funding for training and vehicle maintenance for Fort Hood soldiers will be more clear once the information from the investigation is released.
"However, once the investigation is complete, I'll do everything in my power to make sure the recommendations are implemented to keep our soldiers safe," Carter said.
For Julie Oliver, a Democrat running for William's seat in District 25, how the GAO investigation could impact Fort Hood is of particular concern. Maintaining and improving the relationship between Fort Hood and Killeen will be one of her priorities if elected to Congress.
"The deadly training accident that claimed the lives of eight soldiers and a West Point cadet in Owl Creek was a tragedy that overturned the lives of the family members of those who died, as well as the platoon members who lived through it — and an investigation should determine what role both the mission-capable rate of Fort Hood's vehicles and the adequacy of Army safety procedures to ensure safe conduct of operations across the fleet may have played," she said.
Christine Eady Mann, a Democrat currently in a runoff with Donna Imam to see who will face Carter in November, said the safety of the nation's troops is one of her priorities.
" I will be following and commenting on developments as they occur. I will continue to press the current representatives for the post to ensure that the investigation is thorough, timely and transparent," she said. "Once elected, I hope to be on the House Armed Services committee so that I can play a larger role in overseeing this and other investigations."