A Fort Riley spokesman told the Herald Monday that the U.S. Army base is investigating a recent accusation that an officer, once stationed at Fort Hood but now stationed at Fort Riley, falsified a statement in the ongoing case of Fort Hood Staff Sgt. Sandy Marquis.
In March, Fort Hood officials charged Marquis, 39, a logistician in the 1st Cavalry Division Sustainment Brigade, with two counts of child endangerment, and one count of obstruction of justice — charges based upon a 2018 CPS case that has since been dismissed. Read more about the case here: https://bit.ly/3i6fthv.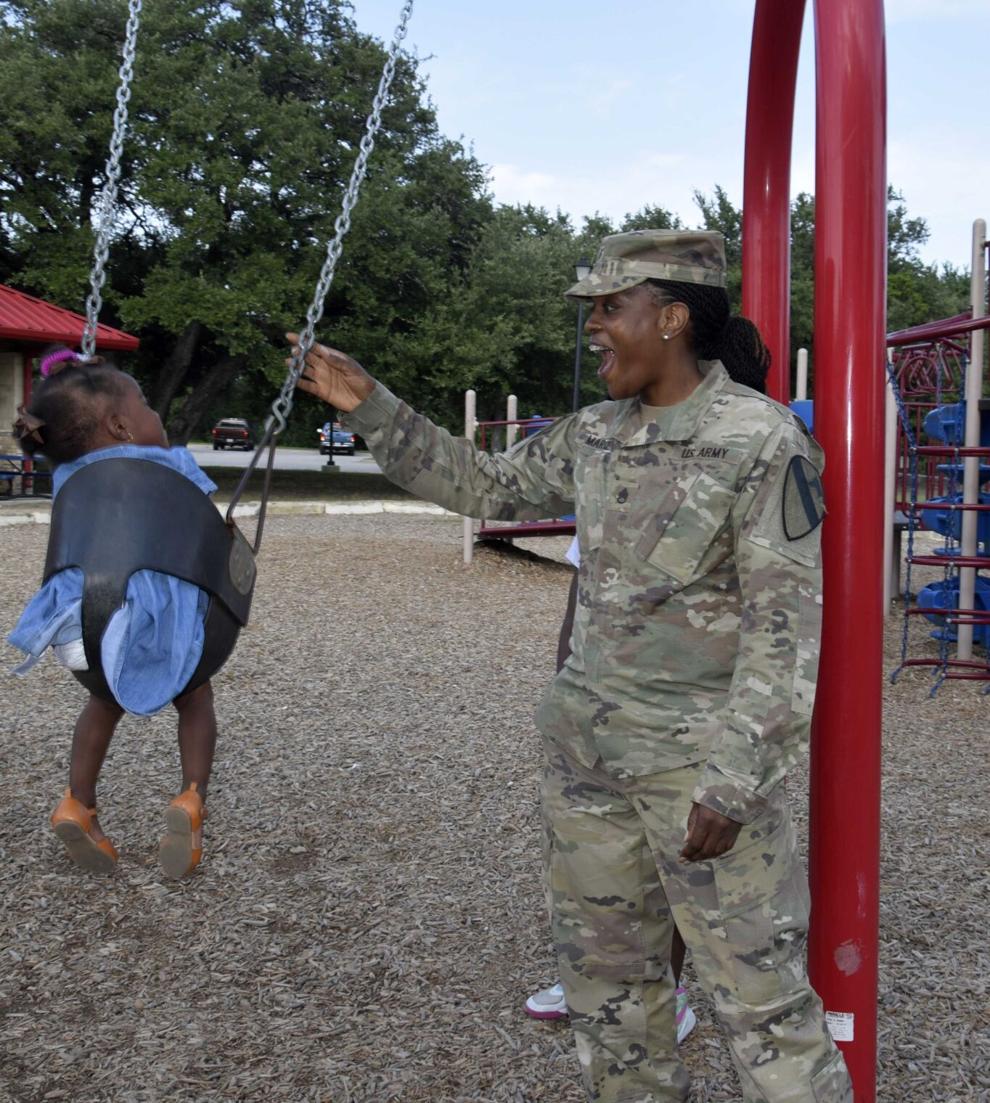 An active-duty Army master sergeant and a retired sergeant first class went on the record Sunday in support of Marquis, backing up her claim that an officer falsified a statement in her case — a lie that could now land Marquis up to nine years in jail, and her four children under 10 without their mom, if it's not corrected quickly, she and her supporters say. Read more about the recent allegations here: https://bit.ly/3rzu7Rp.
 The Herald did not name the officer because he has not been officially charged with anything that the Herald could find.
For the past 16 years, Marquis has served in the Army at various duty stations, including Fort Bragg and most recently Fort Hood. For the past three years, Marquis has been fighting to set the record straight on her Fort Hood case, which is now scheduled to be tried in November instead of its originally scheduled Aug. 31 date.
Fort Riley First Infantry Division spokesperson Alex C. Tignor called the Herald Monday afternoon to confirm the Army base is investigating the Marquis matter.
"We take the allegations seriously," Tignor said. "We are looking into the matter."
Marquis' Fort Hood-appointed attorney filled out paperwork Friday to be removed from the case, Marquis said.
The Herald reached out to Fort Hood officials Monday to ask if a new attorney has been appointed to Marquis' case and if Fort Hood is investigating the matter further in light of the recent allegations of a possible falsified statement.
Fort Hood officials had not responded to the Herald's request for comment as of Monday evening.
Marquis is in the process of obtaining new counsel before her court-martial at Fort Hood.
A GoFundMe account for Marquis' legal defense fund had raised $525 of its $30,000 goal as of Monday afternoon. Those interested in donating to Marquis' legal defense fund may visit https://bit.ly/3zv648R.