An active-duty Army master sergeant and a retired sergeant first class are standing in support of Fort Hood Staff Sgt. Sandy Marquis, backing up her claim that certain officials at Fort Hood knew an officer lied about her case — a lie which could now land Marquis up to nine years in jail if it's not corrected quickly, she and her supporters say.
In March, Fort Hood officials charged Marquis, 39, a logistician in the 1st Cavalry Division Sustainment Brigade, with two counts of child endangerment, and one count of obstruction of justice — charges which Marquis vehemently denies. Read more about her case here: https://bit.ly/3i6fthv.
More than personal freedom and Army benefits are on the line for the staff sergeant who joined the Army 16 years ago. Marquis has four children under the age of 10 who she says could be ripped from their home if Marquis is found guilty of a crime she says she didn't commit. Her case is scheduled to go to trial in August.
Alleged Lies
Master Sgt. Eleazu Jynes, who has served in the Army for 25 years, was a first sergeant at Fort Hood from 2017 to 2020, he said, and particularly, Marquis' first sergeant from 2018 to 2020. Jynes agreed to an interview, via Zoom, Wednesday from South Korea where he is a currently stationed.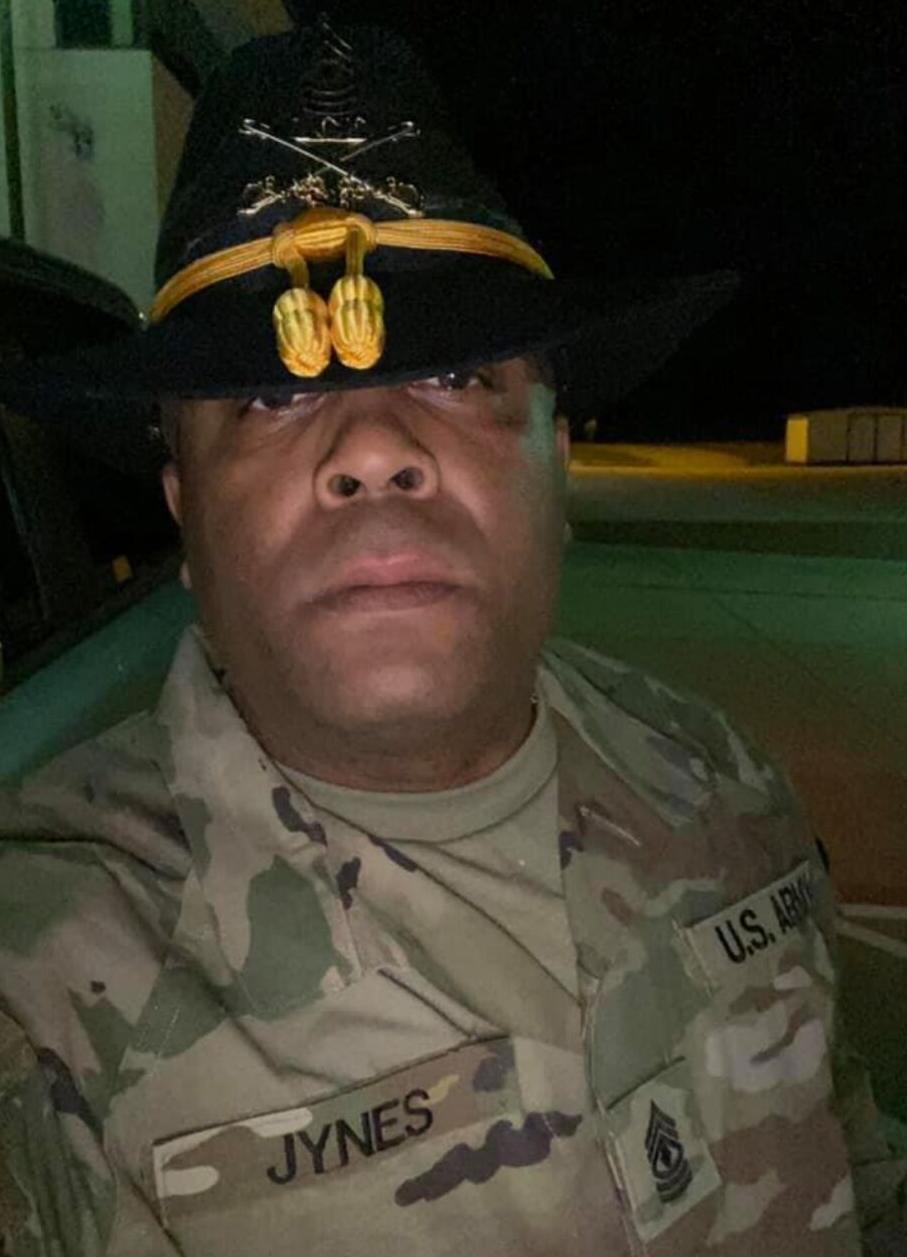 Jynes said he was present at a Fort Hood office with Marquis and other officials on the afternoon of Nov. 14, 2018, when a lieutenant, who was Jynes' and Marquis' superior at the time, allegedly admitted to lying about Marquis' case in front of the unit commander at the time.
"Yes, they did catch him in some lies," Jynes said. "He made a comment that he had called Sgt. Marquis and he never did call her."
Marquis said the officer, who is now a captain at Fort Riley, Kansas, stated he informed Marquis that police were looking for her then-15-year-old son, which Marquis and Jynes say the officer later admitted was a lie. Fort Hood prosecutors are pursuing an obstruction of justice charge despite the officer's alleged falsified statement. The Herald did not name the officer because he has not been officially charged with anything that the Herald could find.
The obstruction of justice charge stems from Marquis taking her son to an area hotel when police were looking to arrest the 15-year-old at the time. The charge against the teen was related to a child protective services case at the time that has since been dismissed. Marquis said she left her home in Harker Heights and went to a hotel because CPS had already removed her other children, and she couldn't bear to be in the house. She says she didn't know police were looking for her son.
Marquis and her supporters say the Army's obstruction of justice charge hinges on the officer's word — which Marquis and the master sergeant call a lie — that he had told her police wanted to arrest her son.
"Then, he told the (unit) commander he sent a text, but (the officer) was caught in numerous amounts of lies," Jynes said. "But, like I said, next thing I knew he was gone."
Jynes said the officer told him he knew the Harker Heights Police Officer and CPS agent involved in Marquis' CPS case.
According to Marquis and Jynes, the officer was sent to flight school in Kansas shortly after the situation with Marquis. He is now a captain at Fort Riley.
The Herald reached the captain by phone Friday evening. When asked how he knew Sgt. Marquis, the officer said "I do not have a comment on that at this time."
When asked if he falsified a statement to law enforcement, he hung up the phone right after the words "law enforcement" were uttered.
Marquis said she is disappointed in the actions of the officer.
"I wore my uniform proudly, he took that from me," she said Saturday. "He took the way I felt about the military away from me. I'm highly disappointed in him for the part he played in this. What made his family more special than my family? Why my family? Why me? I need to know why."
Fort Hood officials did not provide further comment about Marquis but have scheduled an in-person meeting about the case Tuesday with Herald staffers.
The Herald also reached out to Fort Riley and III Corps officials about setting up an interview with the captain. Officials at III Corps — which oversees Fort Hood, Fort Riley and other posts — referred the Herald to contact Fort Riley officials, who did not respond by deadline for this report.
Heard
Retired Sgt. 1st Class Krystal Heard said she recently left the Army after serving 20 years and five days. Heard worked with Marquis at Fort Hood during 2018 when a CPS investigation into Marquis was reopened in Texas.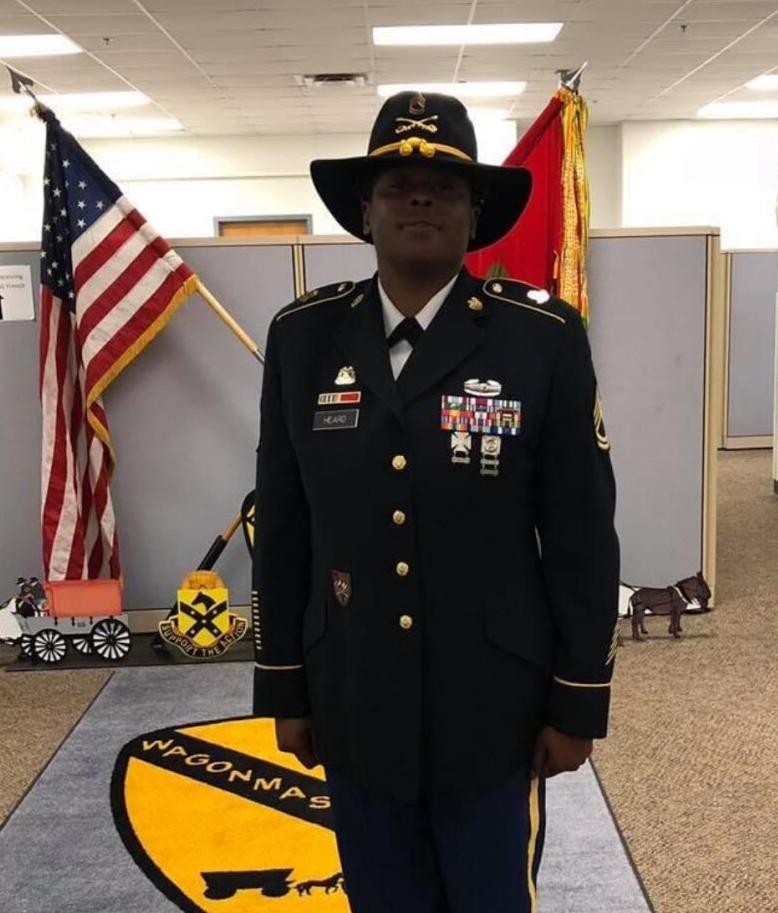 "I really got involved in August 2018 when she (Marquis) had to go to North Carolina to verify that the (CPS) case that was opened there was completely closed," Heard said via Zoom Friday.
"She (Marquis) asked me if she can go on leave," she said. "I came off leave from a surgery, met with my sergeant major at the time, and we got her permission to go to North Carolina to handle her business."
Heard was Marquis' supervisor at the time.
Marquis said her teenage son was having problems living with his dad in New York at the time, so she flew to North Carolina to ensure there wouldn't be any complications with an old, dismissed North Carolina CPS case before bringing her son to live with her and her children in Texas.
In October, Marquis filed a sexual harassment claim about a fellow staff sergeant who was allegedly harassing her at Fort Hood. Heard said she thinks Marquis' sexual harassment case is when everything went south for Marquis and Fort Hood.
"If you guys know the military, when somebody does what Sgt. Marquis did, which is stand up for herself and other soldiers with that sexual harassment case, they label you as a bad soldier, or they like to say you like to cause trouble," Heard said.
Speaking about Marquis' work ethic, Heard said she would've willingly "cloned" the staff sergeant if she could.
"Sgt. Marquis was very professional," Heard said. "If I could have another one of her work for me, I would. I would clone her, because she was the NCO (non-commissioned officer) that not only talked about doing right, but set the standard and was the standard. She was always there when I needed her and never dropped the ball on anything I ever gave her."
Moving Forward
Marquis' case has caught the attention of the Rev. Al Sharpton's nonprofit organization, the National Action Network, in New York, as well as the national office of the League of United Latin American Citizens.
After sharing her story with the Herald, originally reported July 18, Marquis said she was flooded with support from other soldiers in similar situations.
"From the time the story aired last Sunday, I've gotten emails from other soldiers, some at other duty stations, and a lot of calls, messages from individuals on Fort Hood," she said. "They feel the same way I feel, the legal system on Fort Hood is failing us. ...I hope that the military takes a step back and listens. Because when I went to the lowest ranking officer to the highest ranking officer, when I went to IG (inspector general), when I went to CID, they weren't listening. No one was listening to me."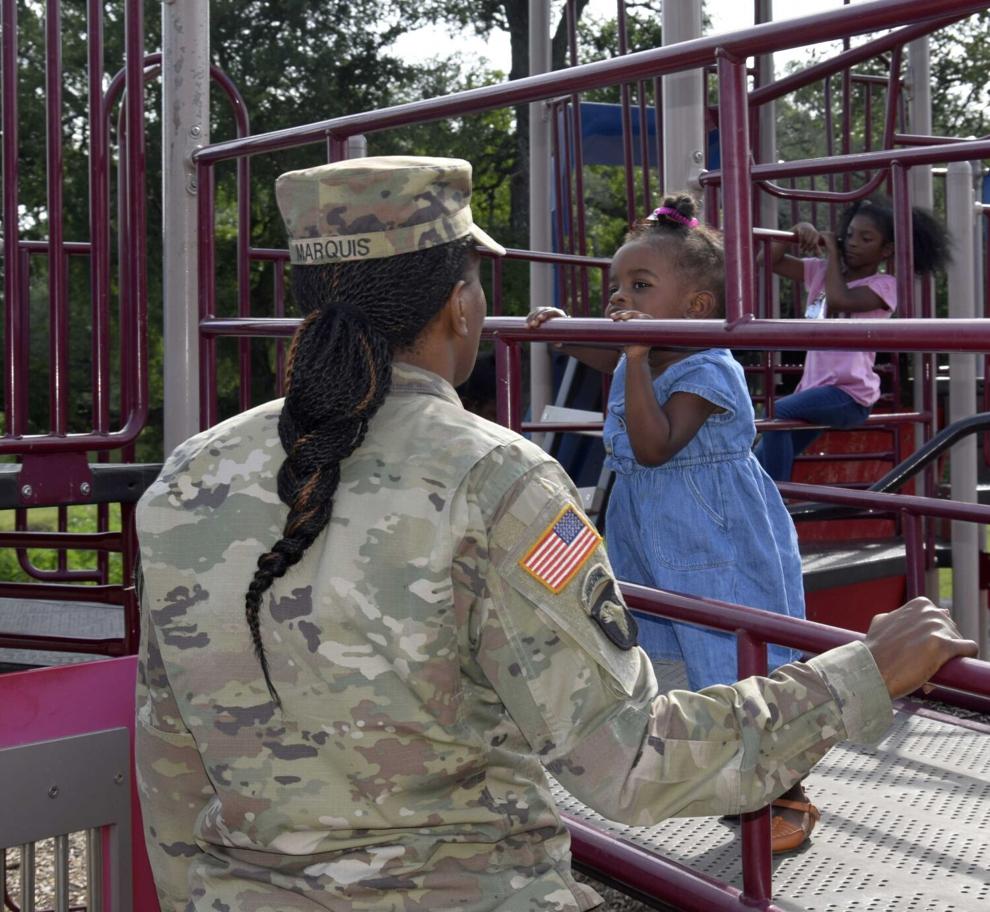 Marquis said she looks forward to a day when she can put this case behind her, and begin the process of healing.
When asked what she would tell other soldiers in similar situations, Marquis said "There is a light at the end of the tunnel. You've got to fight and keep fighting. Don't give up. If I'm a staff sergeant in the United States Army who's gone through this, I can imagine what it'd be like for a (lower-ranking) soldier. It's difficult. Don't jump. Push and fight."
The Army's latest "People First" initiative, created after the high-profile disappearance and death of Fort Hood Spc. Vanessa Guillen, Marquis said, feels like a slap in the face.
"If it was People First, someone would've listened," she said. "They would've never pushed the court-martial, they would've listened. I don't believe People First, I believe they're covering their tails to paint that picture of People First. Where is the People First?"
As of Friday morning, Marquis' Fort Hood-appointed defense attorney Capt. Jestyne Martin completed paperwork to be removed from Marquis' case.
Marquis is in the process of obtaining new counsel before her Aug. 31 court-martial at Fort Hood.
As of Friday, Marquis' legal defense GoFundMe campaign had raised $200 of its $30,000 goal.