New hearings are set to be held in federal court in the case of a Killeen woman who is facing charges related to the death case of Fort Hood soldier Vanessa Guillen, but four trial dates have been canceled since the case began last year.
Cecily Aguilar, 22, has been held in the McLennan County Jail since her arrest in July of 2020.
Aguilar pleaded not guilty on July 14, 2020, to one count of conspiracy to tamper with evidence and two substantive counts of tampering with evidence. If convicted, she faces up to 20 years in federal prison for each count, according to the U.S. Attorney's Office, Western District of Texas.
A status conference will be held at the federal courthouse in Waco on April 20, followed by a hearing on May 25 on a defense motion to suppress, according to court documents filed on April 9.
Aguilar is accused of helping her boyfriend, Army Spc. Aaron Robinson, 20, dispose of Guillen's body after investigators said he killed her with a hammer on April 22, 2020, according to a federal criminal complaint.
During the May 25 hearing, U.S. Magistrate Judge Jeffrey C. Manske will hear arguments regarding a 16-page "motion to suppress" that was filed on March 24 by Aguilar's defense attorney.
According to the motion, Aguilar made statements during an interview with police on June 30, 2020, without being advised of her Miranda rights, which would be a violation of her Fifth Amendment rights against self-incrimination.
No trial date is set in the case after U.S. District Judge Alan Albright canceled a jury trial that had been set for March 8, according to his order that was filed on March 1.
"This case has been designated a complex case," according to Albright in his order.
Three earlier trial dates were set and later canceled in Aguilar's case after the judge granted motions for continuance filed by attorneys on both sides.
Vanessa Guillen case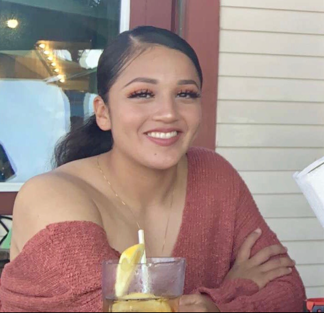 Months after Guillen, 20, was reported missing from Fort Hood on April 23, 2020, her remains were discovered on June 30, 2020, by contractors working along the Leon River near Belton.
The criminal complaint alleges that Robinson murdered Guillen on April 22, 2020, with a hammer in a Fort Hood arms room and that Aguilar helped him attempt to "dispose of the body."
Robinson died on July 1, 2020, from a self-inflicted gunshot wound after he was confronted by Killeen police, officials said.
Aguilar initially lied to police to cover for Robinson, but later helped investigators by letting them record several phone conversations with him, according to the complaint.