A military lifestyle is anything but easy: unusual work hours, inconsistent training schedules and frequent moves can add to physical and emotional stress.
The most stressful factor for service members remain combat deployments that often lead to medical issues like post-traumatic stress disorder, better known as PTSD.
"Trauma can change thinking about the self and the world," said Cheryl Paulhus, clinical director at the Steven A. Cohen Military Family Clinic at Endeavors in Killeen. "Clients may believe they are to blame for what happened or that the world is a dangerous place."
According to statistics from the American Psychiatric Association, PTSD affects approximately 3.5 percent of adults in the U.S. One of 11 people will be diagnosed with PTSD during their lifetime.
While PTSD can affect anyone, who has experienced traumatic events like accidents or violent crimes, it especially affects the military community.
However, not only the service members are dealing with the aftermath of the traumatic events but also their spouses.
Catherine Fogle is the spouse of a 25-year U.S. Army combat veteran and works as the outreach and life skills coordinator at the Steven A. Cohen Military Family Clinic at Endeavors in Killeen.
"While I would say we have navigated the transition out of the military life fairly well, there are some lasting effects for any deployment or any service," Fogle said. "These effects can be physical, mental or emotional — I think every veteran and every spouse you talk to would say the same."
In the Veteran Spouse Resiliency Group (VSRG), a peer-support program through the University of Texas School of Social Work, Fogle helps spouses to deal with the effects of PTSD.
The Steven A. Cohen Military Family Clinic at Endeavors offers the 12-week guided program in Killeen, Harker Heights and as two online groups.
"One thing I do hear a lot and have experienced myself is that we can sometimes feel like we are waiting for the other shoe to fall," Fogle said. "When things are good, it's difficult to fully enjoy them because we are watching for the bad times. When things are bad; Well, it feels like that's normal. It's a tough cycle to get out of."
Some of the effects of PTSD include loss of intimacy, angry outbursts or the avoidance of social activities, which can directly affect relationships.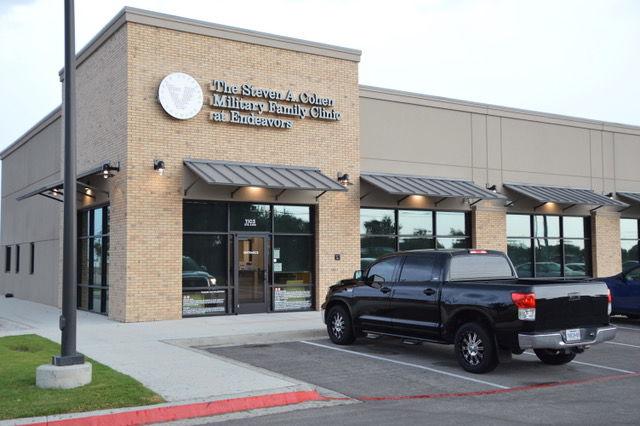 "Veterans may not feel or act like the same person they were when they left for deployment or the same person they were when they were in the service, and that can impact how they act in the family," Fogle said. "The spouse may really miss who the veteran used to be."
While the medical effects of PTSD mainly affects the service member, spouses can support in the treatment path to a certain extent.
"We can encourage our spouse to get help," Fogle said. "We can take care of our own mental health and physical health."
Other ways of showing support are to learn as much as possible about PTSD and connected medical issues. The curriculum of the VSRG aims to teach spouses about these topics.
"We have just revamped the curriculum for the fall session and it includes topics such as PTSD, trauma, moral injury, personal goals, finances and selfcare," Fogle said. "It is a great option for those spouses who are in a caregiving role."
While it is important to make the veteran know he is not alone, spouses need to set certain boundaries.
"The only person we can control is our own individual self," Fogle said.
Affected spouses can learn about symptoms and problems surrounding PTSD with counselors in the VSRG sessions.
Besides the VSRG program, the Steven A. Cohen Military Family Clinic at Endeavors in Killeen also provides free to low-cost individual and marital therapy sessions to veterans and military families.
The clinic is at 1103 W. Stan Schlueter Loop in Killeen.