Fort Hood soldier Cpl. Nakealon Keunte Mosley was served a court order on Aug. 31 concerning a child he had with another soldier. Four days later, on the night of Sept. 4, police say he fatally shot the child's mother, Sgt. Francine Martinez, soon after she left a Killeen club with friends.
According to Bell County court records, Martinez on Aug. 18 filed a "petition to establish the parent-child relationship," which is a necessary first step for courts to order child support and to handle issues of custody and visitation.
No hearings had been held on the case, but court records show that Mosley was served court paperwork by a Bell County Constable on Aug. 31, less than a week before the shooting.
Martinez died in the hospital on the night of Sept. 16, 12 days after police said she was shot by Mosley, 24. Police said in an affidavit that Martinez and Mosley had a previous dating relationship and have a child together.
Martinez, 24, was pronounced deceased by Justice of the Peace Cliff Coleman at 10:25 p.m. on Sept. 16, police said.
This investigation is currently being reviewed by the Bell County District Attorney's Office to enhance the current charge on the suspect, Killeen police said on Saturday.
Both Mosley and Martinez were assigned to the 1st Cavalry Division at Fort Hood.
"The 1st Cavalry Division is deeply saddened by SGT Martinez's passing. The unit's leadership is committed to supporting her family during this difficult time," the division said this week in a statement after receiving several questions from the Herald about the case. "We are fully cooperating with local law enforcement's investigation. Please direct any inquiries regarding the investigation to the Killeen Police Department. The Army does not comment on ongoing administrative or disciplinary matters to maintain the integrity of investigations."
The division did not answer questions on if any complaints were filed by Martinez concerning Mosley, or how the Army handled any such complaints. Both soldiers were with the 4th Infantry Division at Fort Carson, Colorado, before being stationed to Fort Hood.
Martinez joined the Army in April 2018 as a cannon crew member. After basic training at Fort Jackson, South Carolina, and advanced individual training at Fort Sill, Oklahoma, she was assigned to 4th Infantry Division in Fort Carson, Colorado.
"In December 2019, as part of a change of station move, Martinez was reassigned to 1st Cavalry Division in Fort Hood," according to 1st Cavalry Division officials. "She received a promotion to sergeant in June of this year. During her time in service, she completed a nine-month combat tour in Afghanistan where she earned an Army Commendation Medal with "C" device, the Global War on Terrorism Service medal and the NATO medal. For her service while stationed in the U.S., she earned the National Defense Service medal, an Army Good Conduct medal and a second Army Commendation Medal."
Mosley joined the Army in November 2016 as an automated logistics specialist. He also served with 4th Infantry Division in Fort Carson, Colorado and with 1st Cavalry Division in Fort Hood, according to the 1st Cavalry Division. He received a promotion to corporal in June 2018. During his time in service, he earned an Army Achievement medal and the Driver Mechanic Badge.
Mosley was being held in the Bell County Jail on Wednesday in lieu of bonds totaling $505,000, on a first-degree felony charge of aggravated assault against a family member and a Class A misdemeanor charge of discharging a firearm in the city.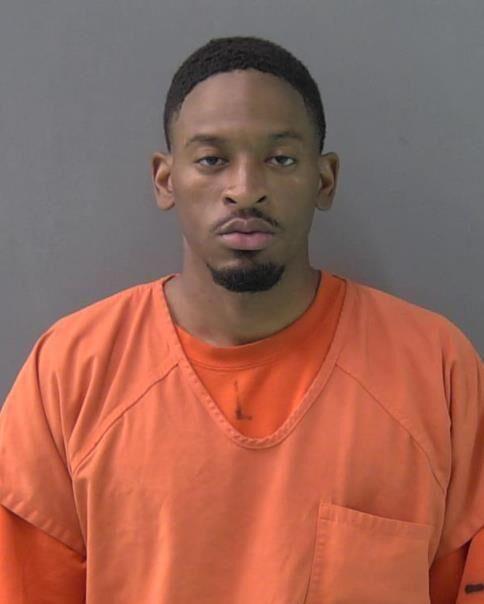 He is an active-duty soldier assigned to the 3rd Armored Brigade Combat Team, 1st Cavalry Division, on Fort Hood, post officials confirmed.
Sept. 4, 2021
Killeen police said that Martinez was at a nightclub with friends on Sept. 4. Mosley also was at the club that night, according to witnesses.
"Witnesses reported that Martinez left the club and the suspect approached her in the parking lot," according to the affidavit. "A verbal altercation took place before Martinez left in a red Dodge. The suspect followed in his white Chrysler. While traveling on a roadway, the suspect pulled up alongside the red Dodge and fired several shots from his vehicle into the Dodge."
Police found multiple spent 9 mm shell casings at the site of the shooting and found multiple bullet holes in Martinez's vehicle, according to the affidavit.
The shooting happened about 1:50 a.m. in the 100 block of West Elms Road. As officers were on their way to the scene, they were advised that a gunshot victim was transported by private vehicle to Seton Medical Center Harker Heights, according to the affidavit. She was subsequently being airlifted to Baylor Scott and White Medical Center in Temple, where she later died.
Images on Mosley's Facebook page showed the soldier posing with guns and writing questionable content in recent months.