An 18-year-old woman has died after being distracted by her cellphone and crashing into a Killeen welcome sign on Interstate 14 early Friday, police said.
Police identified her as Julianna Rae Allen.
Shortly before 4 a.m., "officers were dispatched to IH-14 westbound in reference to a 911 call about a major crash. Upon the officers' arrival, they located a white in color sedan on its roof and on fire," according to a Killeen Police Department news release. "The preliminary investigation revealed that the driver, single occupant, was distracted by her cell phone while driving westbound on IH -14 near mile marker 285. The driver failed to maintain a single marked lane, leaving the roadway while sliding sideways. The vehicle's wheels began to dig into the wet ground, eventually causing the vehicle to roll to the driver's side and striking the 'Welcome to Killeen' sign and landscape."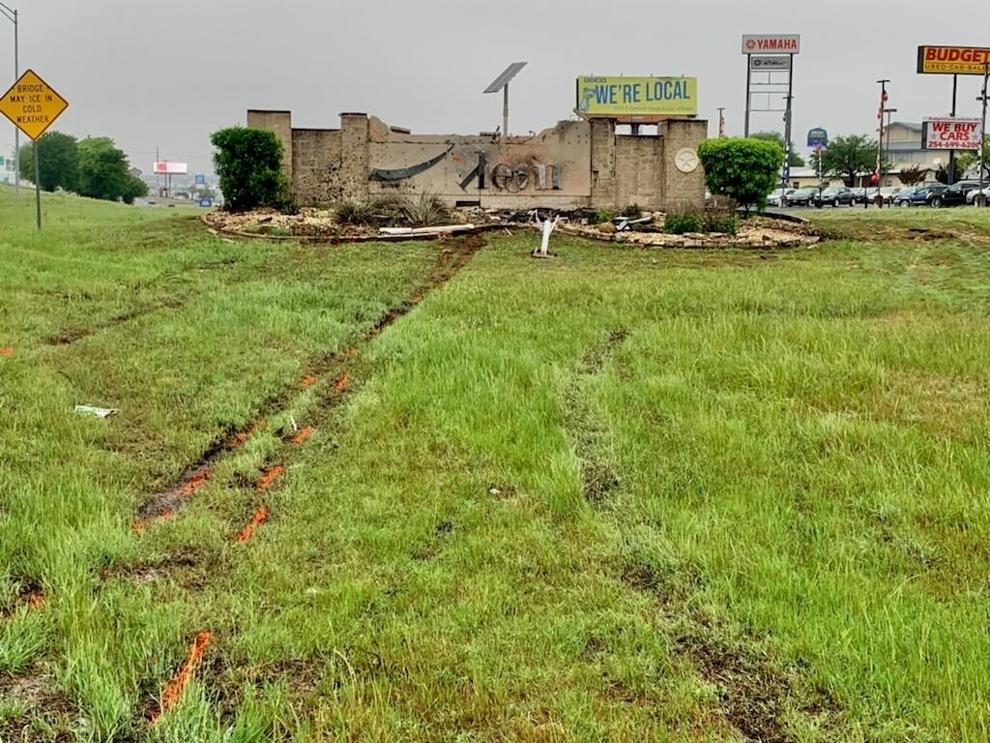 The woman died from the injuries and was pronounced deceased at the scene by Justice of the Peace Bill Cooke at 5:26 a.m., police said.
"We'd like to remind everyone to make safer choices while behind the wheel. 'It Can Wait'," police said in the release.
The Killeen welcome sign on I-14 near the Stan Schlueter Loop overpass in east Killeen was seen heavily damaged Friday morning, hours after the wreck.
City of Killeen spokeswoman Hilary Shine said it has not yet been determined if the sign will be repaired or when.