COPPERAS COVE — A Copperas Cove police officer who is accused of opening fire on an unarmed woman while he was off duty in a possible road rage incident has been arrested and is no longer with the department, officials said Friday.
Cove police identified the off-duty police officer as Eric Stoneburner, 45, who was arrested and charged Thursday with aggravated assault causing bodily injury/use of a deadly weapon. Stoneburner, a nearly five-year veteran of the department, resigned from the force prior to turning himself in to the Coryell County Jail Thursday, police said at a Friday morning news conference at Cove police headquarters. He has since been released.
"As a department, we cannot support Mr. Stoneburner's decision to use deadly force in the moment and manner in which he did," said Copperas Cove Police Chief Eddie Wilson during the news conference.
Wilson stated that the law, and the department's policy, limit the use of deadly force to situations when an officer reasonably believes that they or another person are in imminent and immediate danger of death or serious bodily injury.
"Because of the facts we have do not show that to be true, we agree with the decision made by the Department of Public Safety," Wilson said.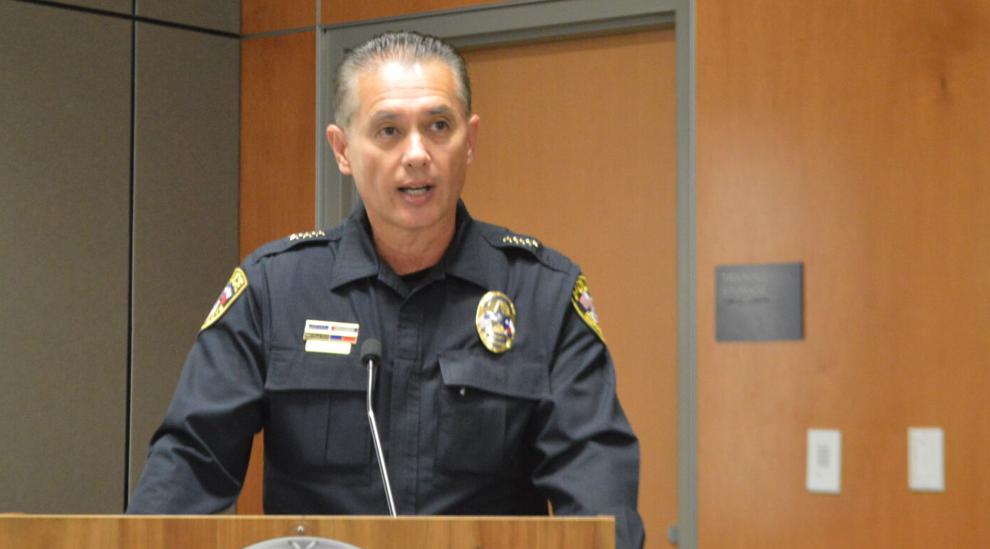 The Texas Rangers, a division of the DPS, have been investigating the incident. DPS has not concluded its investigation and is still holding a video as evidence.
Wilson could not specify what type of video it is or what the video contained.
He also could not comment on how Stoneburner should have conducted himself in that situation.
"It's not just a standard textbook way to handle every situation," Wilson said. "It is dependent on a lot of things and a lot of variables that we don't always see."
Dispatchers received multiple phone calls about the incident around 12:45 p.m. Sunday on the 1500 block of Robertson Avenue.
The woman who was shot, Copperas Cove resident Lacresha Murray, has spoken with media outlets, including the Herald, about the experience.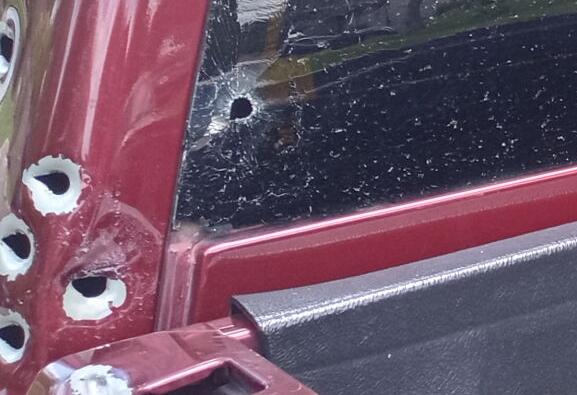 According to her account of the incident, she said she was returning home from a Mickey's Convenience Store Sunday afternoon when she began to feel ill.
That's when Murray said she did a U-turn to go to AdventHealth-Central Texas hospital in Killeen. As she was maneuvering the turn, Stoneburner sped around her and began moving slowly.
Wilson said that Murray was traveling westbound on Robertson Avenue and Stoneburner was traveling eastbound. Murray's turn occurred in the 900 block of Robertson Avenue.
"Mr. Stoneburner yielded as she backed toward the driveway and then decided to drive past the backing vehicle's front once space presented itself," Wilson said. "As he proceeded, she also started to move forward, causing both to pause to prevent striking one another."
She sped around him and he tailgated her, according to her account of the incident.
After attempts to create distance between the two vehicles, Murray said she got out of her vehicle to talk to Stoneburner.
"I said 'Man, what is your problem? I'm trying to get to the hospital,'" Murray said Thursday. "I didn't walk towards him or none of that. As soon as I said that, he pulled out his gun."
Murray said when she turned back to her vehicle, Stoneburner fired several shots, six of which struck her in the left arm, she said. Murray was treated and released from the hosptial the same day.
Wilson stated during the press conference that no vehicle chase or traffic stop took place during the incident.
Murray said Stoneburner did not identify himself as a police officer until after the shooting.
The affidavit
According to Stoneburner's arrest affidavit filed by the Texas Rangers, Stoneburner was driving a 2008 Dodge Dakota pickup with his 4-year-old granddaughter in the vehicle. Murray, 36, was driving a maroon Chevrolet 1500 pickup.
"Stoneburner and Murray nearly collided while Murray was affecting a u-turn maneuver," according to the affidavit.
Soon after, at the intersection of Robertson Avenue and Williams Street, Murray exited her vehicle and "walked towards Stoneburner's vehicle and stopped at the rear of her vehicle, with her right hand inside her waistband." according to the affidavit. Stoneburner also got out of his vehicle, and then "pointed his duty handgun and aimed it at Murray while commanding her to show her hands and stop."
Murray raised her empty hands, turned around and got back into her pickup through the driver's door.
"Immediately after Murray closed her driver's door, Stoneburner intentionally and knowingly used/discharged is handgun eight times towards the driver's seat — into the passenger compartment — of Murray's vehicle, striking Murray several times and causing her serious bodily injury," according to the affidavit.
As DPS continues to investigate the criminal aspects of the incident, the Copperas Cove Police Department is also conducting an internal investigation to determine if any department policies were violated.
Wilson said it is too early to determine which, if any, policies will change in the future.
"I can assure you that this event will serve as a training tool for our department," Wilson said.