Killeen police released body camera footage Tuesday of a local man who was shot and killed by a police officer during a mental health call earlier this month.
Patrick Warren Sr., a 52-year-old Black man who did not have a weapon, was fatally shot Jan. 10 by Killeen police officer Reynaldo Contreras after being shocked with a Taser stun gun in response to a mental health call from the family. The family and community members have called for the officer to be arrested and charged in the death.
The Killeen Police Department showed Contreras' body camera footage of the shooting to reporters at a noon news conference Tuesday at KPD headquarters in south Killeen. Afterwards, KPD released the video on its Facebook page and gave copies of the video to local media outlets, including the Herald.
At the news conference, KPD Chief Charles Kimble called the shooting a tragic event.
Kimble said police officers have limited tools when dealing with mental health cases, and he welcomes ongoing conversations on that topic.
"We don't want this to happen anymore," he said.
The body cam footage shows Contreras knocking on the door of Warren's home, in the 1600 block of Carrollton Ave., and then quickly going back outside. Close to 2 minutes later, Warren came outside, waving his arms and approaching Contreras.
Contreras, while shouting for the man to stop and then stay down, shocked Warren with a Taser and shot Warren near the front yard of the home.
"I had no choice, man. Dammit," Contreras said to another police officer who arrived moments after the shots were fired.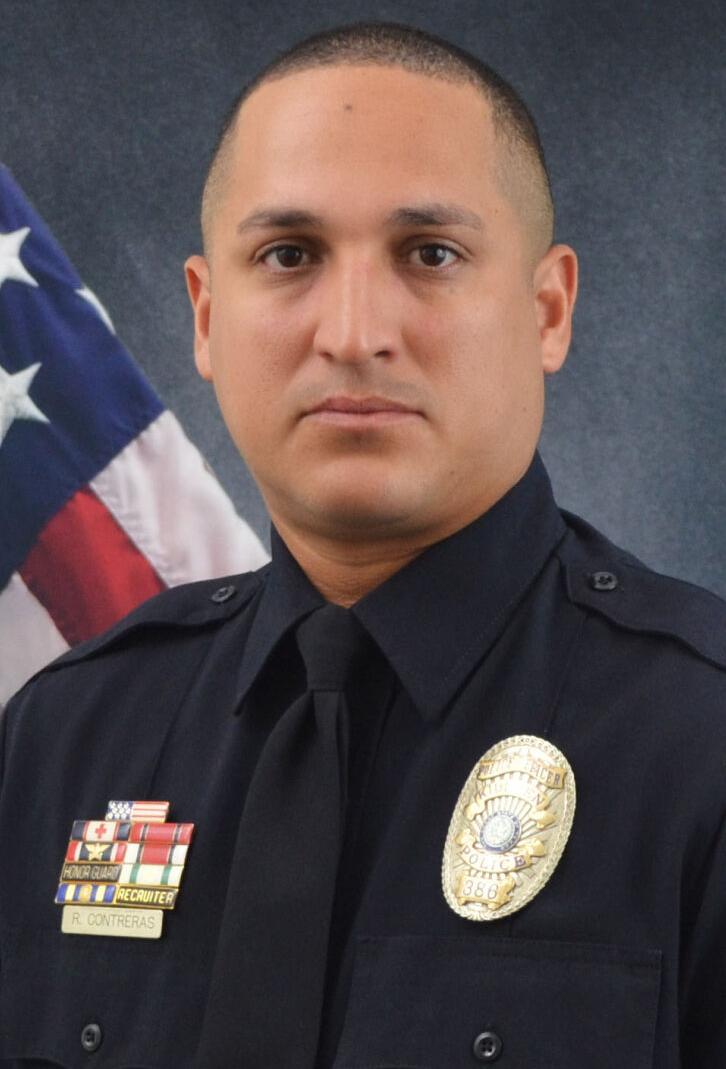 KPD released two videos: One, raw video from the body camera; the other, an edited video of the body camera footage that also includes a narrator describing Contreras' specific actions during the encounter.
"He just charged me after I Tased him," Contreras can be heard saying in the video. He also yelled at Warren's family members to stay back. They had seen the shooting from the front of the home.
While paramedics were treating Warren, Contreras recited "The Lord's Prayer" while standing next to Warren.
Since the shooting, Contreras has been on administrative leave as KPD detectives and the Texas Rangers investigate, which is normal protocol for officer-involved shootings.
Kimble said Contreras is a well-trained officer, and is not sure if additional training would have helped in the situation. Contreras had the 40 hours of mental health training mandated by the state as well as an additional 40 hours, according to KPD.
"If I had a thousand hours of training, what could I have done to stop that?" Kimble said.
Contreras was there "to help," Kimble said.
"Someone in that house picked up 9-1-1 and called for help. We have a duty to help people, that's what we do, we help people," the chief said. "Officer Contreras, he doesn't have the ability, like we have right now, to look at videos and pick them apart, he was going there because someone ... needed help and that's what we do — we go to help people and figure it out once we get there."
Kimble was also asked on multiple occasions about mental health training for officers and how that could have helped the situation.
"We all have what's mandated by the state; we have more officers that have extra training and I think Officer Contreras is one of those that has extra training," Kimble said. "We're looking at it from a system-wide perspective to figure out how do we work on this so that we can avoid something like this?"
Contreras was the only officer on scene when the shooting took place and Kimble addressed that during the press conference as well.
"There were two officers dispatched to this call. We don't get there at the same time, I don't know how close Ray was when he got the call. If you heard, someone in the house needed help," Kimble said. "What you do when you hear yelling and screaming, as we heard here, Ray let the occupants know that he was outside. He rang the doorbell to see how he could help. We can't always wait."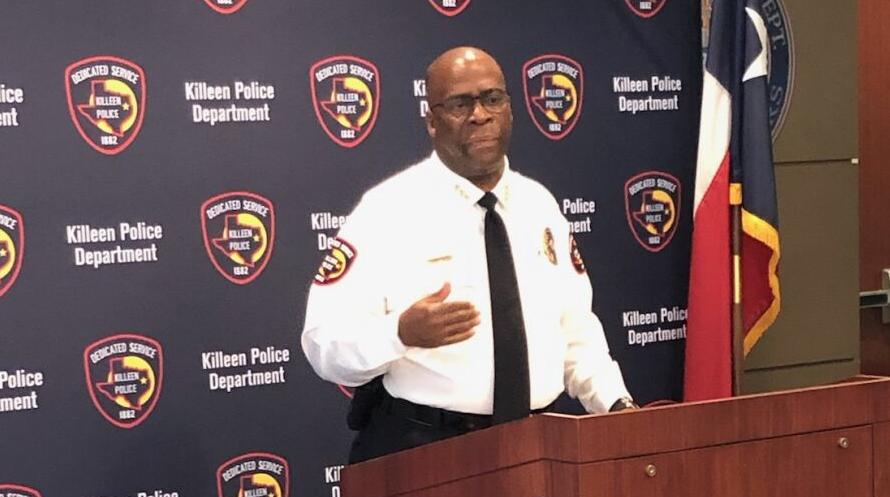 Kimble added that after Contreras entered the house, he learned that he needed the help of another officer and he went outside to wait for help. While waiting for help, Warren exited the home and began moving toward Contreras.
During the press conference, Kimble was asked about Contreras's communication with the family in the home and whether or not more communication could have been had between the family and Contreras.
"I think everyone knew he was outside. He stood outside for a minute and 47 seconds I believe, and there was at least Mr. Warren, there were two other adults down the hallway, there's I think two adults in the room to the right, that's minimum, and they all saw Ray leave. So, it would have been an absolutely perfect, ideal situation for one of those adults to come out and explain what's going on. I hate to 'what if' it, but he was outside and waiting for someone to come out," Kimble said.
Warren was shocked with a Taser by Contreras first but was able to get up and continue toward Contreras. Kimble addressed the Taser used and what happened.
The Taser model was an X26P Taser, according to KPD, and that model has been used by the department for at least the last four or five years.
Kimble mentioned that, from his view, watching the body cam video, Warren can be seen pulling the Taser prongs out of himself as he is getting up to continue toward Contreras.
"From all indication, that Taser was working as prescribed. I have been Tased before, I've seen people get Tased and that is not a normal reaction," Kimble said. "People go down, Mr. Warren went down ... I think what you saw was abnormal, that was not normal behavior. I personally have never seen someone get Tased, get up and rip the Taser out of their body, and I'll add that there is probably 400 years of police work in this room and I think we would be challenged to come up with a handful of people that have ever done that."