Killeen residents are planing a peaceful protest today joining Americans across the country expressing strong reactions to the death of George Floyd who died while in police custody in Minneapolis Monday.
Video footage shows handcuffed George Floyd pinned under three police officers, with one officer later identified as Derek Chauvin pressing his knee to Floyd's neck.
"I can't breathe," Floyd said on the video while bystanders plead with the police. After more than eight minutes pinned to the street, Floyd's body goes limp on camera and he was later pronounced dead.
Chauvin was arrested Friday and charged with third-degree murder and second-degree manslaughter.
Killeen Police Chief Charles Kimble said he was disgusted as he watched the incident caught on security cameras and recorded by bystanders.
"When I first saw the tape ... I was in shock. I didn't believe what I was seeing," Kimble said.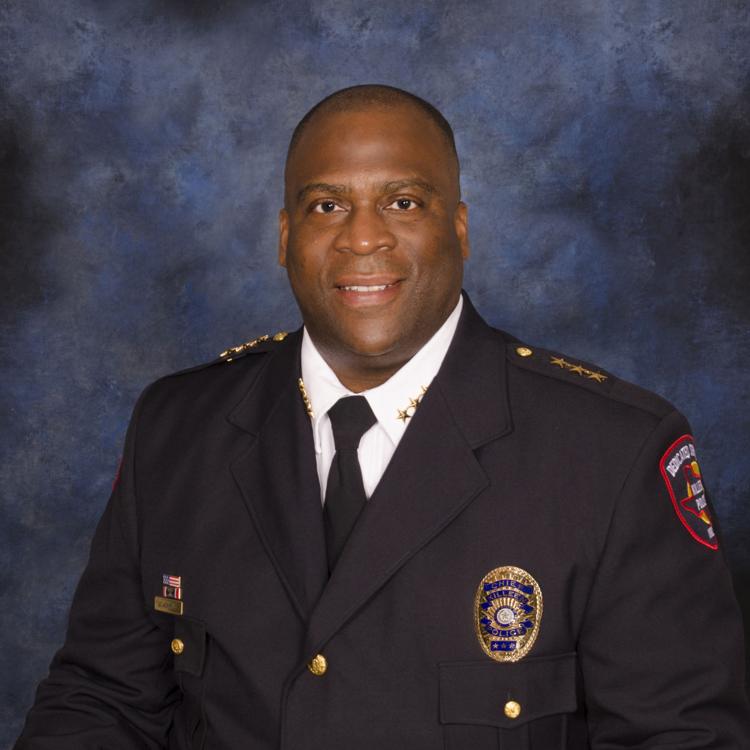 Kimble said he became disgusted as he watched the footage of another officer who took a similar oath of office as he had behaving in that manner.
"To literally watch a person's life leave his body at the hands of a police officer was literally disgusting," Kimble said in a phone interview with the Herald Saturday.
Almost 100 Facebook users sharing in that sentiment and have said they plan to attend the protest at 3300 S. Fort Hood St. in Killeen at 7 p.m. Sunday. Another 160 Facebook users indicated they are interested in the event, but have not made firm plans to attend by Saturday afternoon.
In light of social distancing recommendations because of COVID-19 precautions, event organizers have encouraged protesters to wear masks.
Sunday evening's candlelight vigil titled, "Let's Move" is intended to be a peaceful protest, according to organizer Reshard Jevon Hicks, who is hosting the event along with five other organizers.
"This is what they think of us as, y'all; animals. Let's not give them what they expect," Hicks posted publicly on the event's information feed. "Kids will be there. Let's show our kids better. Let's not give the enemy what they expect."
Following a prompt on his Feely news app, Killeen resident and Army retiree Elliott Crawford said he intends to attend the protest with his wife Tish Crawford and their 7-month-old daughter Ritchie Rae Crawford.
"The latest egregious, senseless killing of an unarmed, handcuffed black man, George Floyd, by the knee of a white police officer highlights the gross injustices, atrocities and racism enacted on the black community — especially black men," Elliott Crawford said.
Along with Floyd's death, Crawford said he reflects on the deaths of Ahmaud Arbery, Breonna Taylor, Eric Garner, Tamir Rice, Mike Brown, Sandra Bland, Treyvon Martin, Emmitt Till, Medgar Evers and Martin Luther King Jr.
"We see the countless acts of violence like lynchings, attack dogs, bombings, fires, fire hoses on our people with no justice," Crawford said. "So we participate to help bring awareness to that plight, which the black community has endured for centuries. We participate to show Mr. Floyd's family that they have love and support — even in a small military town called Killeen, Texas."
Crawford said he hopes to demonstrate that all racial backgrounds and ethnicities can join together to denounce police brutality on people of color and stand up for human dignity and respect.
"We participate because it's our duty to our God and our black community to peacefully protest against inequality, bigotry, racism, injustice and police brutality," he said.
KPD chief
KPD will have a presence at the protest, according to the chief.
"We will have a professional police force there to make sure it goes off without any problems," Kimble said. "They don't have an enemy here at the Killeen police department. We're going to do our jobs as professionally as possible."
Whether for raising awareness of social injustice or other issues residents are passionate about, Kimble said he supports the constitutional right to protest peacefully.
Kimble said the Killeen police force is governed by a value for human life and an accountability for their actions.
"The value of human life is part of our DNA as an organization; it's in our general orders, our policy, and even in our informal conversations with our officers and supervisors," Kimble said. "If you don't value human life, this isn't the profession for you."
In reference to Floyd's death in Minnesota, Kimble said he understands the frustrations being expressed across the country.
"I understand it personally and professionally," Kimble said. "I understand the need to protest — there are many examples throughout the history of the country where change was brought about through peaceful protest."
But when the line is crossed mixing criminality with peaceful protests it can do more harm than good, Kimble said, adding there was a peaceful demonstration in front of KPD headquarters in south Killeen on Saturday.
"I am proud of our relationship with the city of Killeen and the community leaders," Kimble said. "We just had a non-eventful protest down at the police station and the protesters were able to say their peace with no clashing with the police department because of the relationships we have garnered with the leadership in our communities."
Another way Kimble suggested individuals can work change in the community is political action.
"Hold your elected officials and police and police chief accountable," Kimble said. "How we vote and how we spend our money — that's one of the greatest ways to do that. When we want to affect change, we vote change in."
Moving forward, Crawford suggests healing racial tensions in America is a change of lifestyle and a way of life.
Crawford said people of all ethnicities would do well to honor and learn from one another's unique cultures and backgrounds.
Crawford said the historic tension between black and white America reverberates today, but studying the history of other races and the positive aspects of their culture can help ease that tension.
"If you don't know where to start when trying to learn the other culture, ask someone in the culture — I promise you they will take no offense," Crawford said. "When one of my white brothers or sisters ask me about what to read or watch to learn more about African-American history, I am so impressed and honored."
Understanding can help people empathize with the pain of others and show compassion, Crawford said.
Speaking out against heinous crimes on social media and among family and friends can help broaden the perspective of others around you, Crawford said.
"Champion causes and foundations that support other culture's issues," Crawford said. "Not only do we need each other's voices, we need their actions."
While Crawford hopes to see an increase in unity and respect toward people of all races, he said popular movements promoting, "color-blindness" is actually hurtful and offensive to him.
"Our triune God made us all in his image and likeness — meaning humankind must be diverse because the Trinity is diverse," Crawford said. "When well-intentioned people deny my blackness, they deny a huge part of who I am. God in his sovereignty made me black, so instead I want you to embrace my blackness, adore my blackness — see your color and recognize that it is beautiful."
NAACP
The local NAACP will not be participating in any public protests or marches due to the virus pandemic, according to TaNeika Driver-Moultrie, president of the Killeen Branch of the NAACP.
"The number of covid cases continue to rise in Bell County; the health and safety of our community members is important," Driver-Moultrie said Saturday. "The Killeen Branch NAACP are hurt, angry and upset with recent events that continue to plague this nation. Last night we witnessed many disheartening protests going on. The answer is not violence for violence. We will Plot, Plan, Strategize, Organize and Mobilize through legislation and get out the vote."
The most powerful impacts individuals can make today are speaking truth positively, being engaged productively and showing up to the polls and voting, she said.
"Dr. King marched for a cause in a nonviolent manner always," Driver-Moultrie said. "His goal was to be the change he wanted this Nation to be. Let not his legacy be in vain nor the lives of Trayvon, Sandra, Eric, Michael, Ahmaud, Breonna, George and the countless others."