For many, perhaps everyone, 2020 will go down as a year they'd rather forget. However, the huge news that came in 2020 is unforgettable.
By March, the coronavirus had swept into the world, the nation and Central Texas, drastically changing the way people work, shop, eat and live. It ushered in changes to the Killeen-Fort Hood area that will likely leave lasting impacts to the local landscape. It impacted everyone.
A month later, on April 22, a Fort Hood soldier went missing. Frantic searches, protests, blame and a national spotlight on Fort Hood followed. Eventually it was discovered that Spc. Vanessa Guillen had been reportedly killed by a fellow soldier. Her body was found more than two months later near the Leon River south of Temple.
Her story, too, had a profound impact on the area, changing the way Fort Hood — and the Army — treats its soldiers in general, and especially if they go missing or report sexual misconduct.
While COVID-19 and Guillen's case dominated many of the headlines in the Herald this year, there was a lot of other big news — from elections to homicides.
Here is a look at the top stories the Herald covered in 2020:
Coronavirus
The coronavirus found its way to Central Texas is March, and it has undoubtedly disrupted life in many aspects.
On March 23, Bell County Judge David Blackburn issued the first shelter at home order. It was the first of its kind in the Central Texas area.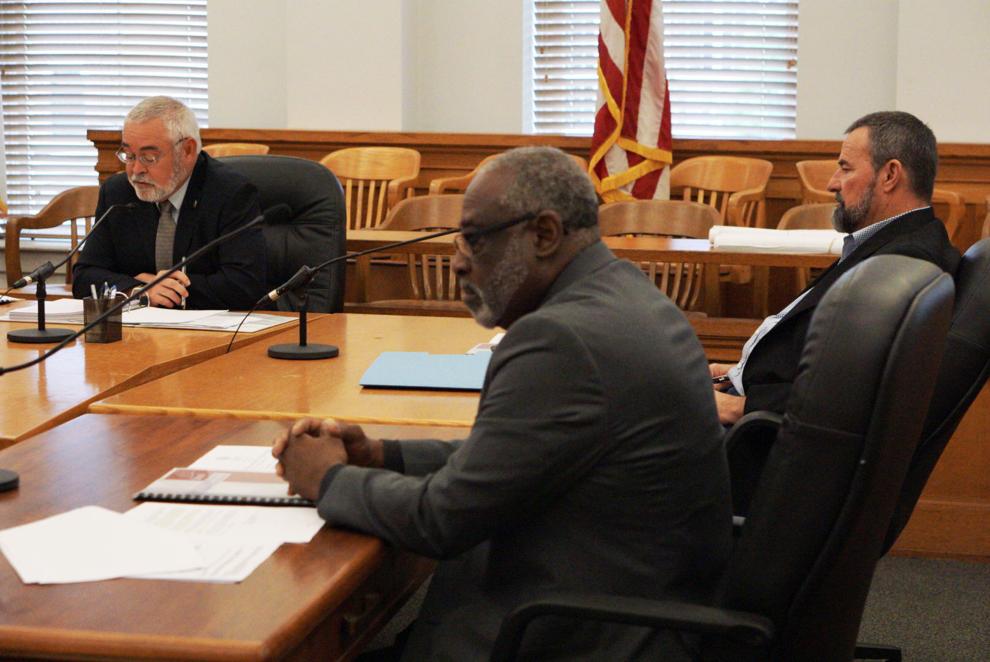 At the time, there were at least 10 confirmed cases of the virus in Bell County.
Blackburn had issued a disaster declaration the week prior to the shelter at home order.
The declaration banned gatherings of 10 or more people in a single room or other confined or enclosed spaces. It also limited restaurant services to take-out and drive-through orders only and shuttered bars, gyms and entertainment venues.
Some businesses began reopening in May under Gov. Greg Abbott's phased reopening plan.
The first case of the virus in the local counties was confirmed March 15 in Bell County, March 24 in Coryell County and April 3 in Lampasas County.
Coryell County Judge Roger Miller issued a disaster declaration on March 13.
Lampasas County Judge Randall Hoyer issued a shelter at home order April 1.
For more on the Bell County shelter at home order from March, go to http://bit.ly/KDH2020Coronavirus.
As the coronavirus pandemic began in March, everyday items such as toilet paper, paper towels and cleaning products became harder to find.
Area residents began to stock up in preparation for staying home.
Area retailers such as H-E-B, Walmart and Sam's Club began imposing purchasing restrictions in an effort to keep shelves stocked longer.
Area residents also found it harder to eat at restaurants.
A Killeen family of eight was denied a table at a Harker Heights restaurant in May, because their family size exceeded the recommended number for restaurant seating.
For more information, go to http://bit.ly/KDH2020PandemicDining.
Vanessa Guillen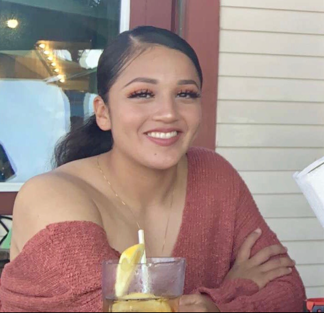 Guillen, 20, was found dead at end of June in East Bell County after she was reported missing from Fort Hood since April 22.
A suspect in the case, Fort Hood Spc. Aaron David Robinson, fatally shot himself July 1, and another suspect, Killeen resident Cecily Aguilar, is in custody on federal charges.
Aguilar told investigators that Robinson on April 22 struck a "female soldier in the head with a hammer multiple times at his arms room, killing her on Fort Hood."
Guillen reported to family members that she was sexually harassed at Fort Hood prior to her disappearance, which the Army is investigating.
A bill which aims to allow members of the military to report claims of sexual harassment and abuse outside their immediate chain of command was introduced into Congress on Sept. 16.
The latest action on the bill was from Sept. 16, when it was referred to the House Committee on Armed Services after it was introduced, according to congress.gov.
Guillen's death also sparked a petition on change.org to shut down Fort Hood. As of Tuesday, that petition had 1,245,564 signatures.
On Oct. 20, the Army briefed Guillen's family that the investigation concluded that Vanessa's death was "in the line of duty." The Army conducts a line-of-duty determination for all soldier deaths, according to a news release.
To read the full story on the line of duty death determination, go to http://bit.ly/KDH2020Guillen.
For more stories on Guillen, go to kdhnews.com.
Fort Hood investigation
At Fort Hood, sexual assaults and harassment claims are "significantly" underreported, the program to prevent such incidents is structurally flawed, there are no established procedures for when a soldier doesn't show up for duty, and Army detectives who work at Fort Hood are understaffed, inexperienced and overloaded with criminal cases.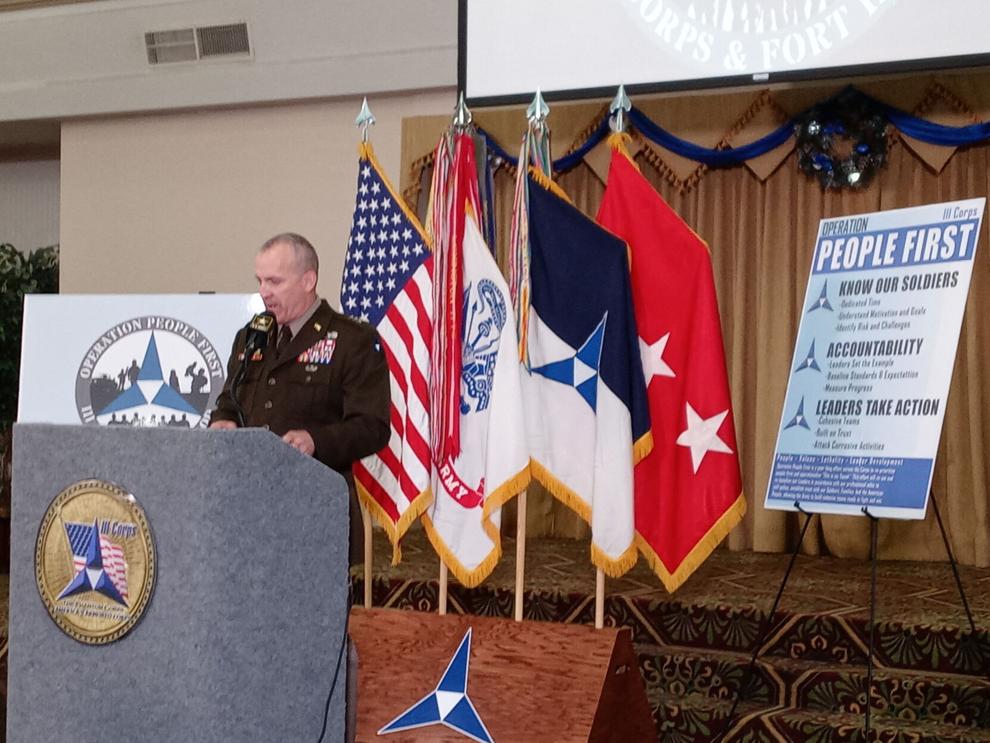 Released Dec. 8, the 152-page report, written by the Fort Hood Independent Review Committee commissioned by Secretary of the Army Ryan D. McCarthy, came up with nine findings and 70 recommendations during its three-month review of Fort Hood.
According to the report, the committee was directed to "conduct a comprehensive assessment of the Fort Hood command climate and culture and its impact, if any, on the safety, welfare and readiness of our soldiers and units."
The committee determined that during the time period covered by the review, the command climate relative to the Sexual Harassment/Assault Response and Prevention Program, or SHARP, at Fort Hood was ineffective, to the extent that there was a permissive environment for sexual assault and sexual harassment.
The committee was commissioned in response to the death of Spc. Vanessa Guillen, a soldier who went missing April 22. Her remains were found two months later near the Leon River south of Temple.
The committee's 70 recommendations to address the nine findings include areas such as the SHARP program, Criminal Investigating Division and how to deal with a missing soldier.
To read the full story, go to http://bit.ly/KDH2020FHreport.
Protests
In the wake of the disappearance of Spc. Vanessa Guillen, some Hispanic organizations sponsored protests near the corner of North Fort Hood Street and West Rancier Avenue in Killeen.
The first protest was organized by Alianza Latina Internacional, a Houston-based human rights organization, on May 22.
Beginning June 12 and following every Friday through Aug. 28, the local chapter of League of United Latin American Citizens (LULAC) hosted them.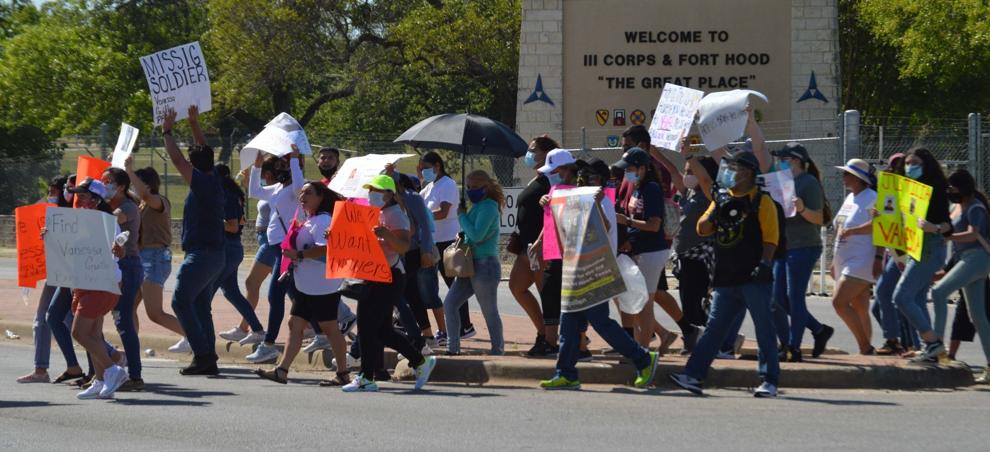 Although various activities have happened at the intersection since Aug. 28, the weekly protest have ceased.
For more information, go to http://bit.ly/KDH2020GuillenProtests.
For more on the protests, go to kdhnews.com.
Killeen homicides
The city of Killeen tied 1991 for the most homicides with 30 after a Dec. 17 shooting death of a woman.
One event — the Luby's shooting on Oct. 16, 1991 — caused the numbers to be that high, with 23 recorded that day.
Tonya Denise Dixon, 45, was shot inside a residence in the 300 block of South 10th Street in Killeen on Dec. 17, and later died at a hospital, police said.
Officers with the Killeen Police Department were sent to the residence around 9:15 p.m. Thursday in reference to a 911 call about a shooting victim, according to a news release from Killeen Police Department. Upon the officers' arrival, they located a woman suffering from several gunshot wounds. Officers started to perform life saving measures until paramedics arrived.
Dixon succumbed to her injuries and was pronounced dead at 11:29 p.m. by Justice of the Peace Cliff Coleman at Baylor Scott & White Medical Center in Temple. He ordered an autopsy to be performed at the Southwest Institute of Forensic Science in Dallas, according to the release.
In 2019, there were 16 homicides, and 18 in 2017.
Charles Kimble, the KPD chief of police, issued a statement on Killeen reaching 30 homicides this year.
"To date, the Killeen Police Department has thirty homicide investigations, 25 Criminal homicides and five non-criminal homicides (i.e. self-defense, accidental, age of offender). 2020 has been a challenging year in many aspects, to include crime," Kimble said. "In a review of preliminary statistics, crime is trending down in some categories but, Killeen's violent crime is following a national trend of increasing incidents. The department continues to work with our partners to find the root causes of violent crimes but admittedly, the COVID pandemic has challenged us in ways that no one has experienced. The department remains committed to keeping the community safe in these challenging times."
For more on this story, and a complete list of all other homicides, go to http://bit.ly/KDH2020Homicides.
KPD Changes
In the wake of the death of a Minnesota man, George Floyd, national protests reached Killeen. One of the main protests in Killeen was held May 31 in the Tabu parking lot in Killeen.
Hundreds of area residents showed up for the peaceful protest and candlelight vigil.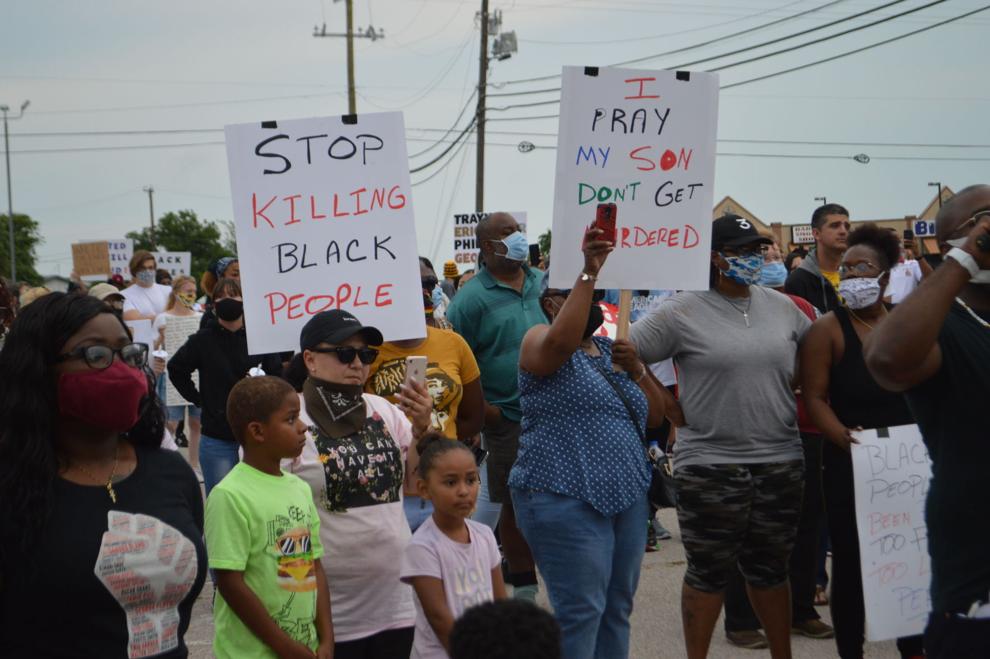 Some held signs, such as Anika Bass, who held a sign that said "Don't sit back and be silent!!"
Killeen Police Chief Charles Kimble said he was disgusted when he saw the viral video of Floyd's death and vowed to not let it happen in Killeen.
Also during the protest, residents were vocal about justice for the 2019 death of James Scott Reed, 40, who was killed during a no-knock KPD SWAT raid at Reed's house at 215 W. Hallmark Ave.
Later in the year, the Killeen Police Department made some changes to its no-knock warrant policy. What began as a temporary, 90-day suspension of narcotics-only no-knock warrants, KPD announced in October that it would make the change permanently for drug-related warrants.
"We will continue to conduct no-knock search warrants on murder suspects, certain hostage situations, violent and dangerous offenders and any exigent circumstances that meet the warrant criteria," according to Kimble in a letter.
For more information, go to http://bit.ly/KDH2020KPD or http://bit.ly/KDH2020Floyd.
House Fires
In August, multiple houses under construction in the Harker Heights-Nolanville area started to burn down.
By late November, seven such fires were reported, destroying or heavily damaging the houses.
No one lived in the homes, and in some cases, electricity was not yet hooked up. But they all had a connection: They were all in the same general area, they were under construction and they were all mysteriously catching on fire overnight. Some were reduced to ash.
As neighbors grew anxious, fire investigators scratched their heads trying to find the cause: Were the fires caused by accident? Where they even connected?
A break in the case came on Nov. 22, when a Harker Heights resident, Willie Lee Williams, 75, was arrested and subsequently charged with arson after being caught shortly after starting a fire in a home in the 1900 block of Horatio Street in Nolanville.
Williams has only formally been charged with arson for that fire. As of last week, he was in the Bell County Jail with a bond of $60,000. Harker Heights police units were in the area and observed Williams' vehicle leaving the scene with visible fire coming from a house under construction, according to a news release from Bell County officials.
As the investigation continues, investigators also said arson has been determined as the cause in several of the fires.
For more information on these fires, go to
http://bit.ly/KDH2020Fires
.
Killeen Leadership Changes
On Nov. 12, Justice of the Peach Bill Cooke swore in three brand new Killeen city councilmembers, whom voters elected on Nov. 3.
Rick Williams, Mellisa Brown and Ken Wilkerson prevailed in a crowded field of 10 candidates, ousting incumbent Hugh "Butch" Menking, who was seeking another term.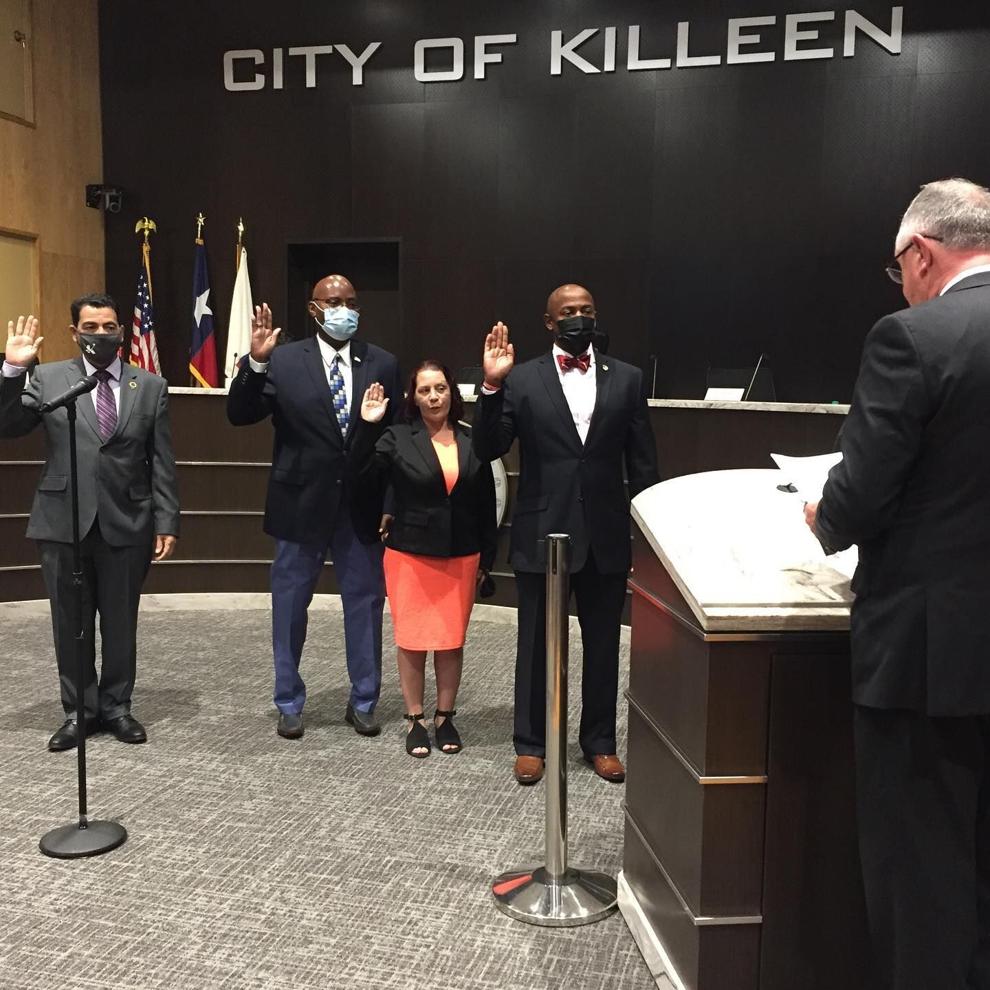 Wilkerson won the largest percentage of any candidate, with 16.4% with 13,794 votes, followed by Williams at 15.49% and 13,022 votes, and Brown with 14.3% and 12,090 votes. Revised totals from the county maintain this proportion: Wilkerson, 13,919, Williams, 13,140, and Brown at 12,194.
Councilmember Shirley Fleming was also voted in unanimously as mayor pro tem, replacing Councilmember Jim Kilpatrick in that position.
Fleming was nominated for mayor pro tem by fellow Councilmember Debbie Nash-King, who said she did so because Fleming has has devoted more than five years to the City Council and the community.
In a 5-0 vote on Dec. 15, the council approved the hiring of James Kubinski, currently an assistant chief with the Naperville, Illinois, fire department.
City Manager Kent Cagle had earlier announced his intention to hire Kubinski as the next chief of the Killeen Fire Department, following the retirement of Chief Brian Brank in July.
Kubinski, 45, has served in firefighting for 25 years, the last 20 of which with the City of Naperville.
Kubinski is expected to begin his duties with the Killeen Fire Department in early 2021.
For more information on all these stories, go to http://bit.ly/KDH2020SwornIn, http://bit.ly/KDH2020Fleming and http://bit.ly/KDH2020Kubinski.
Executions
Christopher Vialva and Brandon Bernard, two former Killeen men, were executed a couple months apart from each other for their roles in the slayings of Todd and Stacie Bagley on Fort Hood property in 1999.
Vialva was executed in Terre Haute, Indiana, on Sept. 24, and Bernard was executed in Terre Haute on Dec. 10.
After carjacking the Bagleys, who were from Iowa, Vialva is alleged to have driven them around for several hours in the trunk of the car. At a remote area, located on Fort Hood property, police said Vialva shot Todd Bagley in the head and Stacie Bagley in the face. Bernard set the car on fire.
Todd Bagley died instantly, and Stacie Bagley died of smoke inhalation.
For more information, go to http://bit.ly/KDH2020Bernard and http://bit.ly/KDH2020Vialva.
Elections
A long ballot in the November presidential election became longer in March when local municipalities voted to postpone the May 2 elections.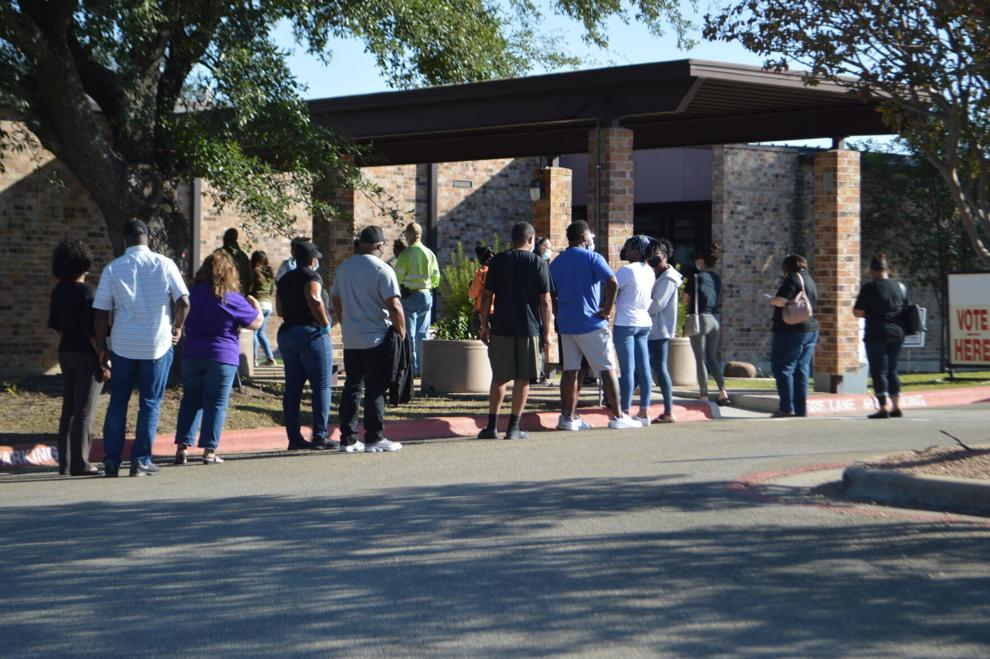 With the postponements, voters cast ballots for races from city council to president. In some precincts, ballots were two to three pages long.
Due to the coronavirus, Gov. Greg Abbott issued a proclamation on March 18 allowing for the postponement of local elections.
The city of Lampasas was the first to postpone local elections, doing so on March 23. Killeen and Harker Heights followed suit March 24. The KISD school board postponed its election March 31.
Kempner also postponed its local elections until November.
On May 26, the Killeen Independent School District board of trustees voted unanimously to cancel the $265 million bond election.
The proposed $265 million initiative was broken down into two bonds. The first was for $209 million and the second was for $56 million.
For more information, go to http://bit.ly/KDH2020Election and http://bit.ly/KDH2020Bond.
Honorable Mentions
While perhaps not rising to the top 10 Herald stories of the year, the following were still big news in 2020:
Cove triple murder
Around 9:30 p.m. Dec. 12, Copperas Cove police entered a residence in the 1300 block of Fairbanks Street after a call for a welfare check. Upon entry, they saw Cove resident Bryan Richardson near three deceased individuals — two of whom were children — that police identified as Richardson's family, according to an arrest affidavit.
Upon entry into a room, they saw Richardson lying on a bed.
Under the comforter was a woman police identified as his wife, Kiera Michelle Ware. Police also found two juveniles they identified to be his children on the bed.
Police did not release the identities of the children.
For more information, go to http://bit.ly/KDH2020TripleMurder.
Remains found
In the subsequent search for Guillen, the remains of another Fort Hood soldier, Pvt. Gregory Wedel-Morales, were found June 19 on Florence Road in Killeen.
Wedel-Morales had been missing since August 2019 and had been given "deserter" status by the Army since September 2019.
Killeen police are investigating his death, and foul play is suspected.
For more information, go to http://bit.ly/KDH2020Remains.
Fort Bliss soldier
Pvt. Glendon Oakley, an Ellison High School grad and former Killeen resident, who aided in stopping the Walmart shooting in El Paso on Aug. 3, 2019, was found dead at Fort Bliss on April 8.
President Donald Trump commended Oakley for his actions after the event.
Oakley was later arrested in Harker Heights after he was discovered AWOL from Fort Bliss. His arrest made national headlines.
For more information, go to http://bit.ly/KDH2020Oakley.
KISD spokeswoman arrested
An Oct. 14 domestic incident in Waco led to the arrest of Killeen ISD's chief public information officer, Taina Maya.
Waco police confirmed on Oct. 16 that she had been arrested and charged with assault-family violence, a misdemeanor.
Maya said that she immediately notified the Killeen school district about the arrest, even though the charge is not among the "reportable offenses" that requires an employee to notify the district.
Reportable offenses in the district include driving while intoxicated or criminal allegations involving children.
For more information, go to http://bit.ly/KDH2020KISDarrest.
School Names
The Killeen school board voted to name several new schools in the district, including the new high school, which during a Dec. 8 board meeting, was named Chaparral High School.
The board of trustees voted 4-3 for the name.
Earlier in October the new elementary school on Azura Way became the Pat Carney Elementary School. Carney is a former educator who died in the 1991 Luby's shooting.
For more information about the process of naming a school and the other school names chosen, go to http://bit.ly/KDH2020SchoolNames.
Construction continues
An ongoing project on Interstate 14 continued.
The purpose of the project is to widen the interstate from two lanes of travel to three lanes of travel in each direction from Harker Heights to Belton.
The total project spans more than 7 miles and will cost around $90 million, according to the Texas Department of Transportation.
The speed limit around Nolanville was reduced from 75 to 65 mph, and signs were put in place early in January.
For more information, go to http://bit.ly/KDH2020Interstate14.
Proposed apartments
A proposed upscale apartment complex could be built near the intersection of Business 190 and W.S. Young Drive in Killeen.
If built, the complex will take up 25.77 acres of land.
The proposed apartment complex would be made up of 368 units, a number subject to change, geared toward a wide income level.
Prior to approval, the city council has been asked to create a Public Facility Corporation.
A public facility corporation, as defined by a city report, is to allow broad power to finance or to provide for the acquisition, construction, rehabilitation, renovation, repair, equipping, furnishing, and placement in service of public facilities in an orderly, planned manner and at the lowest possible borrowing price.
For more information, go to http://bit.ly/KDH2020Apartments.