It wasn't your typical high school graduation, but these are not typical times. Instead of walking the stage in front of smiling family and friends, the Gatesville High School Class of 2020 watched themselves accepting their diplomas in a pre-recorded production that was shown at the city's historic drive-in theater on Thursday night.
Folks who couldn't attend the graduation celebration at the town's Last Drive-in Picture Show can watch the production on the district website or Facebook page.
"Tonight is the culmination of 13 years of hard work," said Gatesville High School Principal Yancey Sanderson.
The Class of 2020 valedictorian and salutatorian both spoke about the importance of overcoming challenges such as what the coronavirus presented.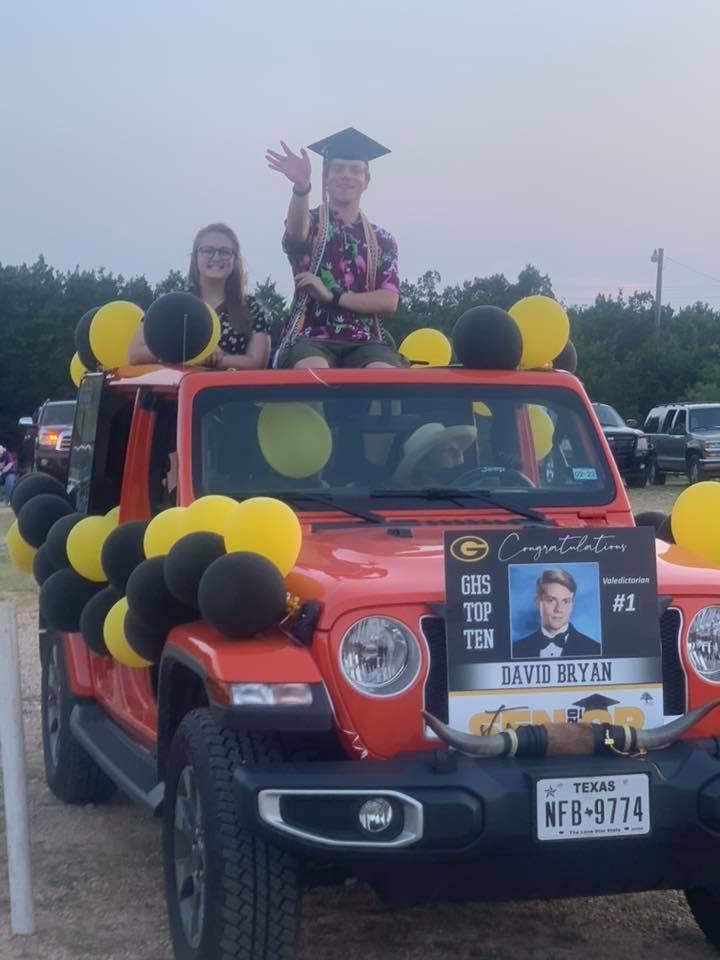 "From the best of times to the worst of times, we always look on the bright side," said Salutatorian Mason David Edwards. "Our adventure isn't over; it's just begun. We made it."
Valedictorian David Randall Bryan reminded his fellow graduates that troubled times are nothing new.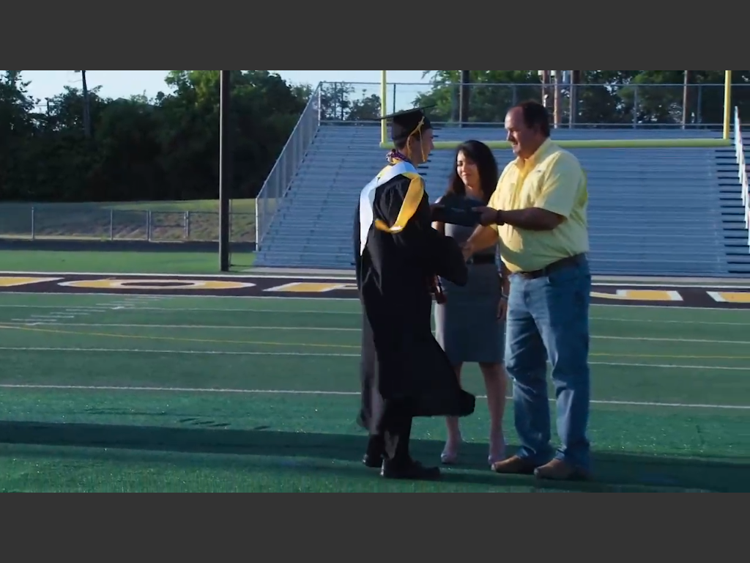 "We'll continue to face adversity but we'll overcome that adversity because adversity will not define us," he said. "Burdens will not define us, but how we move on from it will."
Although the coronavirus was on the minds of speakers, the district also has dealt with student deaths over the past few years. Two separate car accidents last spring took the lives of three students.
"Before we certify these seniors for graduation, I would like to take a moment to honor and remember two students who are no longer with us but would have graduated tonight, Clancy Lawhorn and Chloe Janisch," said Barrett Pollard, Gatesville ISD superintendent, during the ceremony.
Janisch was 17 years old when she was killed in a car accident on May 23, 2019, and Lawhorn was 16 when he was killed in a car accident on Dec. 14, 2017.
"We want the families of these students to know that we think of these young people often and we're thinking of them tonight," Pollard said. "They will always be Gatesville Hornets."
Two 16-year-old Gatesville High sophomores, Kyle Tennison and Ethan Sandell, died in an early-morning car accident on April 27, 2019.
They would have been in the Class of 2021.