The vehicle registration office in Killeen, 307 Priest Drive, was closed Friday morning after an employee tested positive for the coronavirus, a Bell County official said.
"An employee tested positive and two other employees are being tested, and we don't know the results for that," said Shay Luedeke, the tax assessor-collector for Bell County. His office oversees the county's vehicle registration offices, which also includes locations in Belton and Temple.
Luedeke said he found out about the positive test around 8:30 a.m. Friday, and immediately closed the office after speaking with the Bell County Public Health District.
The Killeen office will close for 14 days, reopening on July 2, he said. The most recent day the positive employee was at the office was Wednesday.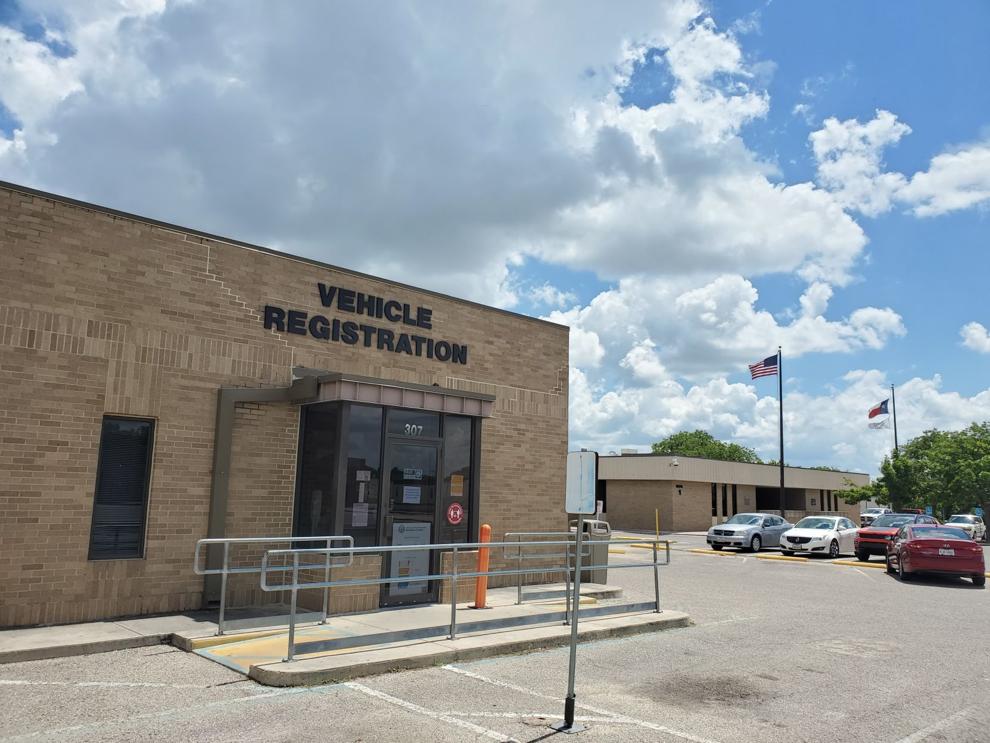 The office issues license plates and vehicle registration renewals. It does not issue or renew drivers licenses, which is handled by the Texas Department of Public safety at another location.
Following closures of non-essential businesses in March, the Killeen office had reopened by appointment-only on May 4. Those who had upcoming appointments will be able to reschedule them and use the Belton and Temple offices, Luedeke said.
"Customers who made appointments should have received a text message from the appointment system letting them know of the cancelation. The safety and health of our community is top priority," Luedeke said in a news release.
Fifteen Bell County employees work in the Killeen office. The are in self-quarantine until July 1, Luedeke said.
He said the office was being cleaned nightly by county maintenance staff, and with the closure, a more intensive cleaning will be done.
For those who need services at the office, a "60 day waiver Governor Abbott issued on March 16th is still in effect granting a temporary extension to obtain initial registration, renewal of registration, vehicle titling, and renewal of a permanent disabled parking placard as well as a temporary extension for an individual with an expired 30-day temporary permit to obtain another permit or Texas registration," according to the news release. "This temporary waiver is in effect until 60 days after TxDMV notifies the public that normal vehicle registration, vehicle titling and related services have resumed. The 60-day period will be the same for all counties. ... You will not receive a citation for expired registration until after the 60 days have passed. The 60-day countdown has NOT started."
The vehicle registration office is encouraging the public to submit their inquiries via email to Vehicle.Registration@bellcounty.texas.gov instead of visiting in person when possible.
Officials also encourage the public to mail in vehicle registration renewal or expired permanent disabled placards and leave office visits to title work when possible. Online registration is available at www.txdmv.gov.
The mailing address is: Vehicle Registration, PO Box 669, Belton, TX 76513.
Registration renewals can also be processed at four limited-service grocery stores in Bell County: Brookshire Brothers 215 Mill Creek Drive, Salado; H-E-B, 2509 N. Main St., Belton; H-E-B 1101 W. Stan Schlueter Loop, Killeen; H-E-B 3002 S. 31st St., Temple.
"Even though Vehicle Title and Registration transactions are NOT required by the state of Texas at this time, we want to give you options to go ahead and process your renewals or title work here in Bell County and stay safe doing it," Luedeke said in the release.