A team of Killeen ISD educators have prepared math and literacy lessons that debuted this week on the school district's Channel 17 TV station as an extension of the Continued Learning Center distance learning offerings.
Residents may see the recorded half-hour lessons on KISD-TV Spectrum Channel 17 and on www.killeenisd.org/livetv.
In addition, KWTX Channel 10 has formed a partnership with KISD to offer its broadcast facility and over-the-air signal to support the televised learning throughout its viewing area.
According to a news release from the station, KWTX News 10 will air the school district's lessons live on its CW affiliate, the Central Texas CW. It will be available on Grande (812, 12), Direct TV (46), SuddenLink, Spectrum (1212,20), and free over the air on (46.1). Normally scheduled CW programming will be preempted during the live lessons.
Pre-kindergarten through fifth-grade lessons are scheduled throughout the week Monday, Tuesday, Thursday and Friday.
The schedule and other information is posted on the KISD website.
Skipcha Elementary School kindergarten teacher Lisa Stewart posted her first Channel 17 video about counting to 100 and the value of coins on YouTube.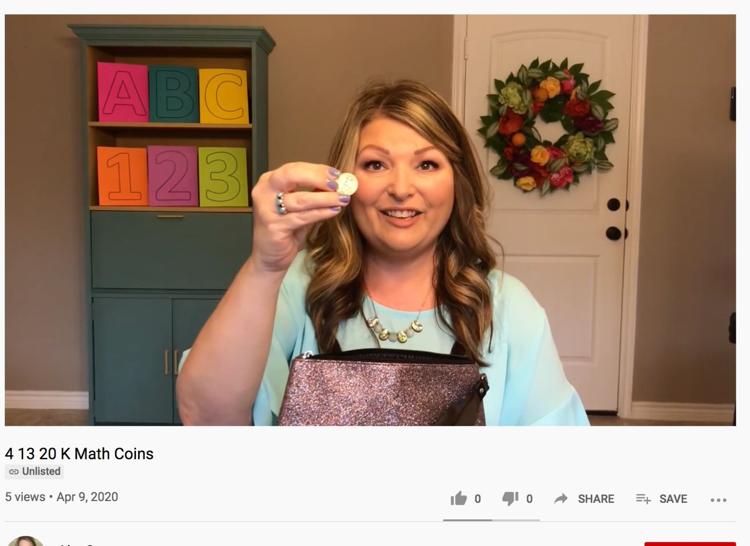 She introduces herself as "KISD's kindergarten TV teacher."
"I have learned way more about video production and editing than I ever thought I would need to know as a kindergarten teacher," she said.
Educators participating in the first round of televised lessons said they were honored to represent the school district and teach to a wide audience in a different format.
"It is a privilege to be able to reach students through the TV in order to provide just one more way that the students of our school district can access instruction of the material they are responsible for learning," said instructional coach Lacie McQuiston.
She said she prepared her lesson exactly like she does for teaching in the classroom and learned about production along the way.
"I have already learned so many new things about video editing, and how to create the best angles and lighting when recording," she said.
"I even had to figure out how to change the camera view when recording so that the words I wrote on an anchor chart wouldn't show up backwards on the recording," McQuiston said.
Brookhaven Elementary fourth-grade teacher Regina Beard also shared her initial experiences teaching through television.
"Today, I was recording some voiceovers for my math examples," she said. "I wanted to make sure my wording and examples were just right so I could reach every kid at every level while still being engaging. It's fun and a different way to what we always do."