The Killeen Independent School District is considering a plan to provide COVID-19 paid leave to employees during the pandemic as a replacement for federal funding which expired in June.
In January, the Killeen ISD Board of Trustees voted to extend COVID-19 paid leave protections for staff through June 30, including up to 10 days of paid leave.
As COVID-19 infection rates rise in Bell County, Killeen ISD is debating how the district can better encourage staff to report positive COVID-19 cases.
Under KISD's public health guide, if an employee tests positive for COVID-19, the employee is required to quarantine for 10 days, regardless of how much paid leave the employee has accrued - meaning quarantine for some employees could come with an expensive price tag.
During the district's most recent school board meeting, on Aug. 10, KISD board member Brett Williams asked Superintendent John Craft how the district could expect employees to be honest when reporting COVID-19 symptoms if a positive COVID-19 test comes with a pay cut.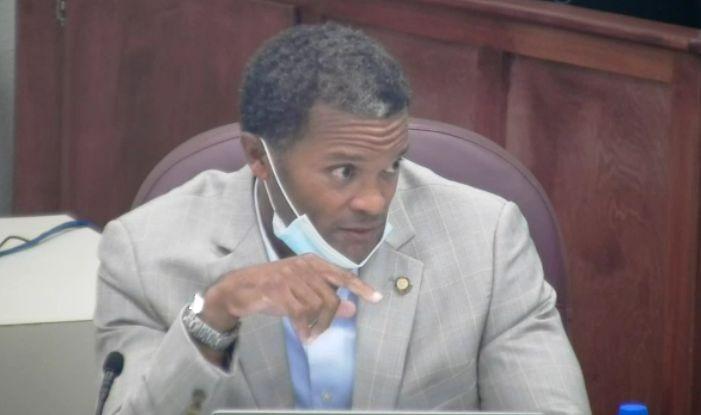 "My biggest concern is, as educators and employees, the 10 days, what percentage of your employees have access to 10 days where they can be out paid leave," Williams asked.
Craft said he was confident most employees have 10 days of paid leave banked already.
"So, at this given point in time, I can say that the vast majority of our employees have 10 days, simply because the state provides five days each year on an annual basis and of course the district provides five days," Craft said.
Understanding one COVID-19 quarantine could potentially knock out an employee's annual paid leave back, Craft said he was looking into the possibility of the district providing its own COVID-19 leave opportunity.
"But, to your (Williams') point, it really does take one incident, close contact and, or contraction of the virus, and those 10 days will be exhausted," he said.
The superintendent said he has been working on a plan to provide 10 days of paid leave to any vaccinated employee who contracts COVID-19.
"It would be a potential solution," he said. "I've been really looking at the language, because, again, from a legal standpoint, we cannot require proof of vaccination. However, in order to be able to utilize this leave, demonstrating you've been vaccinated would be optional."
It is unclear if the school board could extend federal funding through September for COVID-19 paid employee leave under the American Rescue Plan Act.
According to guidance from the Texas Education Agency published on July 29, the American Rescue Plan Act of 2021 extended emergency paid sick leave until Sept. 30, allowing private employers to claim payroll tax credits for providing emergency paid sick leave to their employees on a voluntary basis.