The Killeen Educators Association and its president, Rick Beaule, have published a letter addressed to John Craft, the superintendent of the Killeen Independent School District, criticizing him and the district for its continued response to COVID-19.
"As a school district you have a certain measure of control over lives. Unfortunately, that power is being misused in Killeen ISD. It began when the Board of Trustees chose to give up the power vested in them by the citizens of KISD and gave it to you (John Craft), allowing you to make unilateral decisions for over 50,000 people," according to the letter published today in the Herald.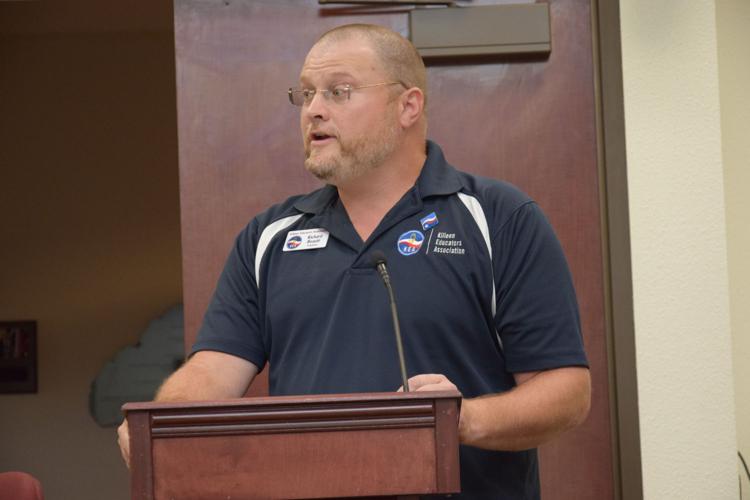 The letter also criticized the district's decision to bring students back into the school building in August.
"Unlike many other large districts that chose to remain in virtual learning you, Dr. Craft, decided to start early," the letter said. "You let down students and educators in failing to
anticipate the obvious needs of virtual learning despite ample time and data, and despite statements speaking of a potential return to virtual learning in the spring. In each of these things you have made MONEY more important than LIVES."
When asked what he meant about money being more important than lives, Beaule said the district has voiced concern over students not logging in to attend school if they are virtual learners.
If students don't attend school, the district could lose money from the state for attendance.
The KEA has 650 to 700 members, according to Beaule.
Beaule told the Herald Friday that the district has made a multitude of decisions that have not kept kids safe like not physically distancing on buses and suggesting physically distancing "where possible."
Another criticism in the letter was also directed at the district's board of trustees.
Multiple board members have not worn masks at board meetings although the district's policy says masks must be worn on district property.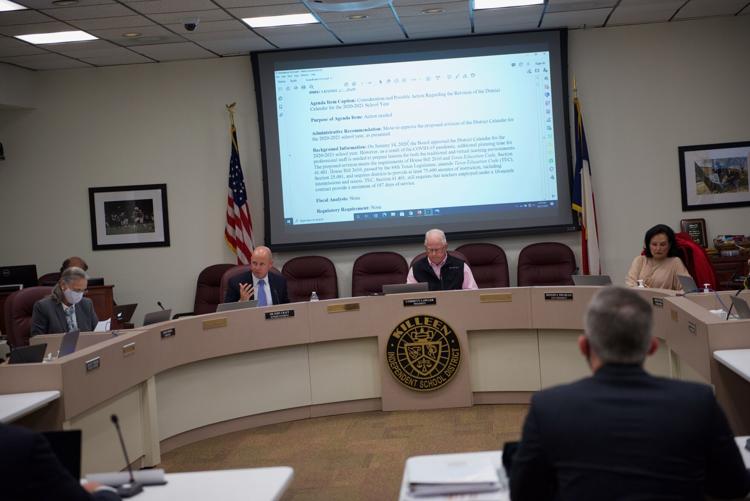 Beaule provided some context on the letter via email when he explained why he felt the public needed to see the letter that the KEA published as an advertisement in today's paper.
"One of the components of our Mission Statement is to arm our members, students, and the community with a voice to be heard on issues that impact their workplace, classrooms, and families. (On Thursday) the district reached a new single day high in cases with 19. The district has a duty and an obligation to do its utmost to protect the KISD Community from the ravages of the pandemic," he said.
KISD spokeswoman Taina Maya and the district's administration responded with a statement via email on Thursday.
"Killeen ISD began the school year virtually for all students on August 17 and opened for in-person instruction on August 31 for parents who felt comfortable. Unlike surrounding districts, KISD does not require parents to commit to either an in-person or virtual modality of learning. There will never be a one size fits all approach to mitigating COVID-19," Maya said. "Employees and students are required to self-screen for new COVID-19 symptoms before entering a KISD facility and are required to stay home if they are sick. District leaders have worked on-site since May 4, with many opting to attend in-person before that date."
Maya also responded to the lack of masks at board meetings by both board members and Superintendent Craft.
"Killeen ISD has allowed school board members to participate in meetings virtually. The board room has been arranged with COVID-19 mitigation protocols in mind, allowing for ample space between board members. This, combined with the Governor's face covering exceptions, allows members of the board to remove their face covering, if they desire. Board members follow COVID-19 guidance from the State of Texas, Bell County Health Department, and CDC," Maya said.
Killeen school board President Corbett Lawler responded to the criticism from the KEA via email Wednesday.
"For the last several years KEA, and/or its leadership, have been constant critics of KISD. NEVER respond to the criticisms of a critic; they won't believe it or it will never be enough," Lawler said.
Lawler is one of the members that has not worn a face mask during meetings and he addressed that concern as well.
"There is no special policy for board members. As for me, I try to wear the mask and maintain proper social distancing," Lawler said. "I believe that Dr. Craft and his central staff, our campus instructional staff, and our entire support staff are working very hard to provide the highest quality of protection from the china virus for our children and the staff."
Board members Brett Williams and Marvin Rainwater also provided responses to KEA concerns.
"Tiana had prepared a district response regarding the face mask issue. I agree with her written response and will not comment further," Rainwater said.
Williams said he has been wearing masks at recent meetings.
"I made the decision two meetings ago to wear a mask during the meeting. That will remain my position for the foreseeable future. I think we must continuously evaluate our stance on COVID-19. The key will be the ability to keep our parents and staff prepared for potential changes," he said.
Emails were also sent to board members JoAnn Purser, Minerva Trujillo, Shelley Wells and Susan Jones asking for comments and responses were not received by deadline.