Positive cases of COVID-19 among public school students and staff are reported to school districts across Texas daily, but how those numbers are reported back to the public depends on each individual school district.
And with Killeen Independent School District not reporting all of its positive rapid tests on its publicly viewed COVID-19 dashboard, some in the community are saying KISD is not being transparent with the numbers.
"Include the rapid tests as soon as possible," Elena Crespo, a mother of two KISD students said Friday when asked what KISD could do to rebuild trust in its COVID-19 data. "That would go a long way in extending that olive branch of trust at least on the end of COVID exposure."
Killeen and Temple independent school districts only report active, lab-confirmed PCR-test coronavirus case numbers on their online dashboards daily, while Waco and Belton school districts include active, lab-confirmed and rapid test results — also referred to as antigen tests or probable positives — in their public COVID-19 trackers daily. Copperas Cove ISD reports COVID-19 data weekly, updated every Friday, to include both rapid test and lab-confirmed COVID-19 case numbers.
The differences in the way public school districts report COVID-19 numbers publicly, some parents and educators say, could lead parents and educators to believe a COVID-19 outbreak is less severe than it actually is, causing a greater strain on community hospital systems during an already overburdened time.
View Killeen ISD's COVID-19 tracker online here: killeenisd.org/dashboard.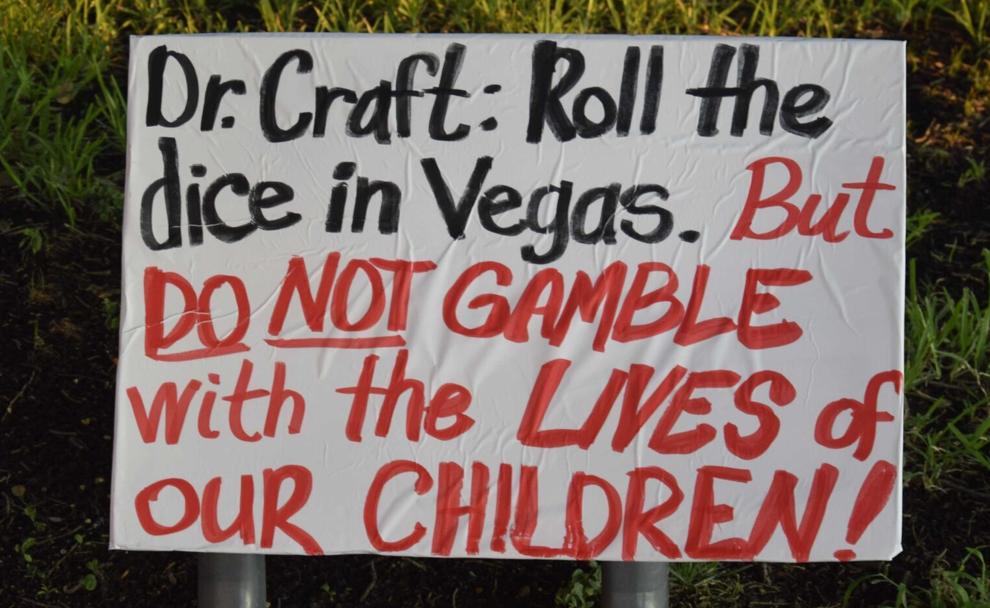 DATA
As of Friday, Killeen ISD's online dashboard reported the district had 362 active, lab-confirmed, positive cases of COVID-19 within school campuses and buildings.
Including positive rapid test data, the district's numbers rise to well over 500 cases.
Between Sept. 7-16, according to KISD, the district recorded 105 positive KISD rapid screeners, a free rapid test taken at the district's old Nolan Middle School site, and 261 positive cases considered "other rapid tests/screeners — including at-home." The rapid case numbers represent an additional 366 cases on top of the data KISD reported online.
According to the Texas Department of State Health Services' COVID-19 website, KISD has reported 1,001 positive cases of COVID-19 to state officials in the four weeks since school began on Aug. 16 — among 790 students and 211 staff members.
As of the week of Sept. 12, the last available state health department data set, KISD reported 459 "new cases" to the state in one week.
In the entirety of the 2020-2021 school year last year, KISD reported 1,676 positive cases of COVID-19, according to data from Texas' state health agency.
Killeen ISD
At a Killeen ISD school board meeting Tuesday, Board Member Cullen Mills mentioned Belton ISD's inclusion of rapid testing data in its online dashboard and asked Superintendent John Craft if KISD would do the same.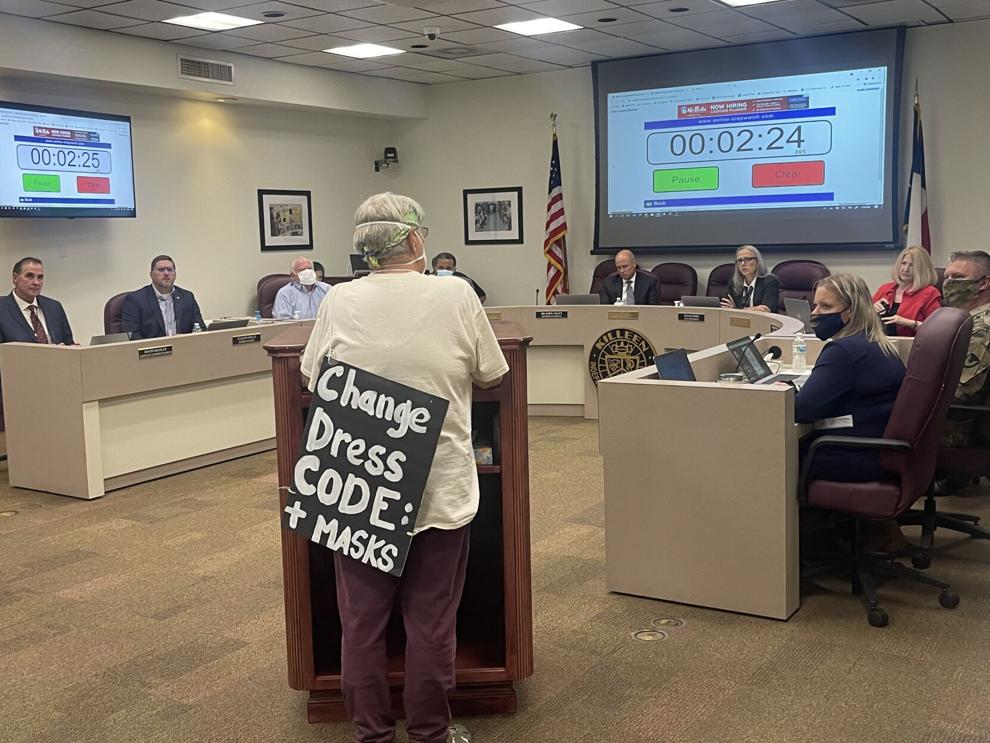 The superintendent responded to Mills Tuesday saying he would like to have a "couple weeks" to look at the data to "make sure there's fidelity in the data."
"I'm not opposed to making it viewable," Craft said. "This one just has a lot of moving parts."
The district, Craft said, internally tracks and includes rapid test data in its COVID-19 reporting to county and state health officials, but at this time does not include the numbers in the district's public, online dashboard.
"They have been reported all along," said Craft, adding the district tracks all the numbers internally, and uses the information for decision making.
The superintendent said the decision to not include rapid test data publicly on the dashboard was due to conversations the district had with Bell County Public Health District officials.
"The idea is to ensure that we're reporting as accurate information as possible," Craft said. "In our initial conversations with Dr. Janice Smith and our Bell County Health Department there were some concerns about the validity and the accuracy of reporting PCR lab-confirmed as well as at-home and in-clinic and, of course, our rapid screeners, or antigen tests as we're referring to them, all together. The fidelity of the reporting was a major concern which is why really we were directed 'Let's divide them out' split them out, because the antigen test can provide useful information particularly if we're looking at moving towards a closure for any amount of time for mitigation efforts. So we are tracking both."
The Herald also reached out to Nikki Morrow, interim director of the Bell County Public Health District.
"As far as what each school district may put on their dashboard is not up to the health district but rather up to the school," Morrow said in an email Friday. "Some publish both confirmed and probable together and some separately. There is no requirement for them to report the information on the dashboard or a requirement as to exactly how they should set up their dashboard."
When asked about Craft's explanation of why the district is not reporting rapid test data, Morrow said, "Also, no, we do not advise that school districts not provide information publicly as indicated below. It is up to the schools what they provide publicly on a dashboard, not the health district."
"We provide guidance based on incidence rate in the schools with both confirmed cases and probable cases all in consideration," she added.
PARENTS & STAFF
Parents and staff of Killeen ISD students are asking the district to be fully transparent with the public while navigating the waters of this ongoing pandemic.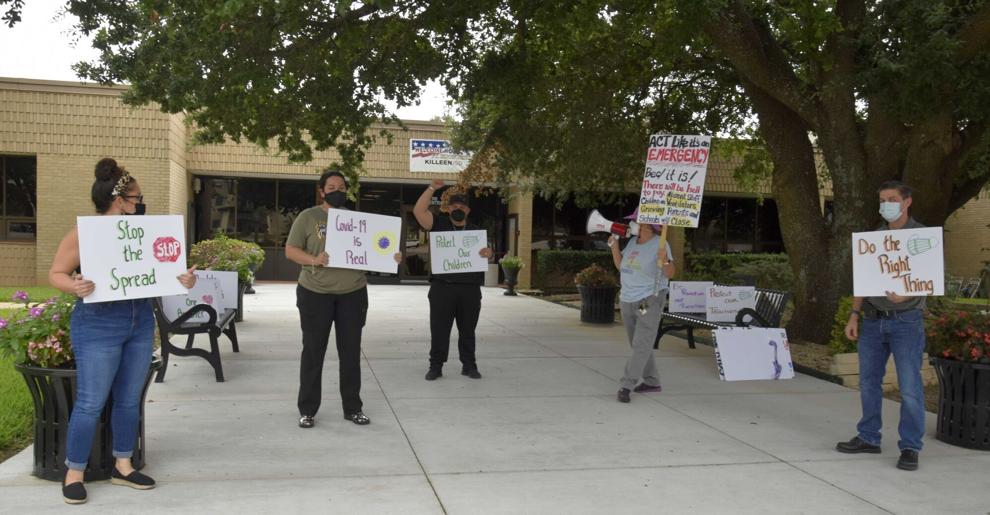 More than a dozen parents and teachers reached out to the Herald in recent weeks reporting faulty KISD dashboard data — that the data published online was a drop in the bucket of the real numbers of students and teachers out sick with COVID-19.
Ayayi Eneli, an activist and mother of KISD students, said the district's issues with COVID-19 transparency date back to when KISD kicked off the school year without a public coronavirus tracker.
"They (KISD) started off the school year saying we're not even going to have a dashboard," Eneli said Friday. "We're not even going to tell you all what's happening as far as the infection rates in the school. Why would they do that if the focus was on providing superior learning opportunities? Why not give people the information that they need to make informed decisions?"
The district's redesigned online dashboard was launched on Aug. 26 — 10 days after the first day of school.
Eneli said the district's COVID-19 decisions, including dashboard transparency, could have far-reaching effects on the Bell County community at large.
"Should our school districts be tracking data across the board whether it's PCR or rapid tests? Absolutely," Eneli said. "Should all of that data be made available to the entire community? Absolutely. Because if people think there's not an issue, then we get more lackadaisical and that's where we get into the trouble of people possibly spreading this virus faster than it needs to be and we have people getting sick, people dying, we have long term effects, and we have the overcrowding of our medical facilities to the point where they may not then be able to provide medical services to other people who have non-COVID related issues."
Rachel Bourrage, president of the Killeen Educators Association, a chapter of the Texas State Teachers Association, said Killeen ISD should include all available COVID-19 data on its dashboard.
"Killeen Educators Association has always believed that transparency is the most important principle of an organization," Bourrage wrote in a statement Friday. "Parents, staff, and community members have voiced their concerns about the rapid testing and for the most part, a solid majority wants to see the rapid testing numbers on the dashboard. This is another way to show full, honest accountability of all the facts and information when it comes to the positive COVID cases on all KISD campuses. It also gives parents, staff and the community peace of mind knowing that the district could make available that critical piece of data from within the organization. Several other school districts have implemented total transparency and KEA is sure by doing so, fosters a renewed level of trust for any and all employee/organizational relationship. An organization that believes in transparency believes in their mission, vision, and goals, just as Killeen Educators Association does."
Pandemic continues
In the meantime, dozens or more people every day continue to be infected with the coronavirus, which was led the county health district to place its COVID-19 threat level on the highest setting: "Severe uncontrolled community transmission."
Area Bell County hospital officials held a joint press conference prior to the start of school warning the public of the latest COVID-19 surge, among largely unvaccinated people, and the burden COVID-19 is placing on hospital beds.
Last Sunday, area mayors, including Killeen Mayor Jose Segarra, published an open letter to Bell County residents warning of "stressed" health care services and asking the community to "Please go get vaccinated."