Angry comments erupted on local social media after a Killeen man was sentenced to probation for his involvement in a drive-by shooting that left a teen in a vegetative state.
A judge sentenced Preston Harrington, 19, to five years of deferred adjudication probation for the second-degree felony offense of aggravated assault with a deadly weapon.
Harrington is one of three men who were charged with shooting at a Killeen house last April, where Seth Cross, who was 15 at the time, and other children were watching TV. Cross was shot in the head.
The probation sentence was handed down Thursday by Judge John Gauntt, who presides over the 27th Judicial District Court. Second-degree felonies are punishable by two to 20 years in prison, according to the Texas Penal Code.
But there is more to the story.
Bell County District Attorney Henry Garza told the Herald in an email on Friday that the investigation showed that Harrington did not fire the shot that hit the teen in the head and that the sentence was part of a bigger picture.
"The sentence in this case stems from an agreement by Harrington to testify against his co-defendants, Dante Maurice Hervey and Daran Cedric Hill," Garza said. "The agreement was the result of the necessity of Harrington's testimony in relation to the events that connect the actions of Hervey and Hill."
Judges also routinely consider a defendant's criminal history when making decisions. A search of Texas Department of Public Safety criminal conviction records returned no results for previous convictions in this state for Harrington.
Hervey, 23, and Hill, 42, were indicted along with Harrington by a grand jury in June last year on the second-degree felony charge.
Both Hervey and Hill were listed in the Bell County Jail on Friday. The bonds for both men are listed as $505,000 apiece on the felony charges and Class A misdemeanor charges of discharging a firearm in city limits.
Harrington pleaded guilty in November last year to the second-degree felony, the greater charge, instead of the original two charges of burglary and deadly conduct, according to the DAs office, previously.
Hill is currently set for a pretrial hearing on Feb. 13 and Hervey is set for a jury trial on May 4.
"The Killeen Police Department completed a thorough investigation for prosecution by the District Attorney's Office in this case," said Killeen Police Chief Charles Kimble said in a statement Friday. "The case is now in the prosecution phase and I trust the District Attorney's office will continue to fight for the victim and justice is served for all."
April 7, 2019
The Cross family's world was turned upside down after Harrington, allegedly along with two other men, sprayed a home with bullets during a drive-by shooting on April 7, 2019, in the 3200 block of Longview Drive.
Seth Cross was at a sleepover with friends when the men fired shotguns and revolvers into the home, according to the arrest affidavit. Inside, several adults and children were watching TV.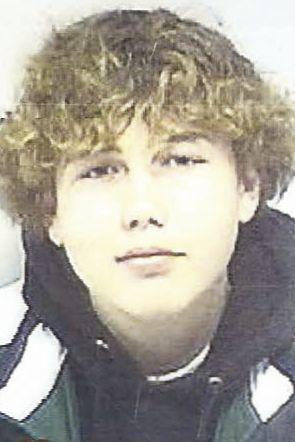 Cross has been in vegetative state due to the shooting, according to his grandmother who spoke at a meeting about crime in the city in November. Calls to the family for reaction to this story were not immediately returned.
Officers had been dispatched earlier in the evening due to an altercation between two women, in which a vehicle's back windshield had been shattered as it drove away.
Harrington and two other men allegedly met up at a convenience store where a witness reported overhearing them state they were planning to return to the Longview location and "shoot up the house," police said.
The year before, Harrington was charged with of burglary of habitation with intent to commit theft after police said he and two other men broke into a home on Crescent Drive on Nov. 9, 2018, accused of stealing a Sony PlayStation 4 and other items.
More reaction
Although she is not related to Seth Cross, Killeen resident Amy Cross said the boy is a close friend of her youngest daughter, Savanah Cross.
"People always thought Savanah and Seth were cousins because of our last name," Amy Cross said.
Because of her family's close friendship with Seth, the April shooting has been a frequent conversation topic within her family, she said.
"I do not agree with the probation," Amy Cross said. "He might not have pulled the trigger, but he is guilty by association. Just saddens me that this has been happening in Killeen so much. My kids are natives and they can't even enjoy their city no more."
She referenced a situation in 2015 when she was held at gun point in Conder Park, along with both her oldest son, and her daughter Savanah.
"Life hasn't been the same for me or my kids," Amy Cross said. "It affected my son real bad cause they attacked him with a skateboard and pistol whipped him."
Although she identified the alleged assailants to the police, Amy Cross said nothing was done.
"My son knew that from younger years — it was a gang initiation," she said. "Killeen has changed so much. We just did a stop-the-violence march on Nov. 26 and the city couldn't even come together for that."