A fourth trial date has been set in the case of a Killeen woman who is accused of helping her boyfriend cover up the murder of Fort Hood soldier Vanessa Guillen last year.
Jury selection in the trial of Cecily Aguilar, 22, is set to begin on March 8 in the courtroom of U.S. District Judge Alan D. Albright at the federal courthouse in Waco. Previously, her trial was slated to begin later this month.
On Dec. 28, 2020, Aguilar's defense attorney filed a motion for continuance that was not opposed by federal prosecutors. Albright granted the motion the next day and the court administrator set a new trial date.
"The court finds good cause for this extension," Albright wrote in his order granting the continuance.
Aguilar, who is being held without bond in the McLennan County Jail, had three prior trial dates set last year. The initial date of Sept. 28 was pushed back to Nov. 30 after her attorney filed a motion for continuance on Sept. 14. He filed a second motion for continuance on Nov. 6 and another trial date was set for Jan. 19.
"Counsel is requesting more time to complete his review of discovery and investigation in this case," according to the motion that was filed by Lewis B. Gainor, supervisory assistant federal public defender for the Western District of Texas.
Albright has not yet ruled on another motion filed by Aguilar's defense attorney, according to court records.
On Dec. 22, Gainor filed a 10-page motion asking the U.S. to provide a "bill of particulars," requesting that prosecutors disclose more information on each of three counts in the indictment against Aguilar.
Aguilar pleaded not guilty on July 14, 2020, to one count of conspiracy to tamper with evidence and two substantive counts of tampering with evidence. If convicted, she faces up to 20 years in federal prison for each count, according to the U.S. Attorney's Office, Western District of Texas.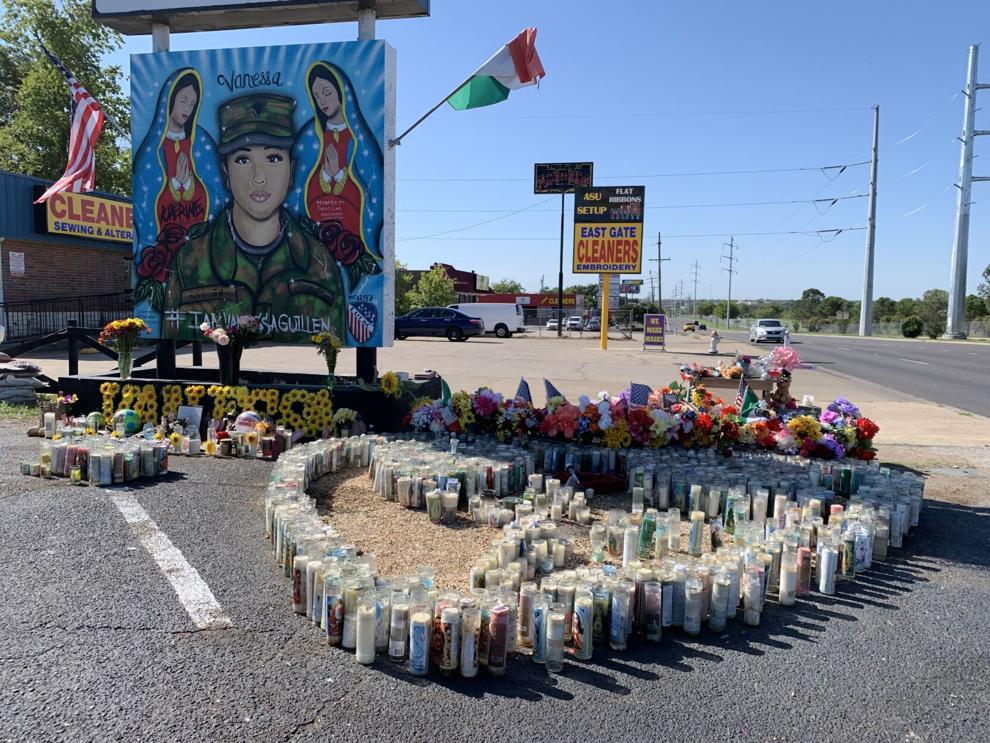 Vanessa Guillen case
Police said that Aguilar helped her boyfriend, Army Spc. Aaron Robinson, 20, cover up the murder of the Guillen that he had committed in April.
Months after Guillen, 20, was reported missing on April 23, 2020, her remains were discovered on June 30, 2020, by contractors working along the Leon River near Belton.
The criminal complaint alleges that Robinson killed Guillen on April 22, 2020, with a hammer and that Aguilar helped him attempt to "dispose of the body."
Robinson died on July 1, 2020, from a self-inflicted gunshot wound after he was confronted by Killeen police, officials said.
Aguilar initially lied to police to cover for Robinson, but later helped investigators by letting them record several phone conversations with him, according to the complaint.